Patience was rewarded today as the Long-Term Price Momentum Oscillator (PMO) confirmed a BUY signal that had been pending most of the month. We don't log new monthly PMO signals until the chart goes "final" on the last trading day of the month. Similarly, we don't log new weekly PMO signals until the chart goes final on the last trading day of the week.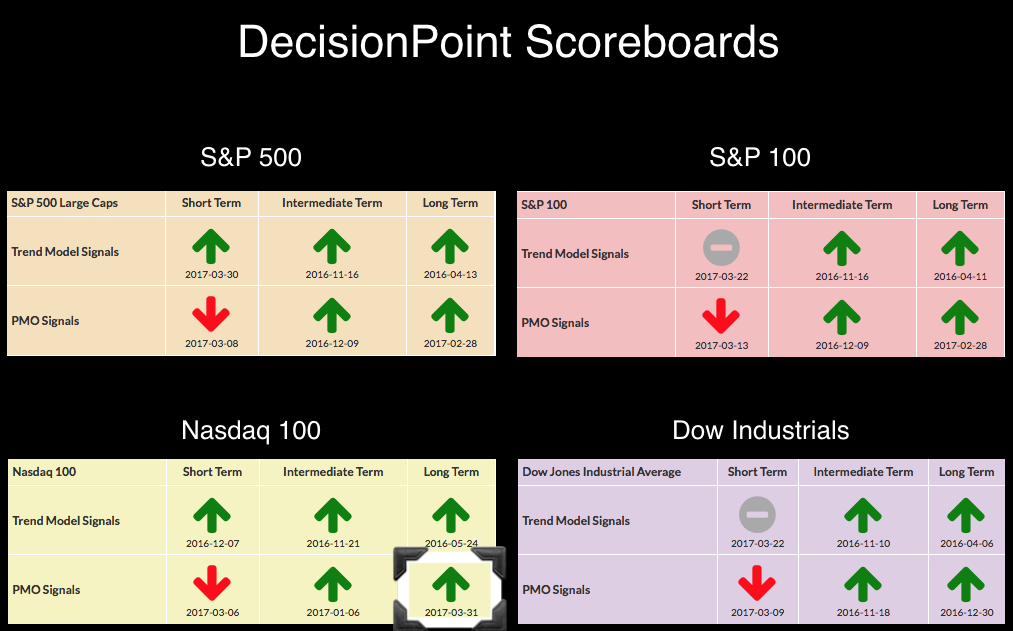 ---
Try not to get too confused. The Trend Model signals on the top row of the Scoreboards are all found on the daily chart, so they are logged as soon as the EMA crossover occurs. Short-Term Trend Model (STTM) signals are triggered by 5/20-EMA crossovers, Intermediate-Term Trend Model (ITTM) signals are generated by 20/50-EMA crossovers and Long-Term Trend Model (LTTM) signals are executed by 50/200-EMA crossovers. For more information on the Trend Models click here.
---
Let's look at the monthly chart for the NDX where the new PMO BUY signal arrived. As I noted, this signal has actually been sitting on this chart for most of the month, but it didn't get logged until today. I like the chart. We have a nice rising trend channel and combined with this new signal, it does suggest the bull market is not over.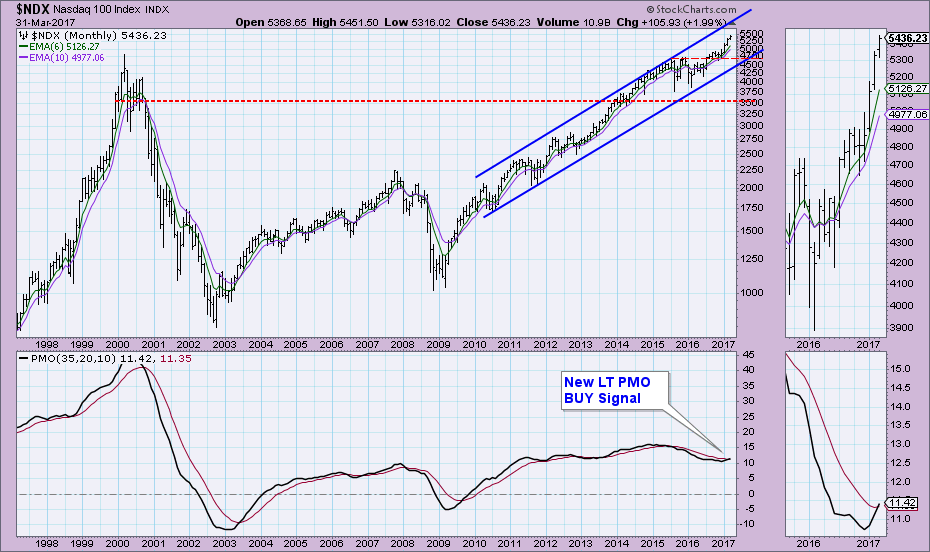 The weekly chart is quite favorable as well. Price leapt above the already rising trend channel and has now found support along its topside. The PMO had concerned me last week as it had started to decelerate, but this week, it has picked up its previous angle of ascent. The NDX Scoreboard shows bullish in the intermediate and long term. The charts seem to confirm those mechanical signals.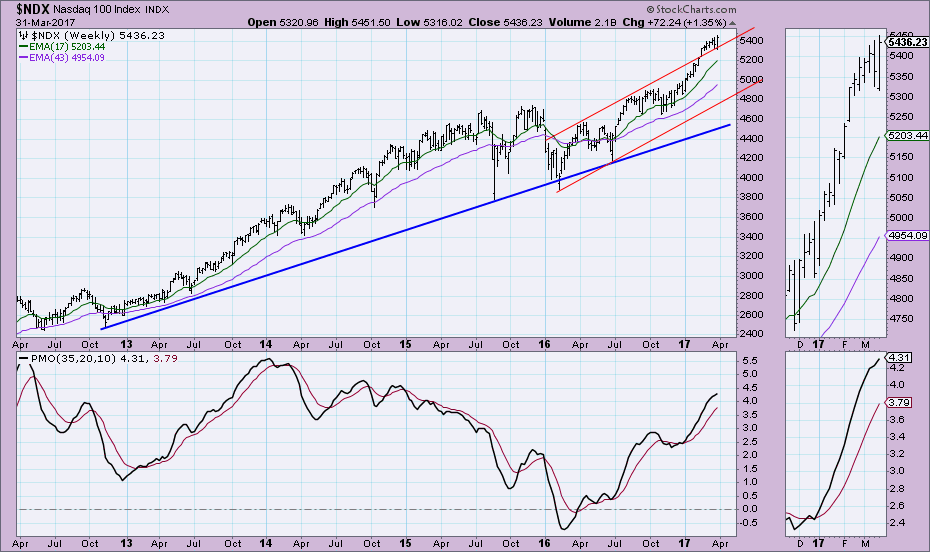 ---
The DecisionPoint LIVE Shared ChartList is available now! Click on the link and you'll find all your favorite DP charts all annotated! Be sure and bookmark it!
---
Technical Analysis is a windsock, not a crystal ball.
Happy Charting!
- Erin