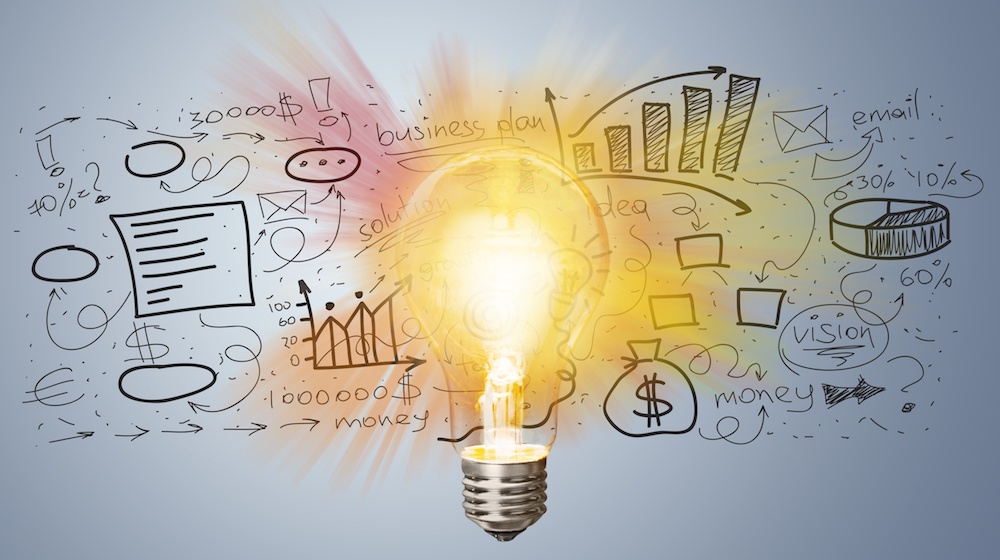 Hello Fellow ChartWatchers!
Can you believe that we're just ONE WEEK AWAY from ChartCon 2018? Our 5th online investing conference goes LIVE on the morning of August 1oth at 10:00am ET, and I can hardly contain my excitement. The presentations have been sent in, our bonus videos are ready to go, and the speakers start arriving in Seattle this weekend. In short, we're ready to bring you two of the most transformative, inspiring days you can imagine.
Now that we're only a few days away from the conference, our Support Team has been receiving plenty of questions from users like you who are interested in attending ChartCon. There's more than I can say about this incredible event in just one post, but I did want to cover a few of the most important topics that you need to know about before next Friday.
By the way, if you've been meaning to register for ChartCon but haven't yet done so, CLICK HERE.

Q. "Hang on a sec, what's a ChartCon?"
Great question. Let's run through a quick "Who/What/When/Where/Why", shall we?
ChartCon 2018 is our two-day investing and technical analysis conference. But it's not like any other investing conference out there. Most other events have a bunch of folks trying to sell you on some mutual fund or get you into a new brokerage account, but ChartCon isn't like that at all. This conference is entirely focused on helping educate and empower YOU, the modern online investor.
We're bringing together 16 of the industry's top technical minds – guys and gals who have invented indicators, written best-selling books, designed new technical tools and discovered game-changing ways of analyzing and trading the markets. They're here not to sell, but to share; not to preach, but to teach. ChartCon gives you an opportunity to take a behind-the-scenes, up-close-and-personal look at the trading strategies and analysis routines of some of the financial world's most distinguished chartists. Step into their trading rooms and join them as they reveal the secrets to their success.
The conference kicks off in just one week, and we'll pack a TON into both days of the conference. Live presentations will run from 10:00am ET to 6:30pm ET on both August 10th and the 11th.
And the best part? ChartCon 2018 is a virtual conference, broadcast live online and streaming straight to your laptop, desktop, tablet or mobile device, anywhere in the world.

Q. "Wait, it's a virtual conference? How is that going to work?"
Bear with me here, because I want to share a brief history of why we decided to host ChartCon online instead of in person. After hosting three ChartCons in Seattle (2011, 2012 and 2014), the idea to shift to a digital format originally came in 2015 while Chip and I were attending a physical conference in Vancouver, Canada.
We spent four days during a busy part of the year traveling up north for a two-day event. The conference was great, we learned a lot and left with some valuable action items for StockCharts. BUT…on the train ride home, both of us were swamped with emails, backlogged with work, and suddenly stressed about catching up on everything we'd missed.
Despite the mountain of work, I couldn't stop thinking about our four days in Vancouver. I pulled out a pen and paper and quickly sketched out the costs of attending that conference. The list went something like this:
Conference registration: $900 x 2 = $1,800
Train tickets: $200 x 2 = $400
Hotel: $1000 x 2 = $2,000
Uber rides: $50
Food: $300
It cost roughly $4,600 for the two of us to attend this one conference. And that doesn't include the opportunity cost of our time or the frustrations of missing a week in the office. Sitting on the train back to Seattle, Chip and I looked at this list and said, "That's just madness. We need to fix this."
So with ChartCon 2016, we introduced a brand-new model. We flew all of the speakers to California, hired a professional video crew, purchased a powerful video streaming platform called Livestream and hit the "Go Live" button. 1,487 of you joined us for our first online conference in 2016, and the event was a screaming success.
By broadcasting the presentations online for you to watch on any device, in any location around the world, we were able to deliver a complete conference experience without the expense and pains of traveling to attend it.
But it's not just the cost and convenience that really got us. Chip and I attend a lot of conferences, typically 2 to 3 per year each. They're always full of good insights and helpful info, and we learn a lot while we're there. But if our notes aren't complete and we don't follow up on everything we hear right then and there, we always find ourselves looking back at the conference a few weeks later and saying, "What was it that guy said again? He had a good point about a cool thing that…Oh man, I totally forget."
Physical conferences are great, but they often leave you overloaded with information that you can't take with you. What we learned from our attendees after ChartCon 2016 is that the greatest benefit of the "virtual" conference format is that the information is preserved.
Since everything is recorded and you have access to the videos forever, you get to take the entire two-day conference with you after the live video feed ends. You can go back, review, re-watch the content and follow up on the concepts and strategies you learned about. It's this timeless nature of the online conference that makes ChartCon so powerful.

Q. "What sort of topics should I expect to hear about at ChartCon?"
When Chip and I sat down at the beginning of this year to outline our vision for ChartCon 2018, one thing was clear: the markets are heading into uncharted waters. With volatility coming back in force and interest rates on the rise, the market has made a profound shift from steady and reliable in 2017 to choppy and volatile in 2018. We decided that this year's ChartCon needs to really focus on how to use technical analysis to protect yourself.
With that in mind, the theme of ChartCon 2018 is "Reducing Risk in Uncharted Waters". Each 1-hour presentation will relate in some fashion to the concepts of risk management, volatility, diversification, asset allocation, or general safe investing techniques. Whether you're managing your nest egg for retirement or trading actively, ChartCon will arm you with the tools and knowledge you need to prosper, even in tough market conditions like we have here today.
The great news for you as a ChartCon attendee is that today's volatile conditions and the changes taking place in the market provide a powerful backdrop for our speakers. Each presenter will be able to frame and demonstrate the timeless concepts and strategies they share in the context of what's going on right now in the current market's rough climate. Having personally seen many of the presentation slides already, I can assure you that the content our speakers plan to share will make a lasting impact on you.

Q. "I went to a previous ChartCon. Why should I still go to this one?"
That's an important question. After all, this is our fifth time doing this, and many of you have been to multiple ChartCons in the past. Each year, we learn valuable lessons that help us make the next conference bigger and better than ever before. With the changes we've lined up for this year's event, I guarantee that you'll get more out of ChartCon 2018 than any other year.
Also, we've added many new faces to the 2018 presenter list, including Tom McClellan, Dr. Alexander Elder, Tushar Chande and David Keller. The expertise they bring to the table is remarkable, and I can't wait to see each one of them up on stage.
Lastly, today's market conditions are drastically different from previous years. That means that all of our returning speakers will bring fresh content and new perspectives to ChartCon 2018. What you heard at ChartCon 2012 or watched in 2016 will be much different than the content you'll see next weekend.

Q. "I'd love to attend, but I'm busy that weekend and can't watch live. What should I do?"
As I mentioned above, all of the presentations and Q&A sessions at ChartCon 2018 will be recorded. As part of the ticket price (only $249 by the way), you'll have access to those video recordings forever.
Really. Forever. They'll be archived online and we'll never take them away from you.
If you're busy next weekend on August 10th and 11th, DON'T WORRY. I strongly encourage you to register now and watch later. If you end up with some free time and you can drop in to watch some of the live event, great! If not, you'll still have the recordings to watch later on your own schedule, whenever you're free.
There's no penalty for not watching live and you'll still be able to enjoy the complete ChartCon experience, even if you have to catch up on the presentations later on.

Q. "Okay, I'm intrigued, but is there anything you can show me that will give me a better idea of what ChartCon will be like?"
I'm glad you asked. While filming bonus content for the conference last month, we had a chance to sit down with a few of our featured speakers and talk to them face-to-face about ChartCon. We asked what we thought were a few simple questions like, "What are you most excited for about ChartCon?", but the totally unscripted responses we received took our breath away. In sharing their experiences and explaining why they feel this event is worth attending, these speakers truly captured the ChartCon spirit.
We put together the following two-minute video that you need to watch. It highlights the genuine passion our presenters bring and really illustrates their unique perspectives on ChartCon.

Q. "Remind me again, when is ChartCon and how much is it?"
ChartCon 2018 is only one week away! The conference starts on August 10th. Both days will run from 10:00am ET to 6:30pm ET, and will include live presentations and special bonus Q&A segments with each speaker. For access to the live conference, the ChartCon mobile app, and full video recordings of the entire event, the price is just $249.00.
Think about it this way: for the cost of one new tire on your car or a nice dinner out with your family, you can spend two days learning timeless investing, trading, charting and analysis strategies from some of the industry's brightest technical minds, information that you can put to work immediately to improve your trading results. Plus, you'll leave feeling inspired, empowered and energized.
ChartCon is really about investing in yourself, taking some time to learn and reflect and become a better investor. Our speakers are anxious to share their presentations with you, and Chip and I can't wait to see you there.
To learn more and register, click here.
See you at ChartCon!
Grayson Roze
Business Manager, StockCharts.com