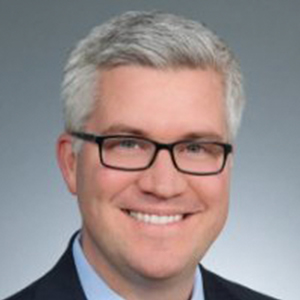 Okay, I'll admit, this was just about the worst-kept secret of the year. That said, it doesn't detract from the good news. Last week, we launched an expanded partnership with David Keller and officially introduced his new blog, The Mindful Investor.
As many of you know, David was one of our new faces at ChartCon 2018. His presentation was a tremendous hit, and after a flood of positive responses, it was clear that we needed to bring more of his commentary onto the site. David's passion for the markets and his extensive industry experience will allow him to provide all of our StockCharts readers with insights that are unavailable anywhere else. We couldn't be more excited to bring his new blog to life.
By way of an introduction, David currently serves as the President and Chief Strategist at Sierra Alpha Research LLC, a boutique investment research firm focused on managing risk through market awareness. He combines the strengths of technical analysis, behavioral finance, and data visualization to identify investment opportunities and enrich relationships between advisors and clients.
Prior to founding his own research firm, David served as Managing Director of Research for Fidelity Investments in Boston, where he managed the Technical Research Department as well as the legendary Fidelity Chart Room. He is a Past President of the Chartered Market Technician (CMT) Association and has lectured on technical analysis and behavioral finance as an Adjunct Professor at the Brandeis University International Business School in Waltham, Massachusetts. Early in his career, David served as a Technical Analysis Application Specialist with Bloomberg L.P. in New York and was a regular contributor to Bloomberg Markets magazine.
With a nearly unmatched knowledge of technical analysis, David is a world-class communicator and a true educator at heart. I'm always struck by the clarity of his writing, and I appreciate the way he demonstrates how to use technical analysis as an instrument to enhance your decision making. In his new blog, David will discuss how to minimize the negative impact of behavioral biases, explore practical techniques to develop a healthy perspective on your past, present, and future, and reflect on the current market environment through the lens of the Mindful Investor.
To see David's new blog and read his latest article, visit StockCharts.com/mindfulinvestor.
Until next time,
Grayson Roze
Business Manager, StockCharts.com
Author, Trading For Dummies