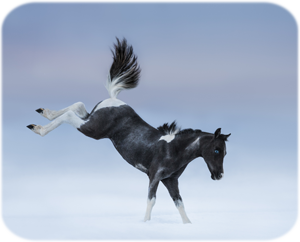 One of my favorite methods for analyzing the sector SPDRs is with CandleGlance charts sorted by the Rate-of-Change indicator to rank performance. This is a great way to quickly separate the leaders from the laggards and analyze short-term price action.
The charts below show the 11 sector SPDRs and the S&P 500 SPDR (SPY) with the 15-day Rate-of-Change, which covers the month of October. The first group shows six sectors, two are up this month and four are down. The Utilities SPDR and the Consumer Staples SPDR, two defensive sectors, are the only two showing gains in October (positive Rate-of-Change). These two sectors represent 9.9% of the S&P 500 and they are the only two holding up. The other four sectors are down less than SPY, but they are still down and weighing on the market. Note that these four account for 41.47% of SPY.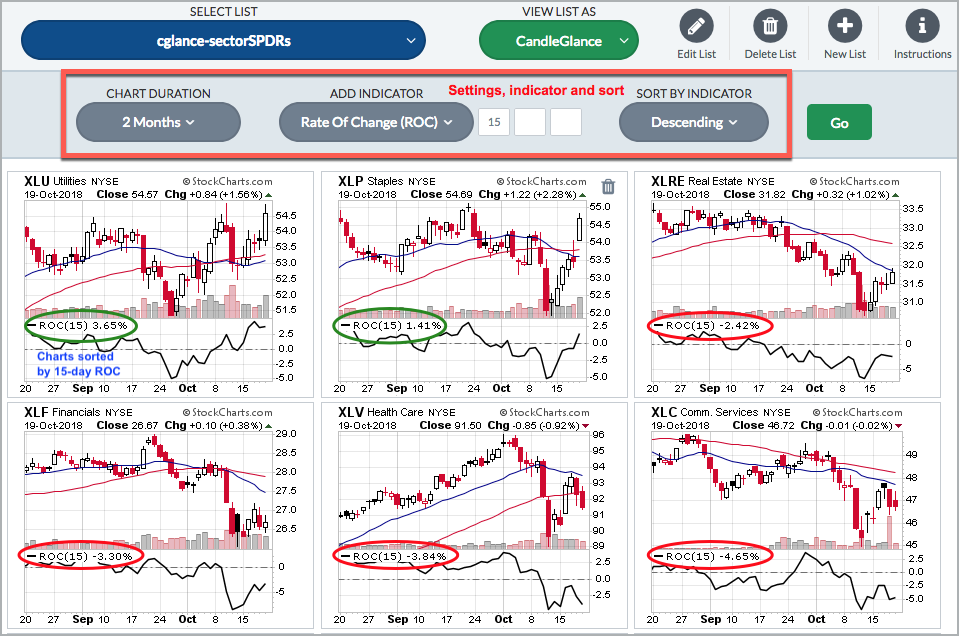 The second group of charts shows the S&P 500 SPDR (SPY) with a 5% decline over the last 15 days. The other five sectors are the real drags on the market because they are down 5% or more, and leading the way lower. These include the Energy SPDR, Industrials SPDR, Technology SPDR, Materials SPDR and Consumer Discretionary SPDR. These five sectors account for 48.63% of the S&P 500. All told, nine of the eleven sectors are down this month and these nine account for around 90% of the market. This is extremely broad selling pressure. You can find the sector weightings on the SPDR website.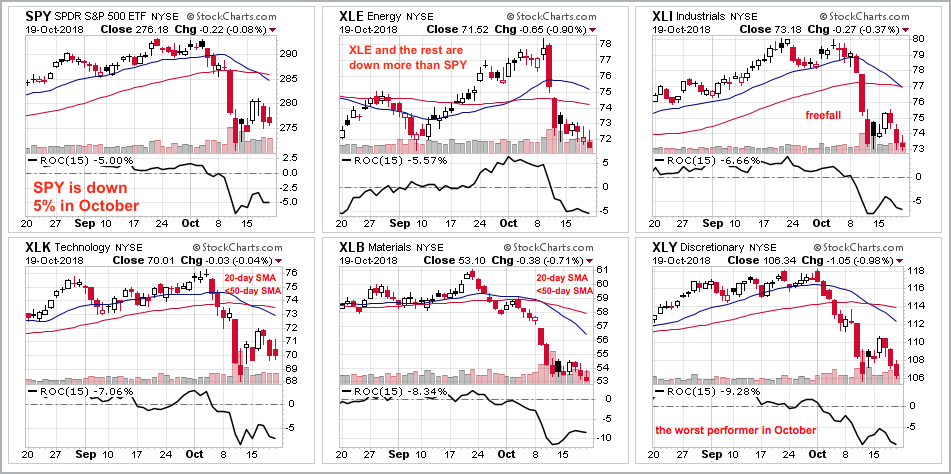 ---
On Trend on Youtube
Available to everyone, On Trend with Arthur Hill airs Tuesdays at 10:30AM ET on StockCharts TV and repeats throughout the week at the same time. Each show is then archived on our Youtube channel.
Topics for Tuesday, October 16th:
Volatility Increases when Below 200-day (Risk On/Off)
Don't Estimate Depth or Duration (Dow Theory)
Scanning for Above/Below 200-day (Weight of Evidence)
The Game Changer for Tech (SOXX, XSD)
Commodity Review (Gold, Oil, Palladium)
---
Plan Your Trade and Trade Your Plan.
- Arthur Hill, CMT
Senior Technical Analyst, StockCharts.com
Book: Define the Trend and Trade the Trend
Twitter: Follow @ArthurHill
---