As earnings season gets ready to kick off this week once JPM, PNC and WFC report their results on Friday, here's a reminder that those stocks that come up big on the top and bottom line could ultimately become high reward-to-risk trading candidates, possibly multiple times. There are many examples of this from last quarter, but one stock that stands out as worthy of examining is Trade Desk (TTD).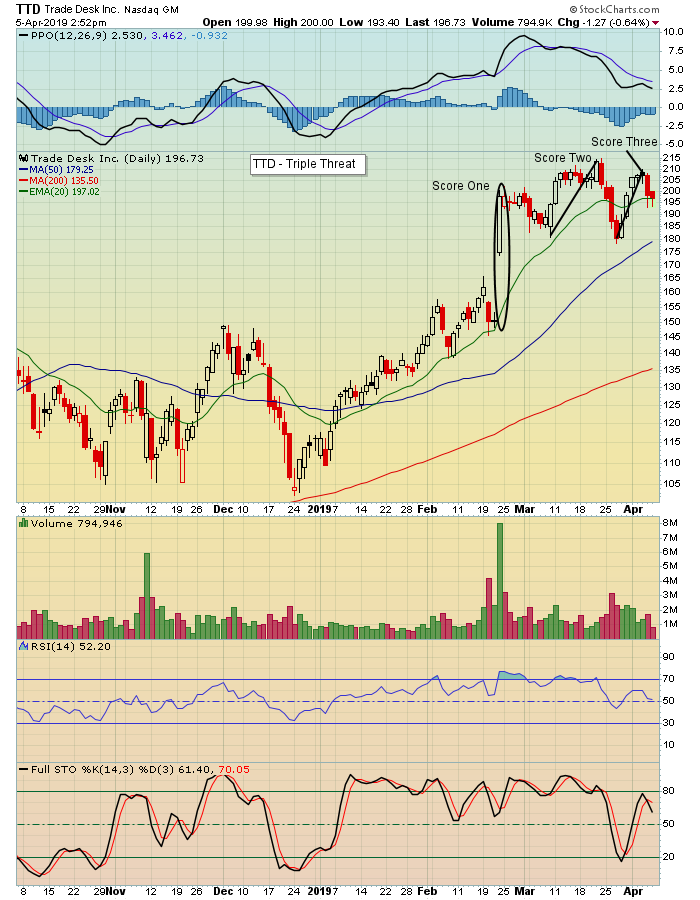 Starting with the initial boost from its earnings report, TTD rose over 30% after posting its numbers, then almost 19% when it pulled back to test its 20-day moving average, then over 17% after it pulled back to retest that same level three weeks later. So there, over the course of just over a month, were several opportunities to score sizable gains in a single stock.
Another stock that provided multiple gain opportunities is Apple (AAPL), which had an initial boost of 13.5% within a few days of posting earnings (almost 17% after a test of its 20-day) and another 6.7% gain following a test of its 200-day (after it had broken through that key technical level a few days earlier).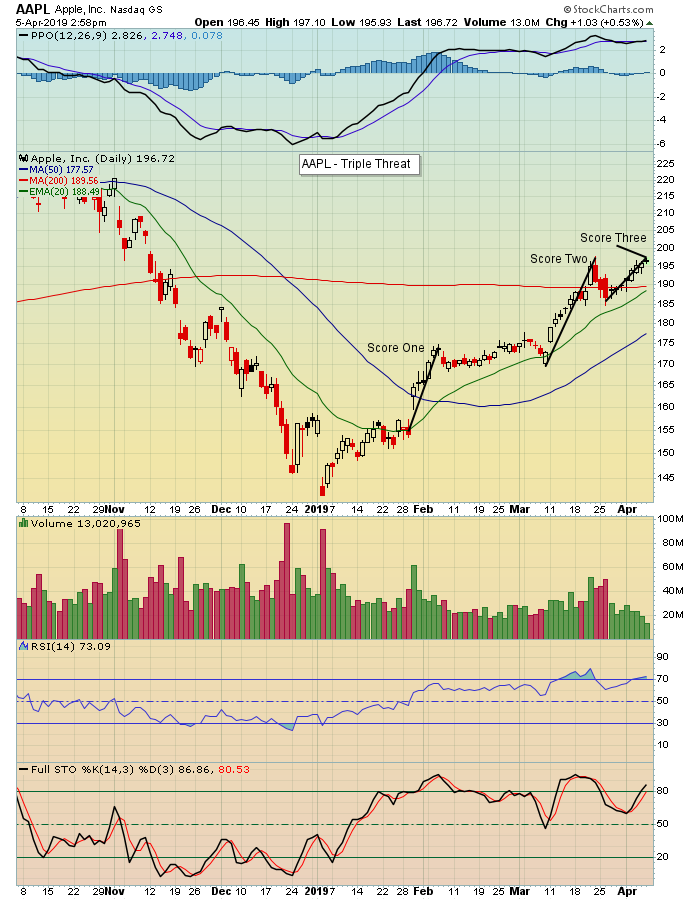 I'm pointing out these two examples to show the power associated with identifying and tracking those stocks that beat expectations, as well as how you can profit even after a gap up after earnings, especially if you are patient; traders love to be attached to winners.
As earnings season kicks into high gear over the next number of weeks and as thousands of companies report their results, we're going to be scanning for those companies that outshine expectations. We'll be adding them to our Strong Earnings ChartList, including key entry and exit levels. Later, we'll be revisiting them in the weeks ahead after they pull back to levels that could provide solid gains. If you would like to learn how you can get access to our list, just click here.
The market is hot at the moment and could continue to rise, though we could see a decent pullback as the market gets stretched. Whatever the case, it makes a lot of sense to turn your attention to the "best of the best," i.e. those stocks that can stand up in any type of market environment.
At your service,
John Hopkins
EarningsBeats