Editor's Note: This article was originally published in Martin Pring's Market Roundup on Friday, May 24th at 4:42pm ET.
---
This week has seen many interest rate series, both in the US and around the world, breaking down from important trading ranges or reaffirming previous breaks. It seems that the bond market is responding to the recent trend of lower commodity prices. In retrospect, that rangebound action, along with any further drop in yields in the period ahead, is likely to turn out to be part of a larger trading range, the upside resolution of which will ultimately signal the next secular uptrend. In short, I am expecting any downside action to be of limited scope and not to register new secular lows.
This possibility is captured by the 3-year yield, featured in Chart 1 below. Here, we can see the secular downtrend that took place between 1981 and 2012. Note that, last year, the yield once again found resistance at its secular downtrend line. Downside reversals in the KST have historically been followed by a primary trend decline; last year's signal was no exception. In the case of the 3-year maturity, it looks as though the yield completed and broke out from a base pattern in late 2016. That means that any decline in its yield from here on out is likely to represent a retracement to the top of the 2010-2017 pattern.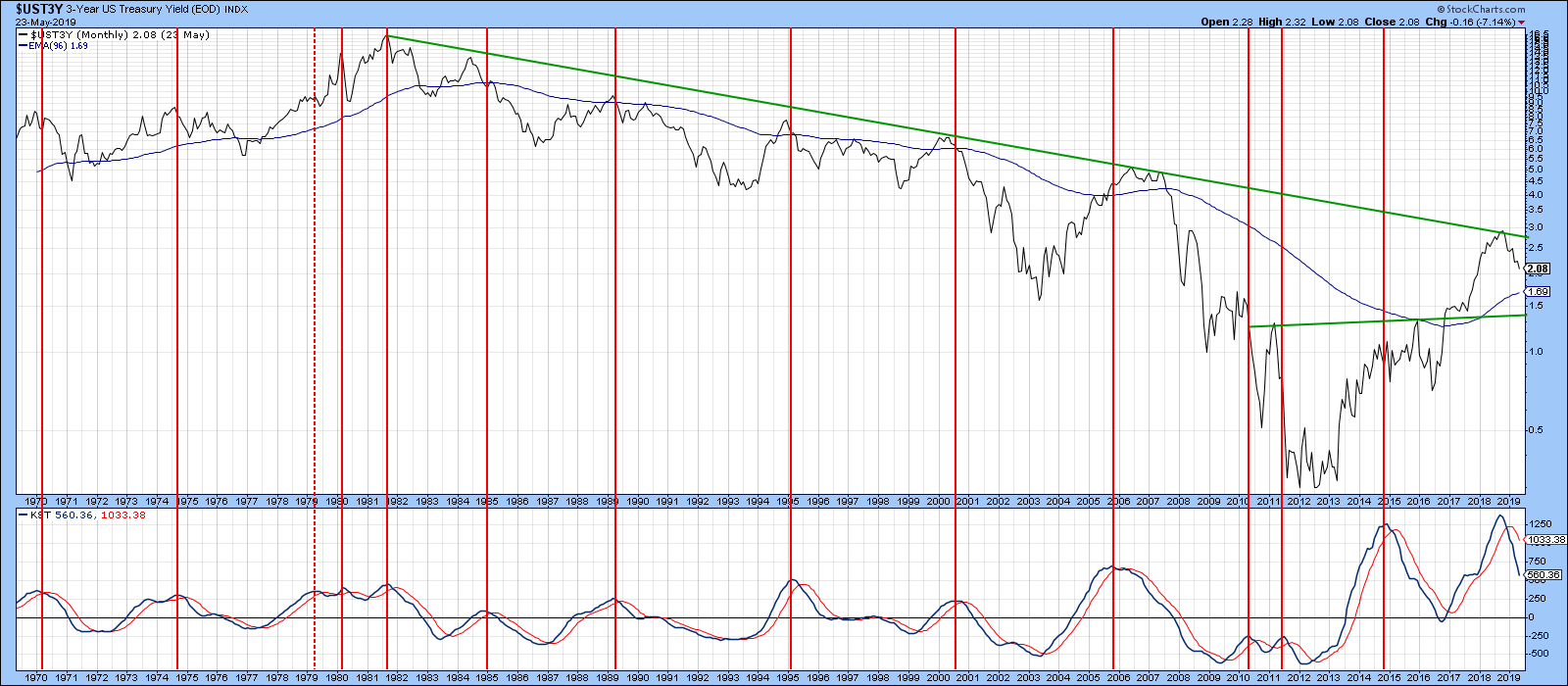 Chart 1
Chart 2 moves further down the yield curve to more realistically feature an unresolved trading range, which has been highlighted in blue. Note that the KST is still declining and still at a moderately overbought reading. As this momentum indicator works its way lower, I am expecting rates to do the same. When an upside KST reversal does materialize, it is likely to signal another assault on the secular downtrend line for both this and the 3-year maturity in Chart 1.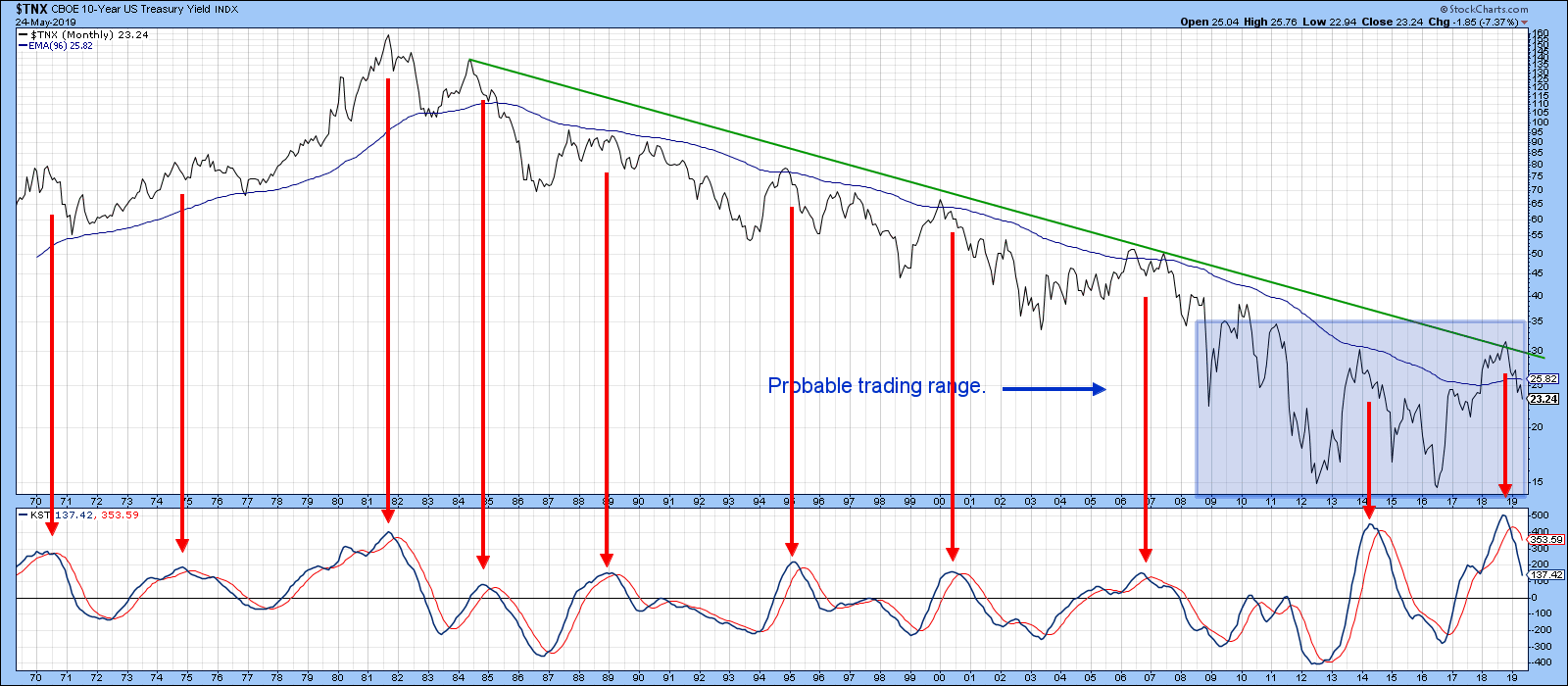 Chart 2
Good luck and good charting,
Martin J. Pring
The views expressed in this article are those of the author and do not necessarily reflect the position or opinion of Pring Turner Capital Group of Walnut Creek or its affiliates.