I know it's summer, and we generally think defensively during this time of year, but there are still very strong areas with tremendous momentum that you should be considering. I'll give you my top five industry groups with a stellar individual stock performer within each group. Let's get started, with the fifth-best group highlighted first.
5. Specialized Consumer Services ($DJUSCS)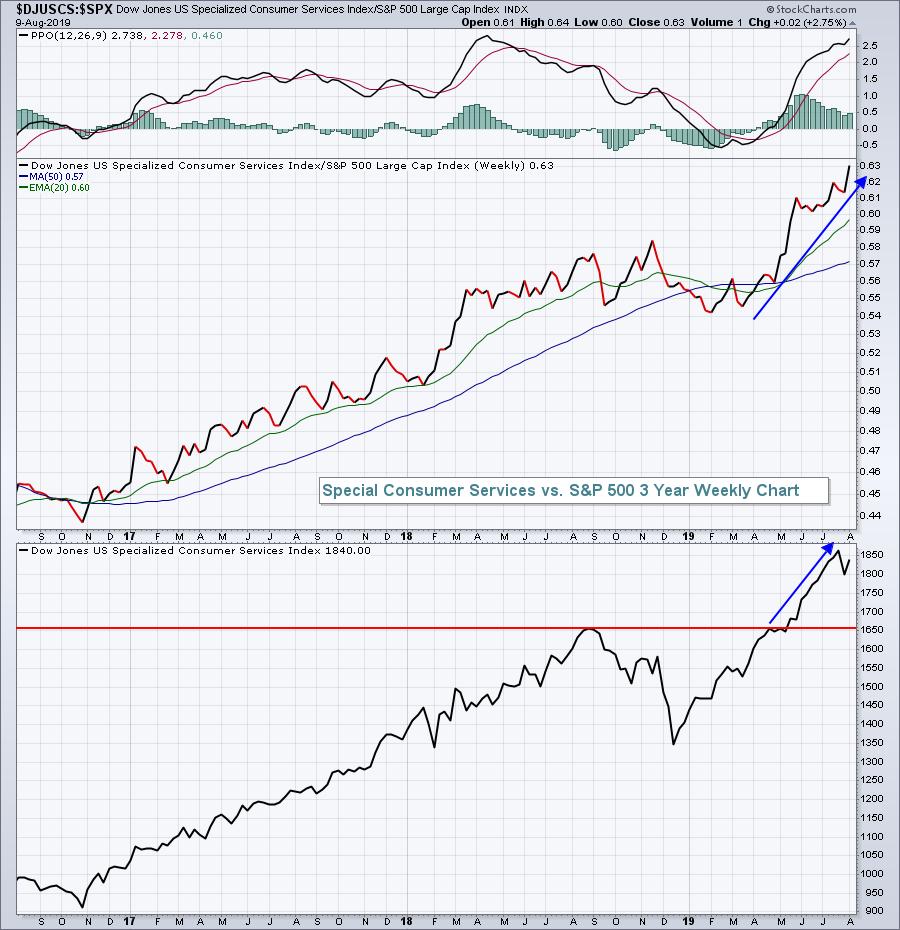 Remember the May 2019 stock market weakness? The DJUSCS doesn't. It broke out that month while other areas of the market were crumbling. The relative strength here is obvious.
Best Stock: MercadoLibre (MELI) - member of Tom Bowley's Model Portfolio
4. Consumer Finance ($DJUSSF)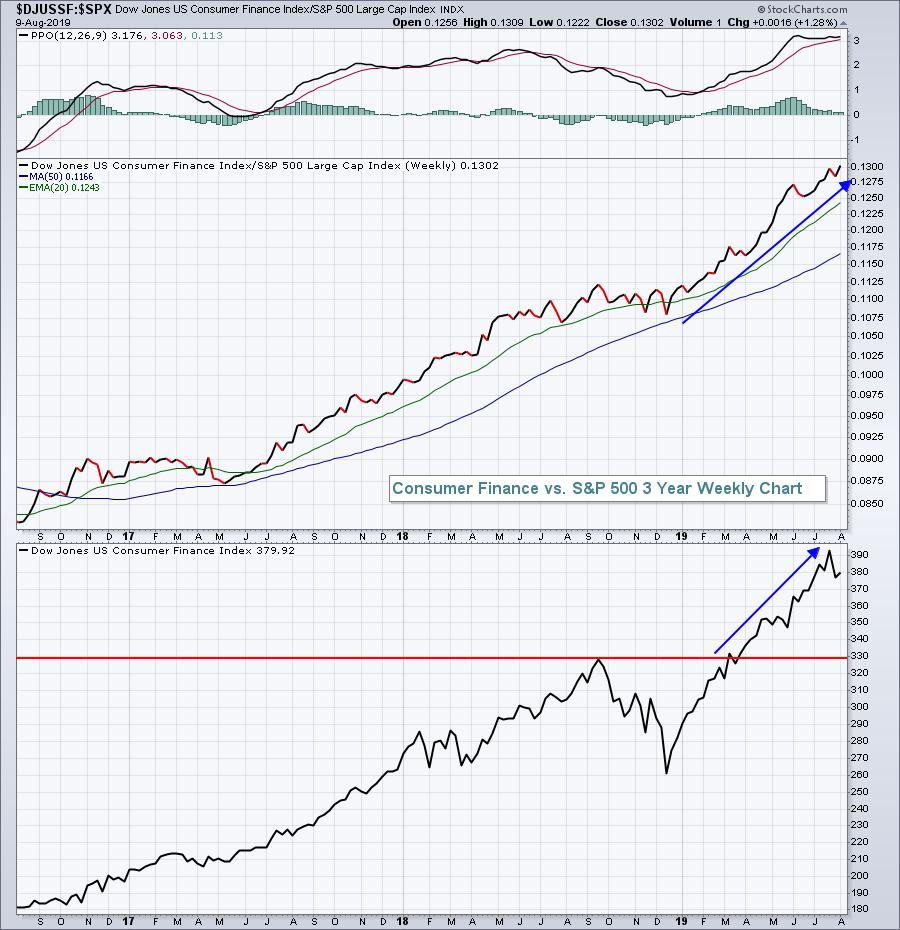 Forget May. The DJUSSF broke out all the way back in March and hasn't looked back.
Best Stock: Discover Financial Services (DFS) - soared on big volume after strong earnings
3. Restaurants ($DJUSRU)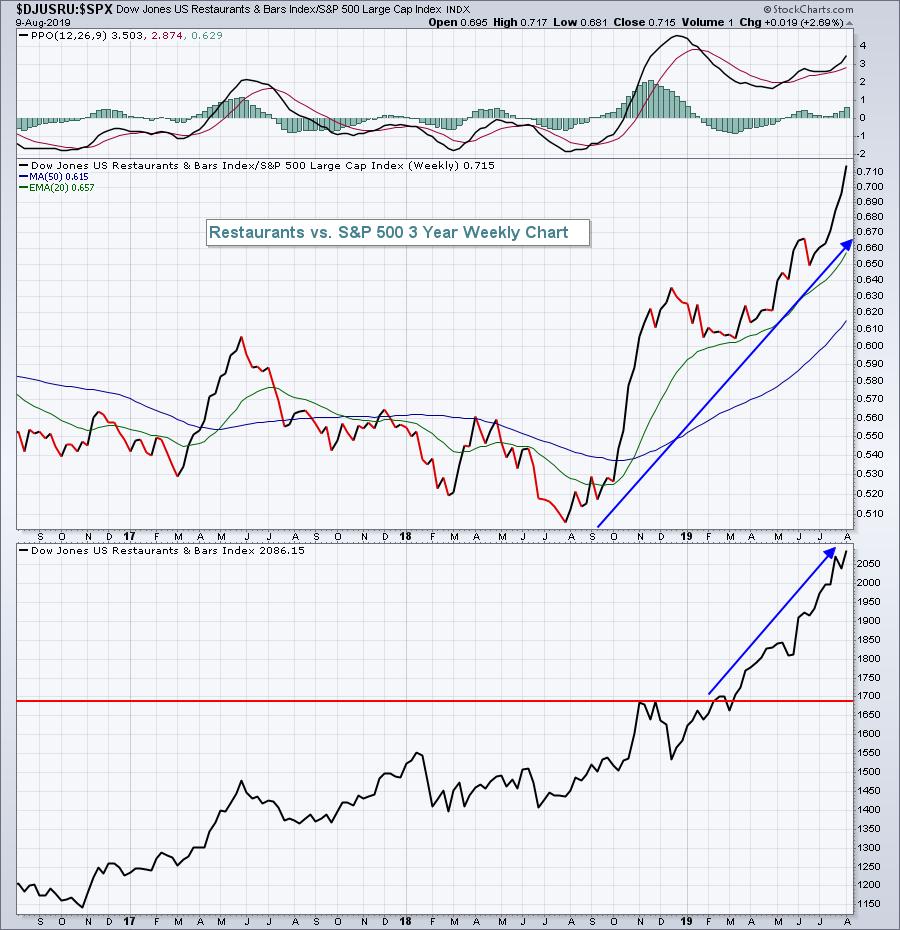 This group has been on absolute fire. Since mid-June, it hasn't even stopped to catch its breath.
Best Stock: Tie - Starbucks (SBUX) and Chipotle Mexican Grill (CMG) - the latter is a member of Tom Bowley's Model Portfolio
2. Specialty Finance ($DJUSSP)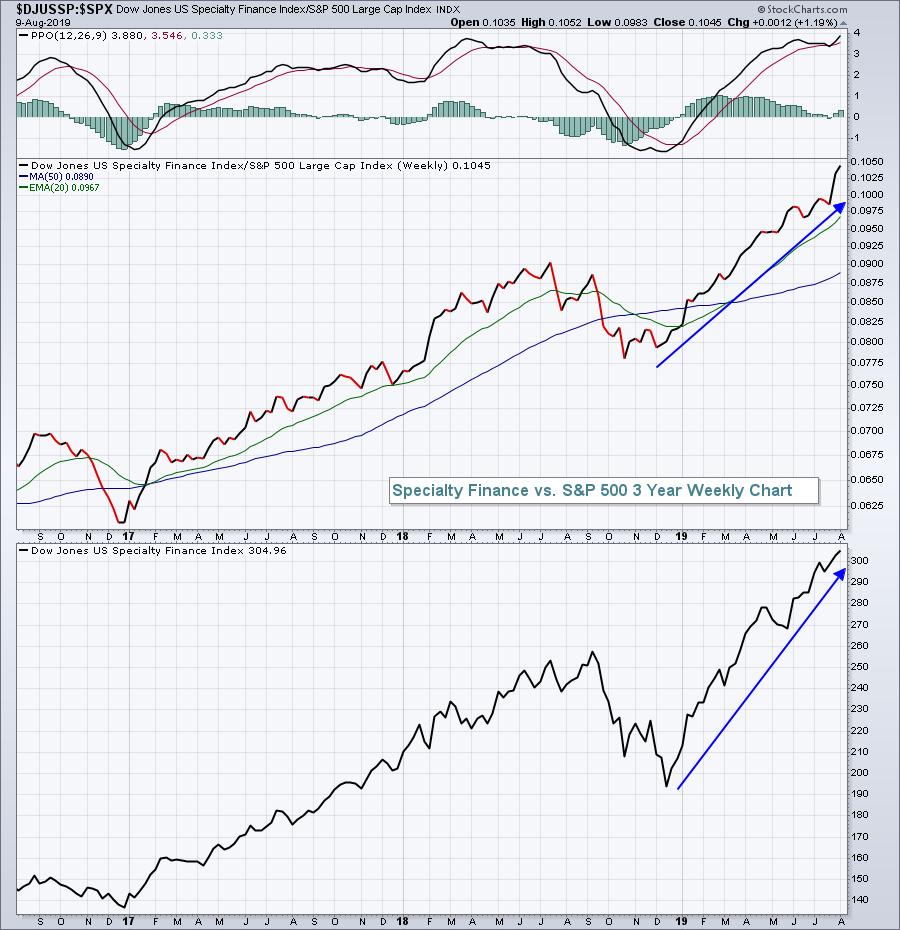 The DJUSSP has definitely been a big, big leader since the December 2018 bottom. And it's a gift that keeps on giving; the group has been exploding over the summer months.
Best Stock: TransUnion (TRU)
1. Renewable Energy ($DWCREE)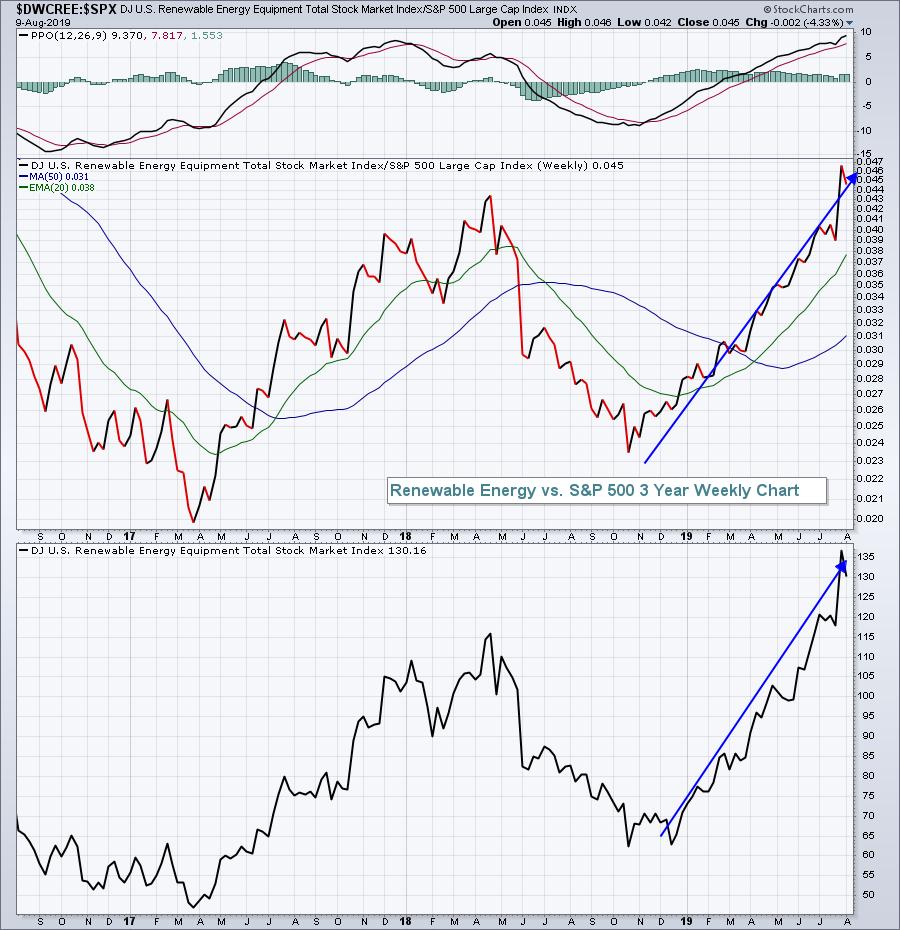 Not only has the DWCREE been the most volatile industry group of the past few years, it has also clearly been the best of 2019. We have seen the entire group double since the December 2018 bottom, providing plenty of opportunities for profitable trades.
Best Stock: Enphase Energy (ENPH) - member of Tom Bowley's Aggressive Portfolio
---
This industry analysis exercise is done every single day at EarningsBeats.com, because the best way to outperform the S&P 500 is to know which groups are attracting Wall Street money. Tom Bowley has perfected his portfolio strategies and will be joining EarningsBeats.com on Monday, August 12th at 4:30pm EST to discuss exactly how he constructs his portfolios using relative strength, one week before announcing his new Top 10 Model Portfolio stocks.
Want performance results? Tom has joined us in prior quarters to share his 10 best ideas of each quarter. He created his Model Portfolio on November 19, 2018; the portfolio has gained 49.67% since that time. The S&P 500, by comparison, has risen 8.47% over that same period.
If you'd like to join us FOR FREE on Monday night, simply click here to register!
At your service,
John Hopkins, President
Better Timing. Better Trades.