Most of the talking heads on TV have gone out of their way to indicate that analysts have lowered their expectations for Q4 earnings. Given the way the market has powered forward with a new year underway, one can only imagine what the S&P might look like if these analysts are right - or wrong.
Take a look at the chart below, which shows that the S&P has moved higher almost non-stop since the October 3 low, with one minor correction in November that lasted for about 3 days. Since that October 3 low, the S&P has risen by 15%. That doesn't look like a chart that says earnings could disappoint.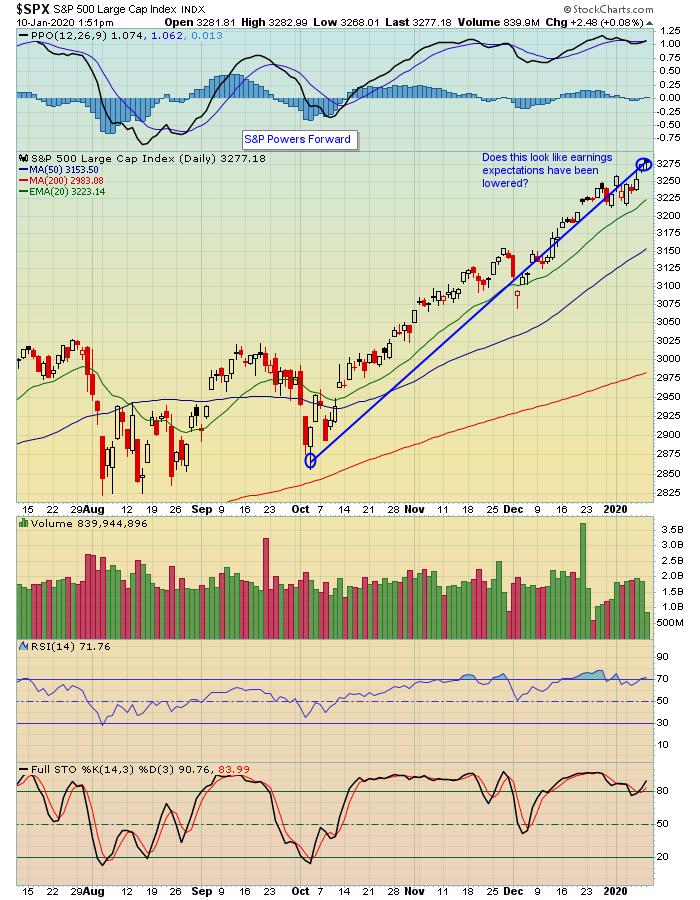 The good news is we don't have to wait much longer to get a first glimpse at earnings, with Citigroup (C), JP Morgan (JPM) and Wells Fargo (WFC) set to report their numbers next Tuesday and thousands of companies set to report over the next several weeks. As the beginning of earnings season is upon us, we should see some great opportunities to zero in on those stocks that could present high reward-to-risk opportunities.
For example, look at the chart on Apple below, a stock that has been at the forefront of the market's march higher. Would I buy AAPL at these lofty levels? Not a chance. But once AAPL reports its earnings - and especially if it beats expectations and does correct in some fashion - at some point, it could be a stock that will continue to attract buyers. I just would like to get it cheaper!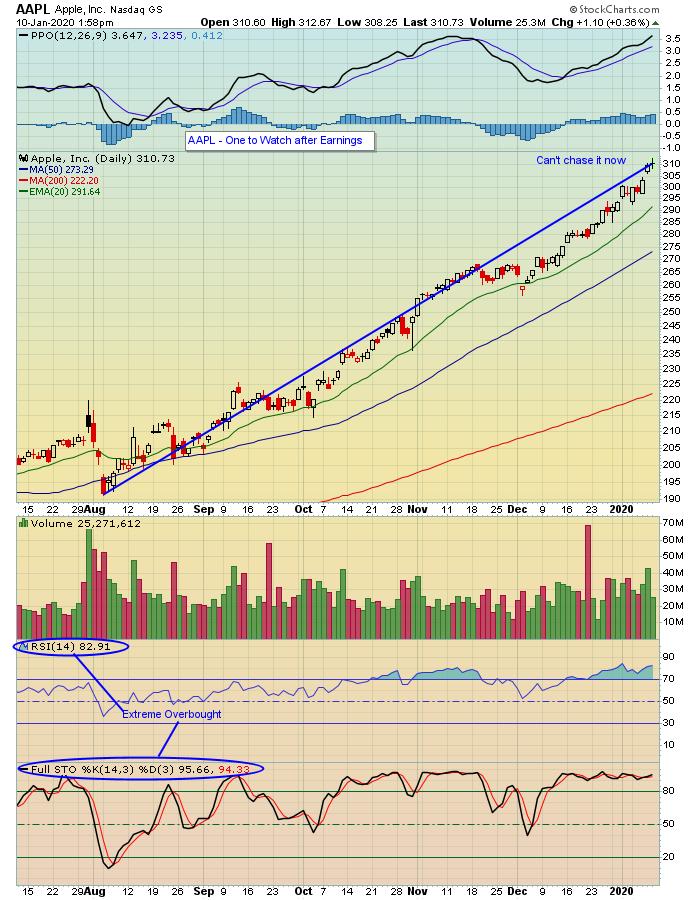 In fact, we've scheduled two webinars set to take place over the next few weeks, which will focus specifically on Q4 earnings - what to expect, which stocks could soar and which stocks could pull back significantly once they report their numbers. Prior to those two events, we'll be conducting a special webinar this Monday, January 13 with the topic being "The January Effect." Very timely! In addition, EarningsBeats.com Chief Market Strategist Tom Bowley will be unveiling his Top 15 Stocks for 2020. This will be a members-only event, so if you are interested in learning more and how you can attend for FREE, just click here.
At your service,
John Hopkins