The market rotation of late has resulted in some explosive moves in some "forgotten stocks." This has been particularly true of those stocks that have a high percentage of shares short.
As an example, take a look at the two charts below. Both of these stocks are on our "Short Squeeze ChartList", which includes stocks that have a short percentage of float of above 20%.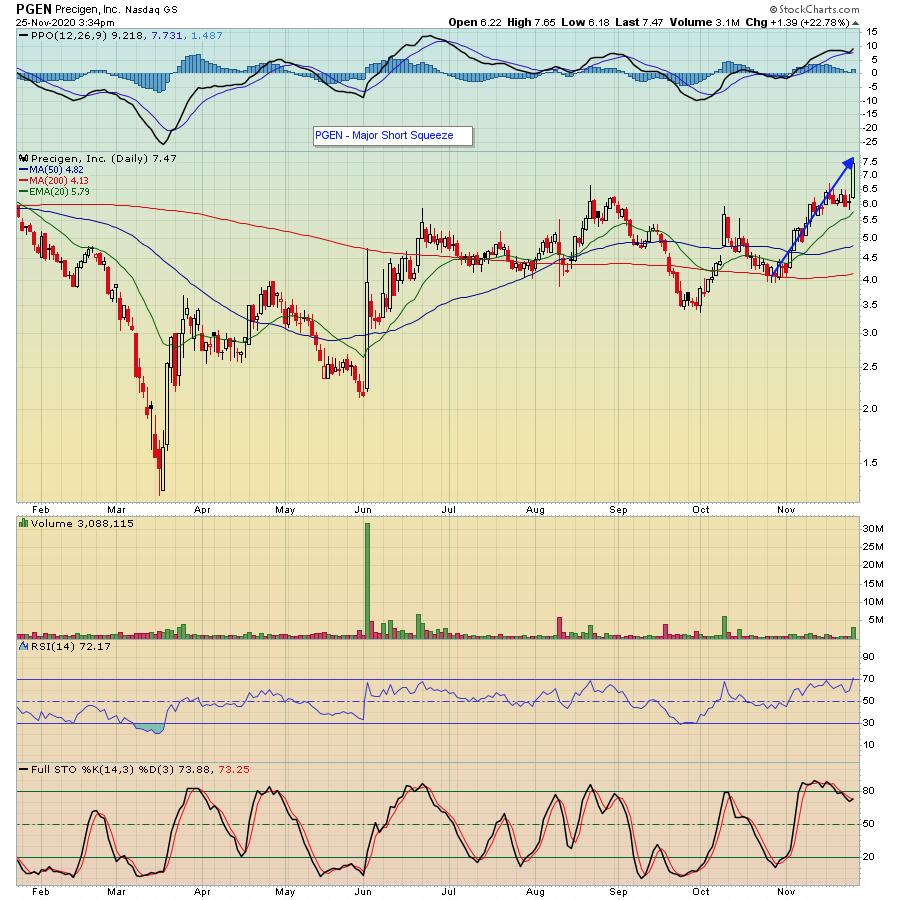 In the case of JWN, the stock has exploded to the upside; it was up over 135% from its low on November 6 to its high this past Wednesday.
In the case of PGEN, the stock just broke out this past Wednesday after testing its 200-day moving average in late October, rising over 90% at its high on Wednesday in just a few weeks.
Why the huge moves? Because when the recent rotation kicked in, the shorts were in a box. They had to get out of the way as these stocks came roaring back.
We've seen a number of stocks on our Short Squeeze ChartList make substantial moves to the upside recently; it makes perfect sense. For a long time, many of the stocks lagged the overall market. But with the rotation away from higher growth stocks to some of the laggards, it was off to the races.
Our Chief Market Strategist Tom Bowley has identified other stocks on the list that could be primed for strong moves to the upside. If you would like to see one of those stocks Tom has his eyes on, just click on this link and sign up for our FREE EarningsBeats Digest, which will be sent to you Monday morning before the market opens.
At your service,
John Hopkins
EarningsBeats.com