At EarningsBeats.com, we created a list of stocks that are historically among the best-performing ones during the month of December. This list was created on November 30 and one of the companies on the list, Seagate Technology Holdings (STX), has not disappointed.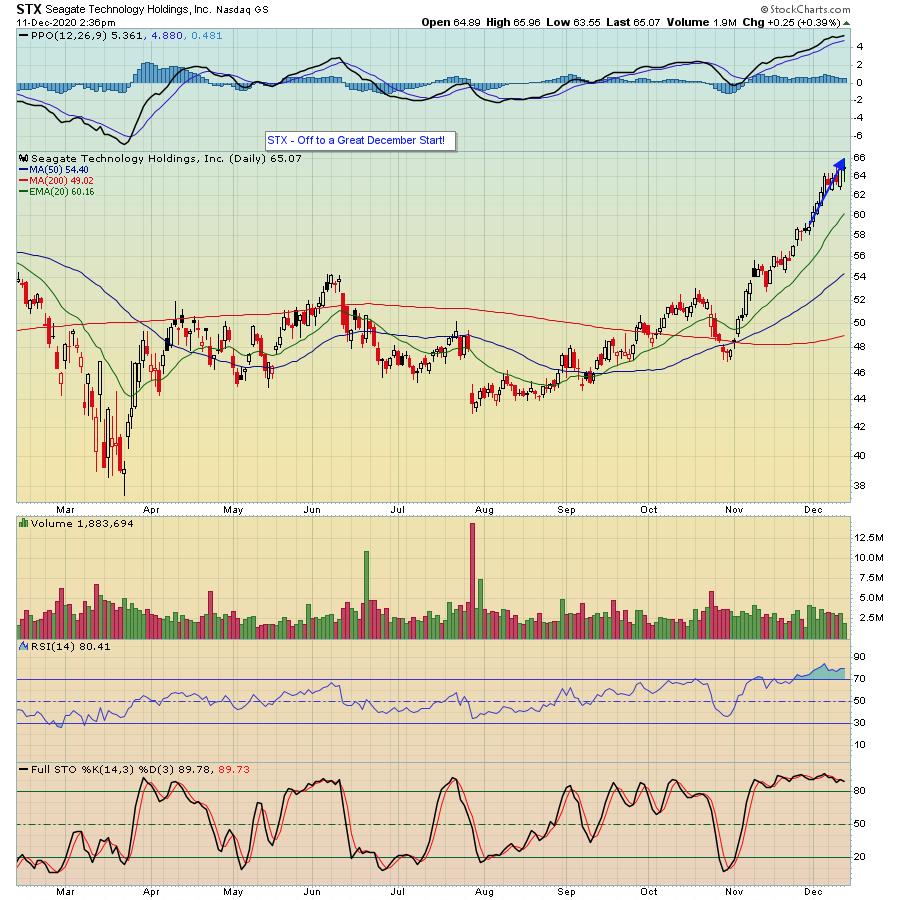 As you can see, so far this company has lived up to its historical reputation, rising 12% from the close on November 30 to its high on Friday, with still more than a half of the month of December to go.
Of course, there's never a guarantee that history will repeat itself, but our Chief Market Strategist Tom Bowley did an analysis showing which stocks typically outperform the market when December comes around. And when I looked at the list, I did spot a number of stocks that have held up quite well, even in spite of the recent volatility. In fact, Tom will be featuring one stock that looks like it could be ripe for a move higher as mid-December approaches. If you would like to see which company caught his attention, just sign up for our FREE EarningsBeats Digest by clicking on this link so you can see the stock Monday before the opening bell.
Speaking of December, we are now just a few weeks away from a new trading year. And we are now just a week away from our second annual Market Vision event: "Market Vision 2021", which will take place on Saturday, December 19. This year's featured speakers will be Tom Bowley, who will be joined by StockCharts.com Chief Market Strategist David Keller and VP of Operations Grayson Roze. This year's focus will be to look ahead to 2021 and provide you with the latest and greatest tools, features, products, prognostications, etc. to enable you to have a leg up on everyone else as we kick off a brand new year with our major indexes at or near all-time highs. You won't want to miss this one! Just click on this link to learn more and save a VALUABLE seat.
At your service,
John Hopkins
EarningsBeats.com