Earnings season is off to the races, with Netflix (NFLX) flexing its muscles last week as it beat expectations all the way around, rising 18% at its peak the day after its numbers were released.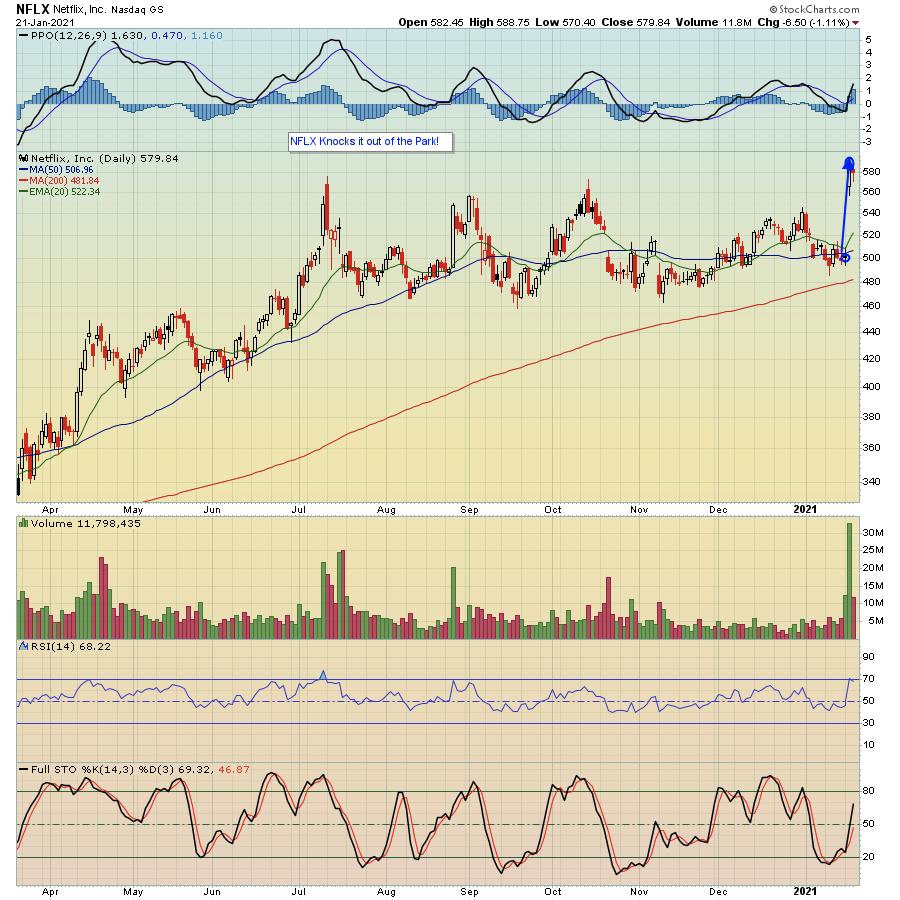 Netflix isn't the only company to report strong earnings. JP Morgan (JPM) and Goldman Sachs (GS), just to name a few, easily beat expectations. And we're expecting a bunch more to beat expectations over the next few weeks as thousands of companies report their numbers. And when considering some of the big names reporting next week - Apple (AAPL), Facebook (FB), Microsoft (MSFT) and Tesla (TSLA), to name a few of the most visible companies - things are likely to heat up.
Why are we seeing such strong results with so many people out of work and the coronavirus raging on? Because many companies are actually benefiting from the stay-at-home economy - Netflix being one of the poster children - and are able to leverage their respective balance sheets with the cost of money being so cheap.
One thing we are excited about at EarningsBeats.com is our upcoming webinar this Monday, where Chief Market Strategist Tom Bowley will conduct his quarterly earnings event: "Q4 Earnings Season." During this event, Tom will be revealing a significant number of companies getting ready to report earnings that could see blowout numbers. These are the companies you want to focus on, especially those that pullback to key technical and price support levels once the dust settles. To learn more about the webinar and save a seat, click here.
Also, if you would like to see another company (hint, a company in the semiconductor space that's being accumulated ahead of what appears will be a blowout quarterly earnings report), sign up for our FREE EarningsBeats Newsletter and Tom will highlight the stock in Monday's Digest.
There will be a lot of hits and misses as earnings season progresses. Make sure you focus on those companies that beat expectations and guide higher, as these are the stocks you'll want to be involved in.
At your service,
John Hopkins
EarningsBeats.com