Institutions have increased their cash balances by 9% since the beginning of this year*. This brings their total cash pile to $3 trillion, which represents lots of potential firepower for equity gains as this money gets put to work.
For those who follow the markets closely, you'll know that much of that cash came from the liquidation of Growth stocks that were sold in the face of higher taxes, as well as inflation fears. Excessive valuations after huge run ups out of the bear market also caused selling in growth stocks. The result was a recent correction in the tech-heavy Nasdaq, which fell 12.5% from its peak in price in mid-February.
DAILY CHART OF NASDAQ COMPOSITE INDEX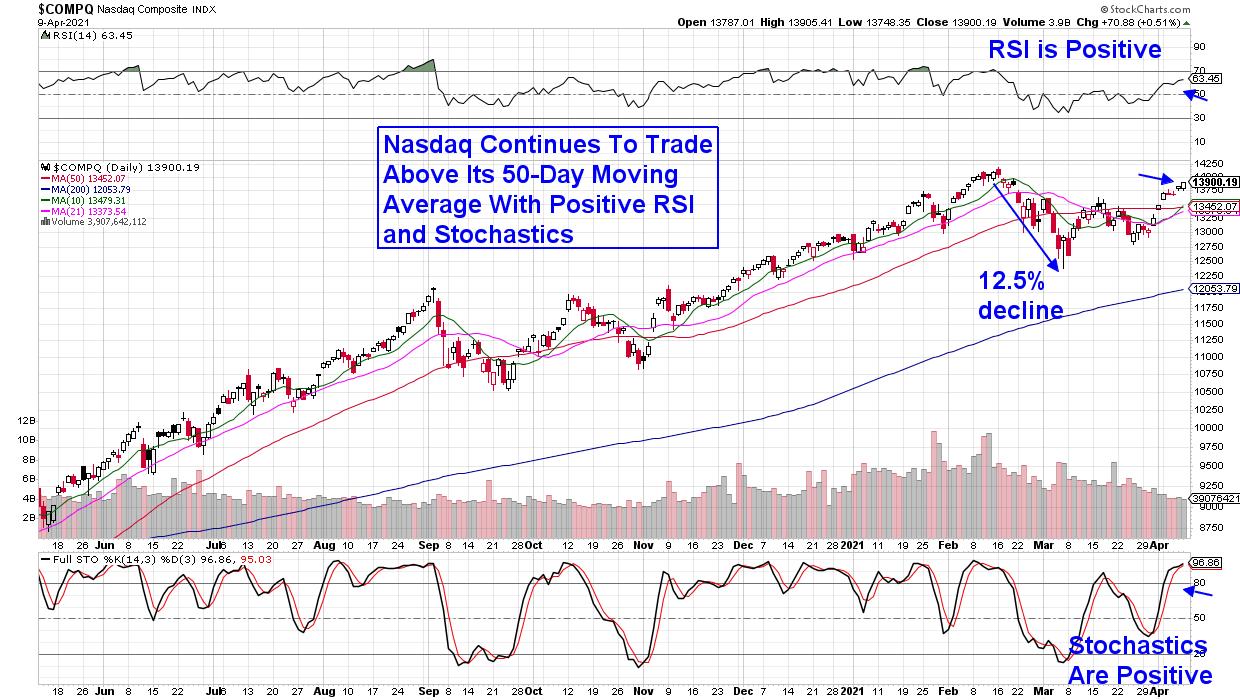 Over the past 2 weeks, investors are wading back into select areas of Technology, in a move that's pushed the Nasdaq into bullish territory following a break back above its 50-day moving average.
Judging by the resurgence in recently lagging FAANGM stocks, buying by Institutions is one reason for the Nasdaq's downtrend reversal. This is because the Money Flow Index (MFI) – thought of as one way to gauge institutional activity – is now positive for each of the FAANGM stocks. In addition, large Mutual Funds will typically purchase positive mega-cap stocks that can easily absorb big inflows as a way to participate in the markets as they trend higher.
Below is a chart of the relative forward earnings performance for FANG stocks, and the expected growth is very exceptional. (Using Yardeni Research as well as I/B/E/S data). The O'Neil methodology, of which I'm very familiar, cites earnings growth as the number one driver of a stock's upward advance.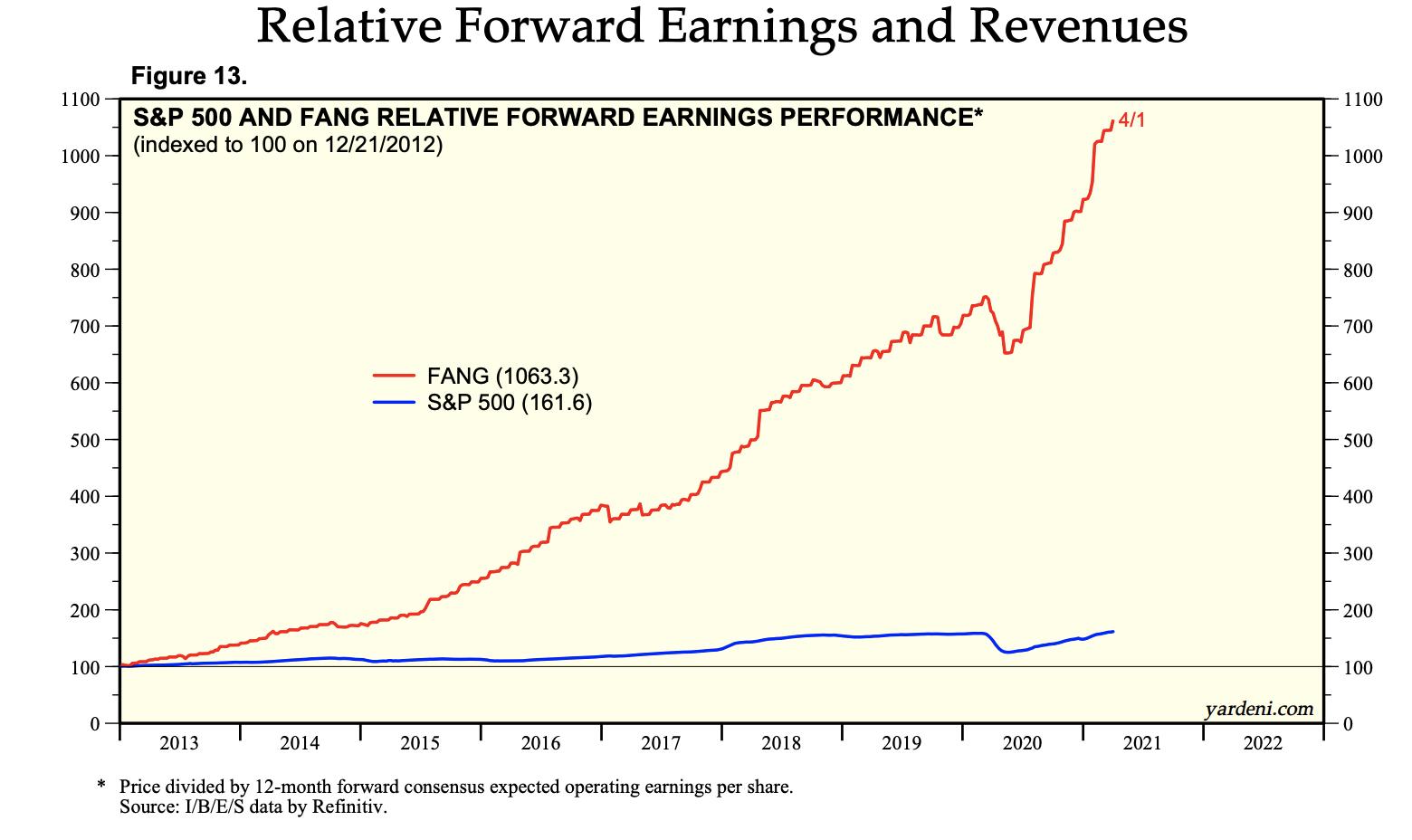 According to top money managers, the markets have discounted the growth capabilities in many areas of Tech – particularly following Biden's commitment to investing in high-growth Technology with his announced Infrastructure Plan earlier this month.
If you'd like to uncover our most favored FANMG stock, trial my bi-weekly MEM Edge Report for 4 weeks at a nominal fee. You'll also be alerted to additional high quality growth stocks as they reverse recent downtrends.
Current subscribers to this newsletter have been alerted to several Semi stocks with returns up to 25% over the past 3 weeks. In addition, they've received market and sector analysis not seen elsewhere. Take a look at a sample report here!
Warmly,
Mary Ellen McGonagle
Editor, MEM Edge Report
*Fund flow information data is from Fundstrat Research as of April 5, 2021