On September 9, Affirm Holdings (AFRM) reported its earnings results after the bell. The market liked what they heard and saw, with the stock climbing a nifty 37.5% from the prior day's close to the high the day after the numbers were released.
If you owned the stock into the earnings report, you would likely be quite pleased. However, as we see in many cases, traders took advantage of the move higher, with the stock pulling back nicely on profit-taking and setting up for another nice trade.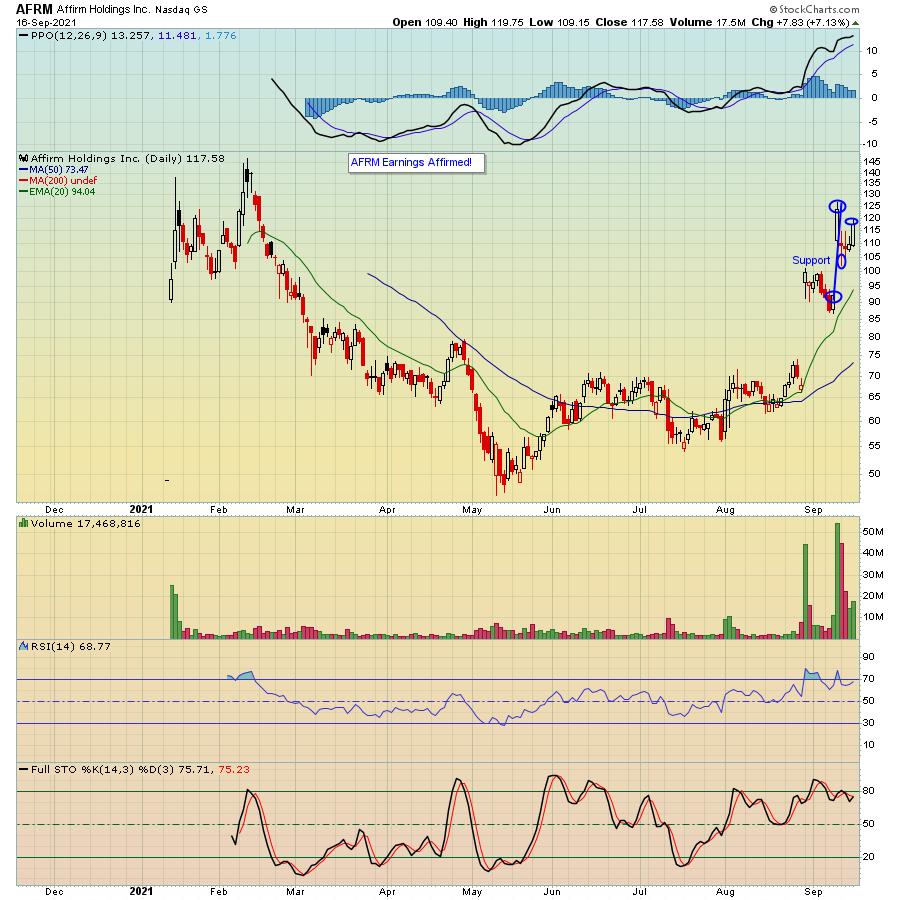 For example, as you can see in the chart above, the stock got as high as $126.46 the day after the earnings were released. One day later, euphoria had cooled with the stock moving down to $102.30, a 19% pullback. That was right near key support and presented an opportunity to jump back in, especially for those traders who liked what they saw but did not own the stock into the earnings report, with the stock moving back up 17% in just a few days.
AFRM is only one example of a company that beat earnings expectations, showed a very positive response and then pulled back on profit-taking. I see this happen all the time. Another example is Dave & Buster's (PLAY), which reported its earnings the same day as AFRM, moved up sharply the next day and then pulled back almost 18% to price support before heading up again, gaining over 10% when it hit this past Friday's high.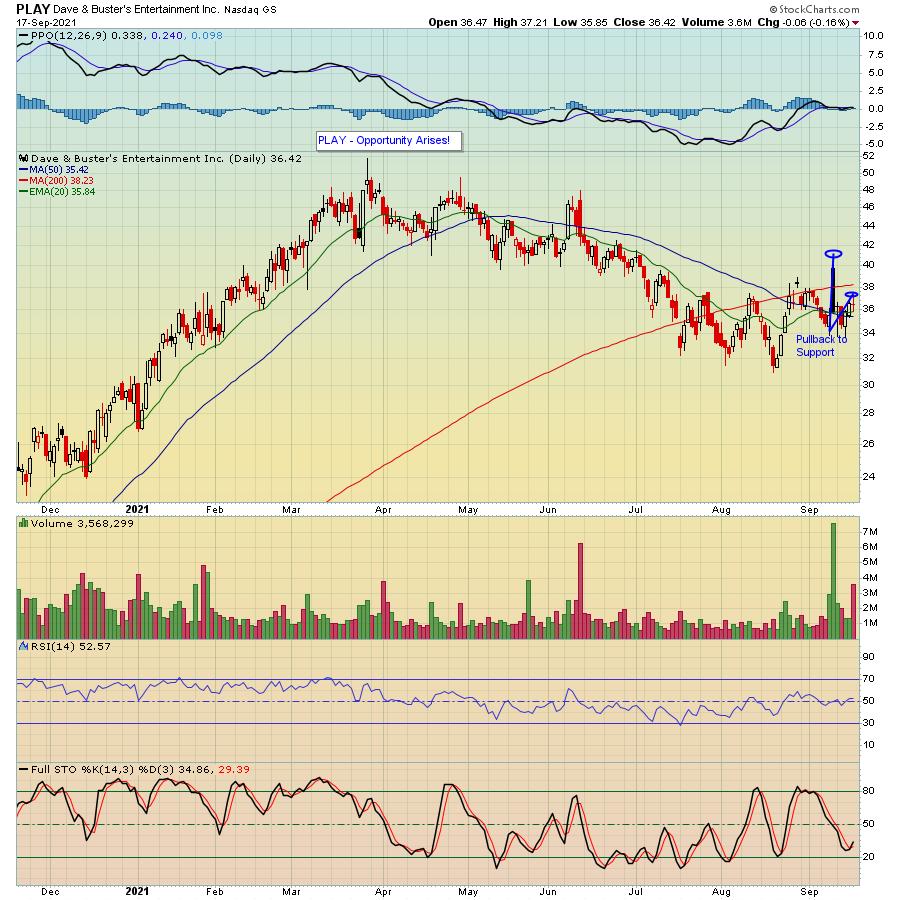 Point being, instead of taking the risk of holding a stock into its earnings report, I like to watch the initial market reaction, see what happens over the next day or two, then get involved in a trade if it pulls back to key technical or price support, like AFRM and PLAY did.
Hard to believe, but we're now just 3 weeks or so away from Q3 earnings season getting underway. With it, we'll see a lot of great opportunities, especially those companies that report solid numbers and pullback to key support levels like I've demonstrated above. At EarningsBeats, we'll continue to identify those companies that show the greatest promise. If you want to get our FREE EarningsBeats Digest, just click here and our Chief Market Strategist Tom Bowley will keep you posted on important earnings and market-related news.
At your service,
John Hopkins
EarningsBeats.com