In honor of Asian American and Pacific Islander Heritage month, StockCharts spoke with a few individuals in the financial industry to hear about their challenges and experiences that have helped shape their careers in finance.
---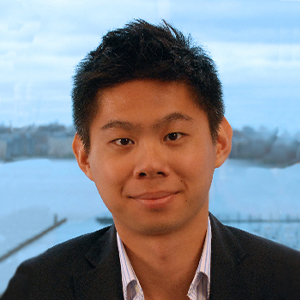 Tony Zhang, Chief Strategist at OptionsPlay, started in the financial industry at a very young age. His engineering background and passion for the financial markets give him a unique edge—the ability to develop an innovative options trading and analysis platform for institutional and retail traders. Tony assembled a team of developers, designers, and quants to create the OptionsPlay product suite. He also established and managed partnerships with leading options industry institutions.
How did he get to where he is now? It has to do with his mentors, his passion, his drive, and his Asian American heritage. Tony talks about how his love for finance brought him to the options world.
Tony, could you tell us a little bit about your background?
My parents are of Chinese/Japanese background. I was born in Beijing and moved to NYC when I was about five. I consider myself a New Yorker at heart. Having grown up as an adult in downtown Manhattan, living just steps from Wall Street, I've always been close to the financial industry and have been drawn to it.
How did you get interested in the financial markets, especially options?
I honestly didn't know much about finance before starting college. What I did know was that I wanted to stay in NYC. When applying for colleges, I was accepted into many engineering degree programs, but they were in locations that I wasn't excited about. I ended up picking CUNY Baruch because of its location. It was in NYC.
I fell in love with the financial markets and the complexity of markets. And I put my engineering skills to tackling trading options. And now, I get to work in an industry that I am deeply passionate about and combine product engineering with my love for educating at OptionsPlay.
The biggest takeaway from my background is an incredibly strong work ethic.
That's fantastic. You've had over a decade of experience in this industry. What are some of the challenges you faced?
I would say one of my biggest challenges was that I started working full-time on Wall Street when I was 19. That was tough. Most people in the industry and clients have trouble reconciling my age with the experience that I have.
How has your heritage shaped the person you are today?
I come from a stereotypical Asian family background. It was heavily focused on education and extracurricular activities that best helped my chances of getting into a good college and put me on the path to a promising career. I would say that I always seemed to march to the beat of my drum and, because of that, was quite rebellious. I am extremely lucky and grateful that I found an industry I was passionate about.
The biggest takeaway from my background is an incredibly strong work ethic. My days have been fully scheduled from 7 am – 9 pm most days from when I was about 10 or 11 till the end of high school. This has made me incredibly resilient when faced with hard work.
What do you like most about trading options? What do you like least about it?
I love the flexibility of trading options. It allows you to create a specific payoff based on any specific views you might have on any asset. Whether you believe an asset will rise a lot, a little, fast, or slow, there's an options strategy that can allow you to profit from it.
What I probably like least about options is the notion that options are a tool for gambling and getting rich quickly.
There's a learning curve involved in trading options. Who are some mentors who have influenced or helped guide you?
When I started in the options business, my most influential mentor was Tom Sosnoff. He's a trading junkie, and he got me hooked.
But the most important lesson I learned outside of technical analysis and options trading was trading discipline. I had to learn how to be introspective about my emotions while I was trading. Successful traders have the ability to understand how, during times of stress, their emotions affect their decisions. And honestly, I learned discipline and how to manage my emotions from playing poker.
That's interesting, but it makes sense. The market can be challenging and is known to move in the direction you least expect it to. Let's talk about the market. There's so much uncertainty at a macro level, yet the VIX is relatively low. How does this help or hurt options traders?
The current low-vol environment is an opportunity for options traders. You can buy convexity cheaply on the upside or downside movements of markets. I advocate for some of both, since it's hard to know precisely which way markets will move. For example, if debt ceiling talks collapse, the market may move substantially. If the market explodes to the downside, put buyers will be rewarded quite a bit.
---
What is a put? A put is an options contract to sell an underlying asset. A put buyer has the right, but not the obligation, to sell the underlying asset at a specific price. A put seller has the obligation to buy the underlying asset if the put contract is "exercised" by the buyer.
---
So, if the market were to explode to the downside, what are some basic options strategies investors or traders can take advantage of to hedge their portfolio positions?
Generally, as a hedge, you want to look at one to two-month puts on the SPDR S&P 500 ETF (SPY). You could also consider put spreads—buy and sell put options simultaneously—while collecting some income by selling covered calls to pay for those puts.
What are you looking at in the markets?
I would suggest three trade themes at the moment.
Look to buy one-month put spreads on the market using ETFs such as SPY or Invesco QQQ Trust (QQQ) as a tail hedge against a Fed default.
Look to sell upside calls or call spreads in overvalued and overbought sectors, such as Tech and Consumer Staples, to generate some income.
Look to buy some upside calls in heavily oversold sectors such as in the Financial sector and regional banks.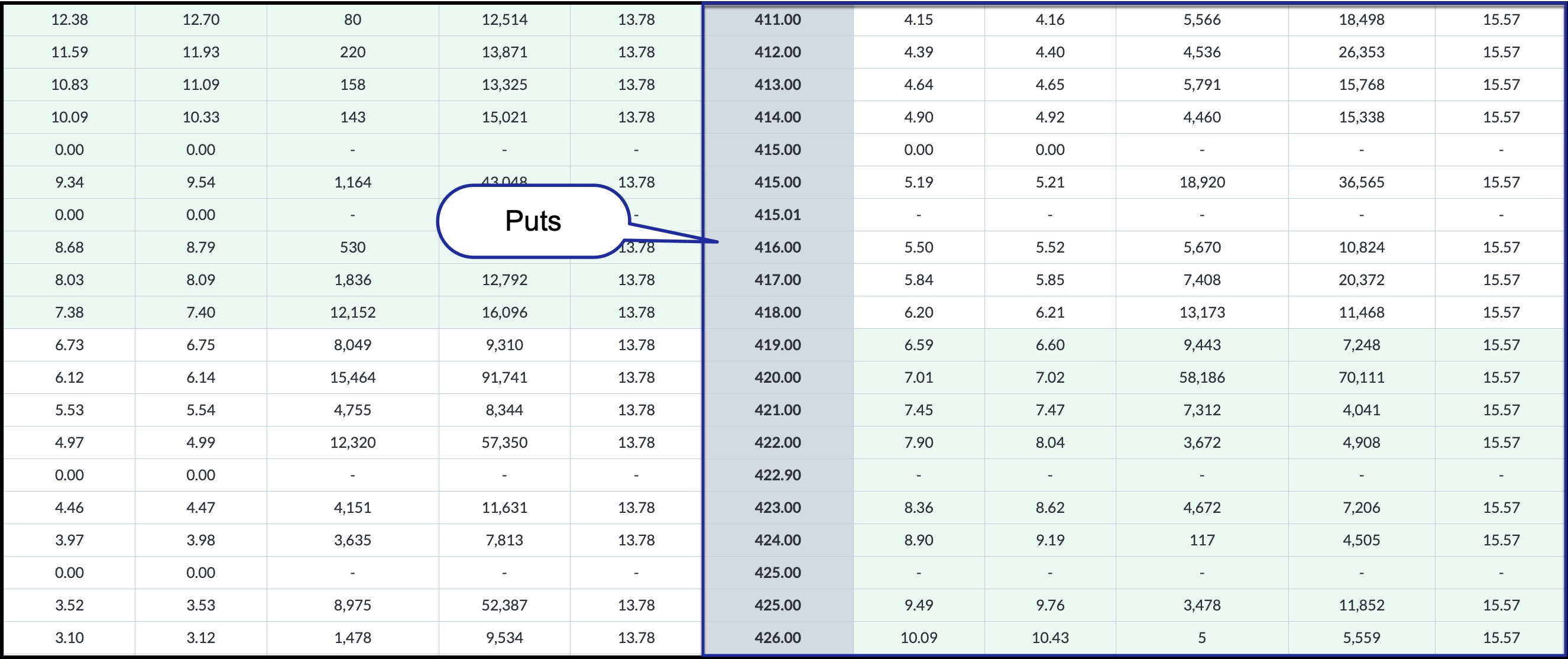 PUT SPREADS ON THE SPY. To access options data in the StockCharts platform, follow this path. Your Dashboard > Charts & Tools > Options (under Summary Pages).Source: StockCharts.com. For illustrative purposes only.
These are strategies that people who want to dabble in trading options can start thinking about. Thank you so much for sharing your thoughts, Tony.
---