Silver ($SILVER) sunk to test the most dominant lows of the year today. The close of $14.26 only has 5 intraday lows below this level and most of those are just marginally lower. The furthest away is 1% below today's low and that was 2 days after the equity markets marked the August 24th low. The precious metals trend seems to be maintaining its broad decline. Every rally has been a better chance to sell as the moves down have been longer than the moves up.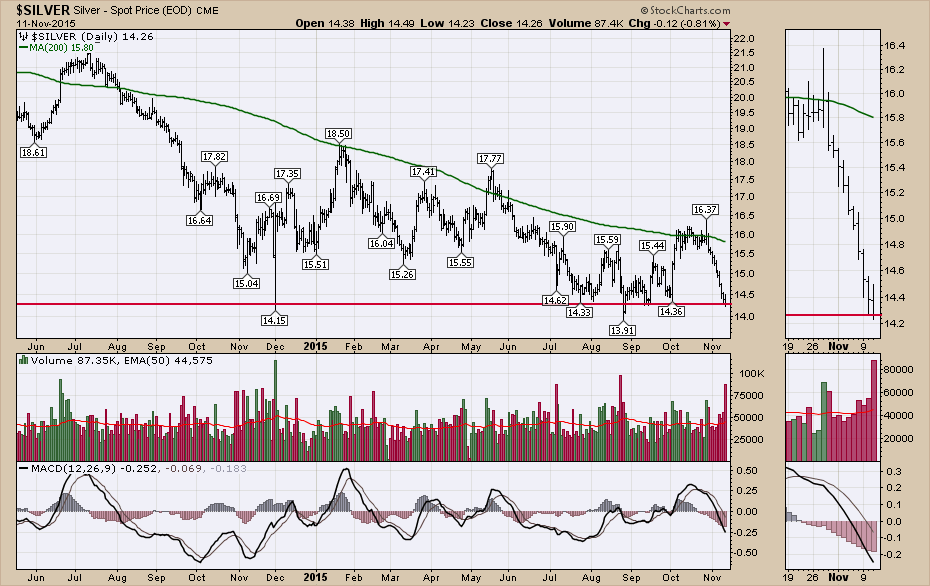 ---
Looking at the wider picture, here is the 10-year weekly line chart. If the silver market closes down here on Friday, it will be the lowest weekly close in 6 years. Using Wednesday's close to set the red line, the significance of this level can not be overstated. It was a huge support resistance level from 2006-2010. Should this level fail to hold, the next major support is around $9.30 which is not exactly just a stone's throw from here. That would be a serious move of 36% lower.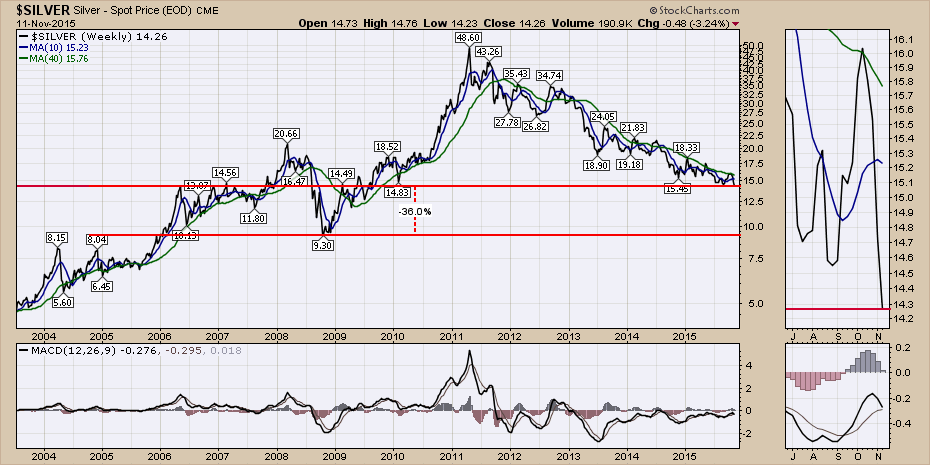 All hands on deck to see if Silver support can hold. The recent changes in the $USD won't be helping the prospect of a bull market showing up anytime soon for Silver. I'll be covering off the precious metals on the Commodities Countdown webinar 20151112. Click to register and we'll see you Thursday at 5 EST.
Good trading,
Greg Schnell, CMT