Gold has been working its way lower since July. Gold miners have been dropping since August. Currently the ratio of the Miners to the Precious Metal is clearly in a downtrend that is being tested today.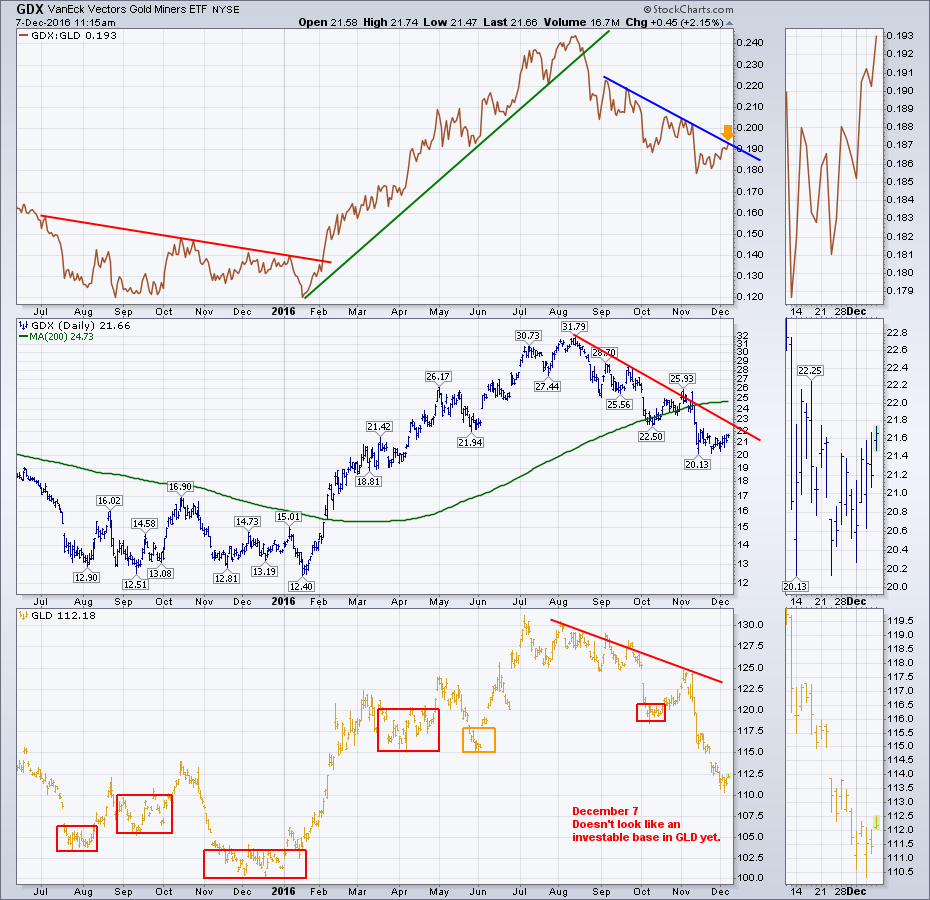 ---
I will try to cover off more about Gold on Thursday's Webinar Commodities Countdown 2016-12-08.
Also, we need to look at the $COPPER surge. This has been a frothy rise and might need a little time to consolidate.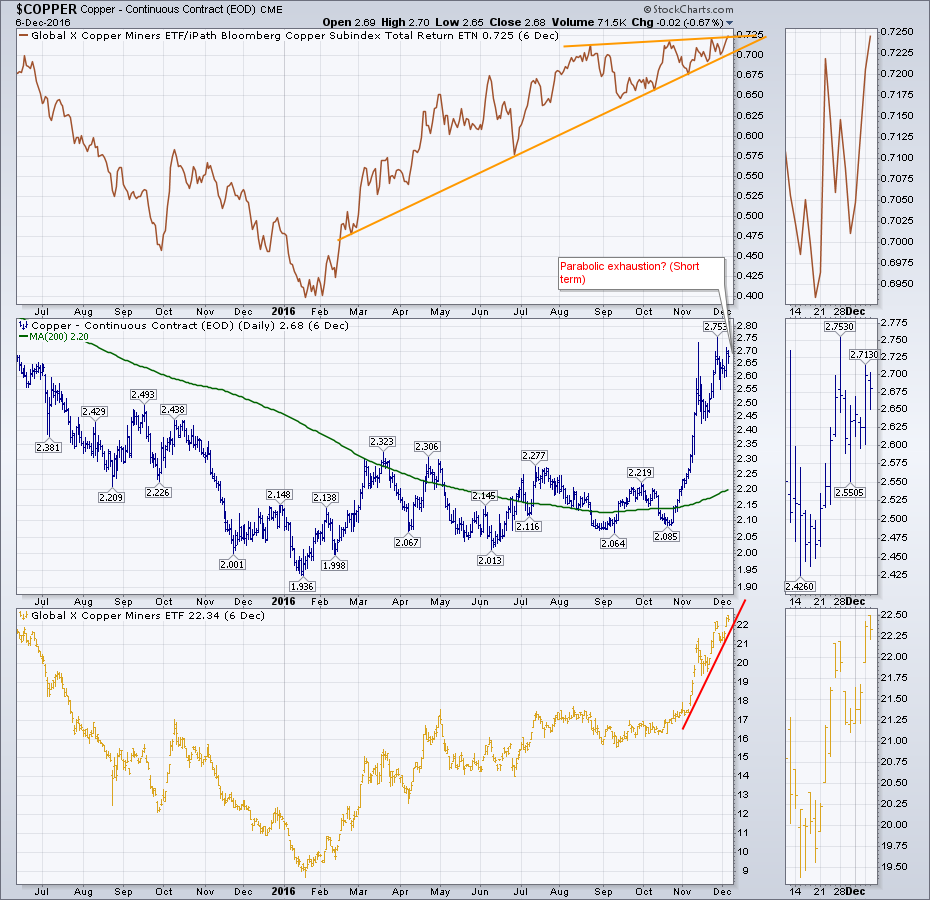 Oil has slowed and started to consolidate. Around this $50 level, no one is surprised at some resistance.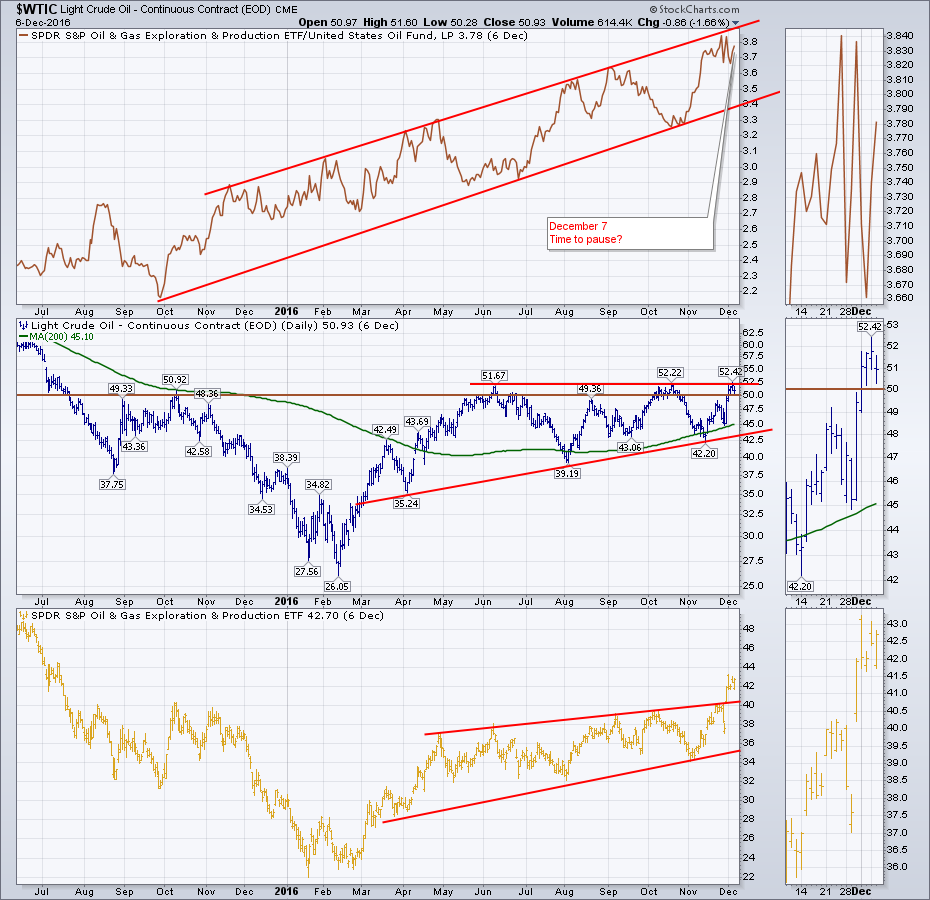 There is lots to talk about in Commodities this week.
There was a nice piece of analysis on CNBC last week by Carter Worth. Here is the link. Carter Worth - CNBC. I hope to cover this off on the webinar and look for opportunities around this idea. We'll see you on the Commodities Countdown 2016-12-08. If you miss the live recording, archives are here. Webinar archives.
Good trading,
Greg Schnell, CMT, MFTA.