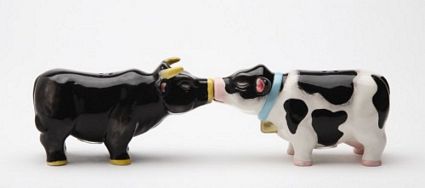 I wrote an article a few days ago pointing out that the PMO had a positive crossover generating a PMO crossover BUY signal on the SPX. Indicators were not behind the BUY signal and a day later the PMO turned back down toward its EMA, leaving us wondering whether it had been a fake-out signal. Then...the PMO just before crossing below its EMA turned back up. This time around, short-term and intermediate-term indicators got on board and also turned up. This 'near miss' negative crossover is something that can be referred to as a "bull kiss". You can read more about bull and bear kisses in the PMO ChartSchool article. The bottom line is that it is bullish.
---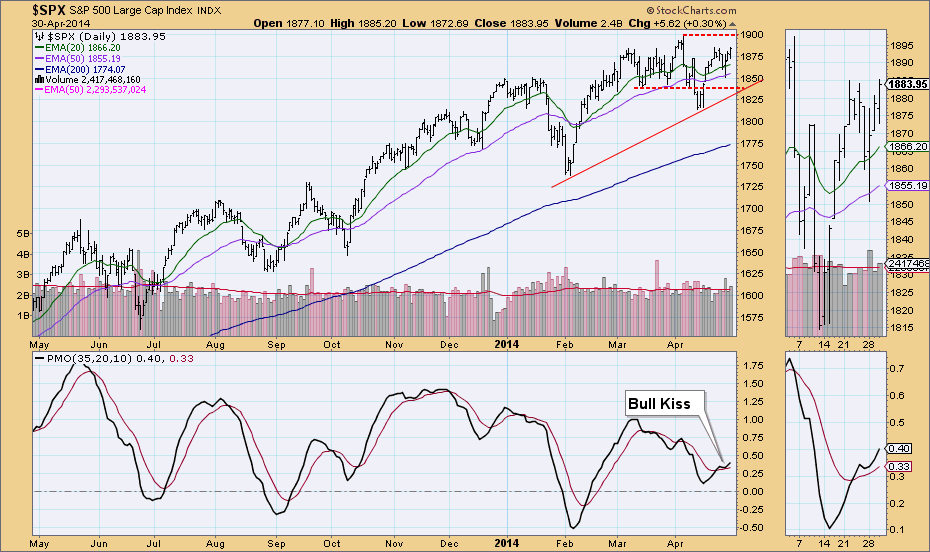 Looking at the chart above, we see that price does have a little bit of room to rally before reaching overhead resistance at the all-time high. The short-term indicators in the chart below have all turned up and while they did so in neutral territory rather than oversold territory, there is still room for them to travel higher before hitting overbought territory.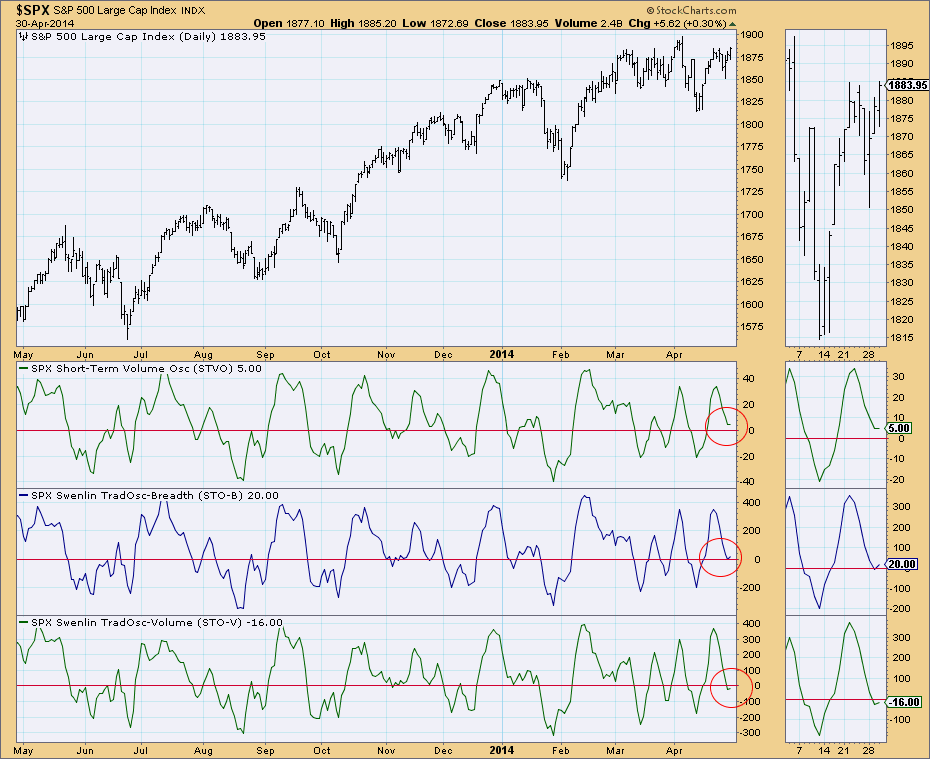 Intermediate-term indicators, the VTO, ITBM and ITVM have all turned up. The ITBM and ITVM, like the PMO, have bottomed above their EMAs which can be considered especially bullish.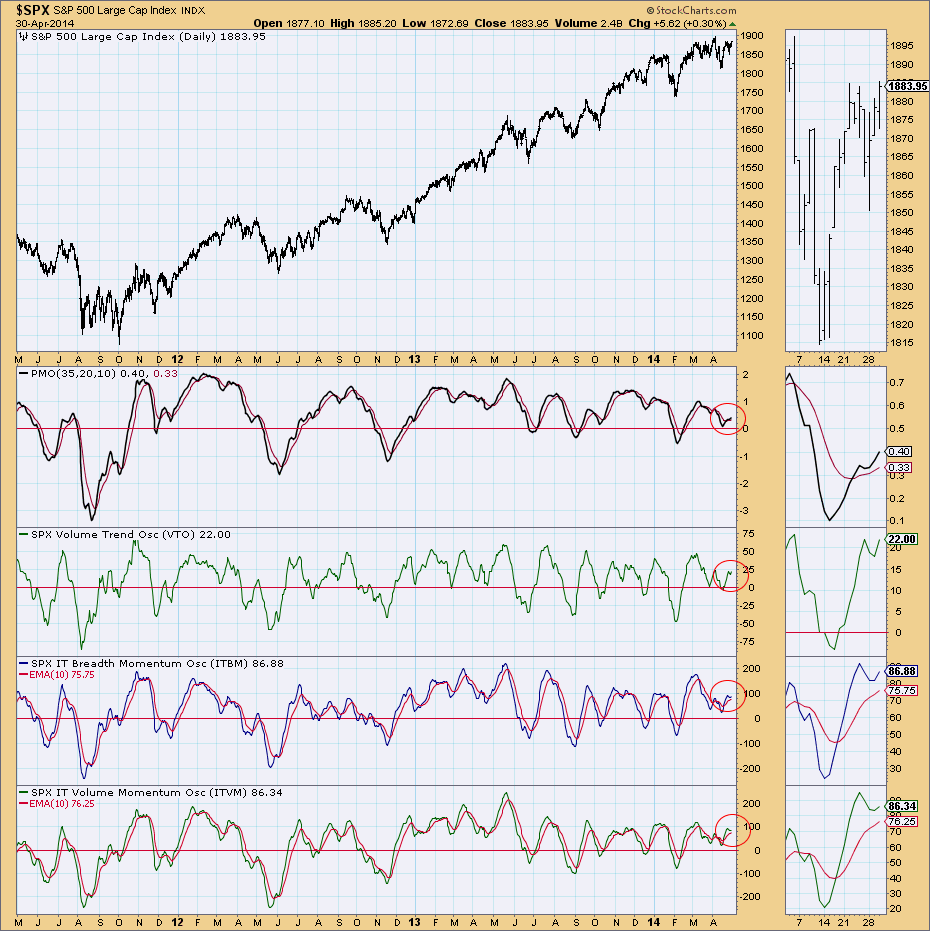 The PMO crossover originally didn't look all that promising given that it occurred with no confirmation from our indicators. The PMO even turned back down as if in agreement. However, instead of a negative crossover, it 'kissed' its EMA and turned back up. This time short-term and intermediate-term indicators turned up too, which confirms the PMO crossover BUY signal. There is strong resistance at the all-time high, but right now the charts support at least a modest rally.
Happy Charting!
Erin