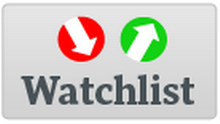 I hadn't run my favorite PMO Rising scan in about a week so I decided to see if any charts showed up that were worthy of adding to my PMO Watch List. The scan I use is below:
---
[exchange is NYSE]
AND [Daily SMA(20,Daily Volume) > 50000]
AND[today's PMO Line(35,20,10)<today's PMO Signal(35,20,10)]
AND [today's PMO Line(35,20,10) > yesterday's PMO Line(35,20,10)]
AND [yesterday's PMO Line(35,20,10) > 2 days ago PMO Line(35,20,10)]
AND [2 days ago PMO Line(35,20,10) > 3 days ago PMO Line(35,20,10)]
In simple terms this scan singles out NYSE stocks that have PMO values below their 10-EMA and have been rising for 3 days. I had over 50 results to flip through with only a few that had promising set-ups. The actual PMO Buy signal occurs when the PMO crosses above its 10-EMA. Remember, this scan tries to catch stocks that have had good momentum for a few days but have not seen a positive crossover yet. You could call this 'bottom picking', looking for opportunities from stocks that are currently on a PMO Sell signal but are possibly nearing a crossover buy signal. This is why I add them to my 'watch' list, they aren't ready for prime-time just yet (at least as far as my risk tolerance dictates).
The first chart is American Express Co (AXP). I think that a clean crossover BUY signal could occur and price has just reached overhead resistance. I want to see if it breaks resistance and the 20-EMA nears a positive cross over the 50-EMA. Clean crossovers that occur in oversold territory are usually more profitable.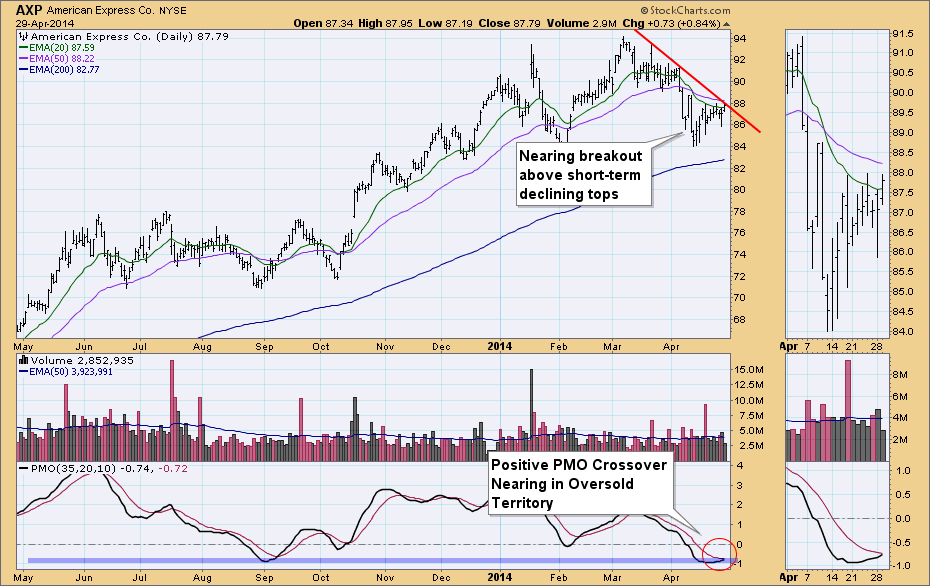 The next chart is of ING Groep NV (IND). I like that the PMO was able to unwind and leave overbought territory while price consolidated. This kept the 20-EMA above the 50-EMA. Today's close also saw a lot of volume which interests me enough to add it to my watch list.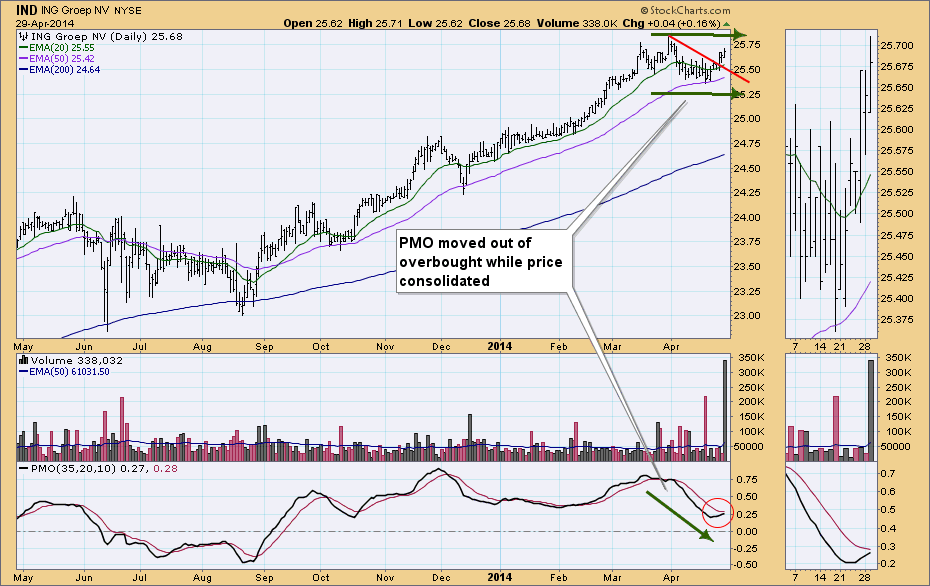 Third one is PIMCO Municipal Income Fund (PMX). Price has broken out from a short-term declining tops resistance line. Price had its pullback but avoided a 20/50-EMA negative crossover. The PMO bottomed in neutral rather than oversold territory which isn't great, but the prior crossover buy signal that occurred in similar territory turned out successful.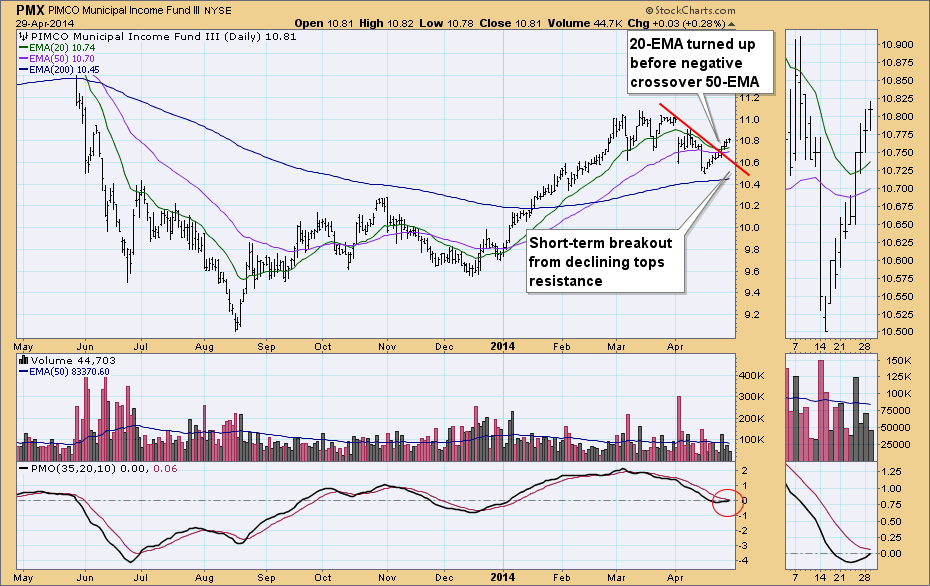 Last is RLJ Lodging Trust (RLJ). Price is in a solid rising trend channel which is good. I like that the PMO is nearing a positive crossover, but it is less favorable given that it likely will occur above the zero line. While these crossover signals can be profitable, I note that previous ones weren't that great. Definitely a reason to keep an eye on it and not jump in quite yet.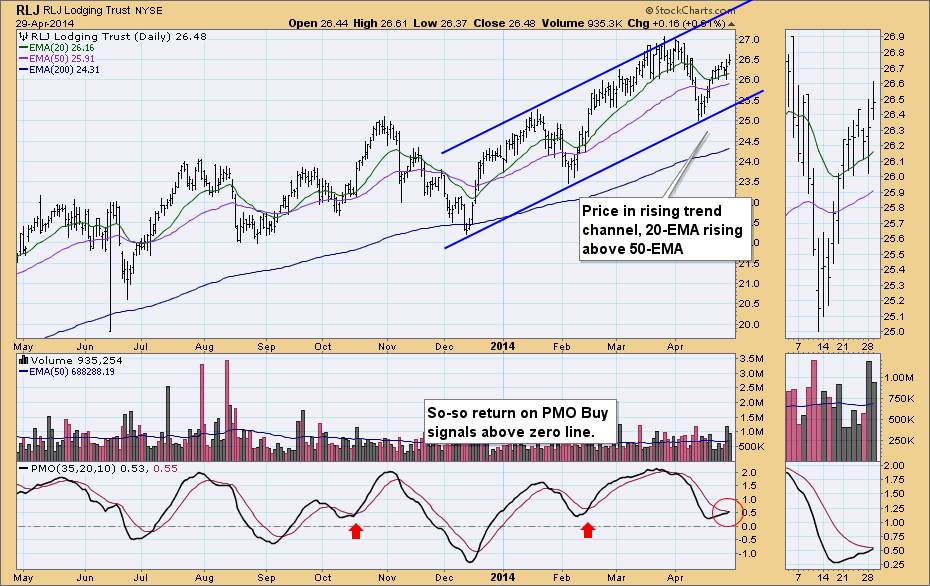 The PMO Rising scan can catch some interesting fish in the net. I've added the four above to my watch list to see if the PMO Buy signal occurs under favorable conditions.
Happy Charting,
Erin