We have a set of very short-term indicators we look at every day, and they are showing some internal deterioration in that time frame (days). Note that they have been backing off from the overbought readings of just a few days ago, even as price has moved higher. The peak readings are reached at the point of maximum participation, which is also where the internals can be considered to be exhausted.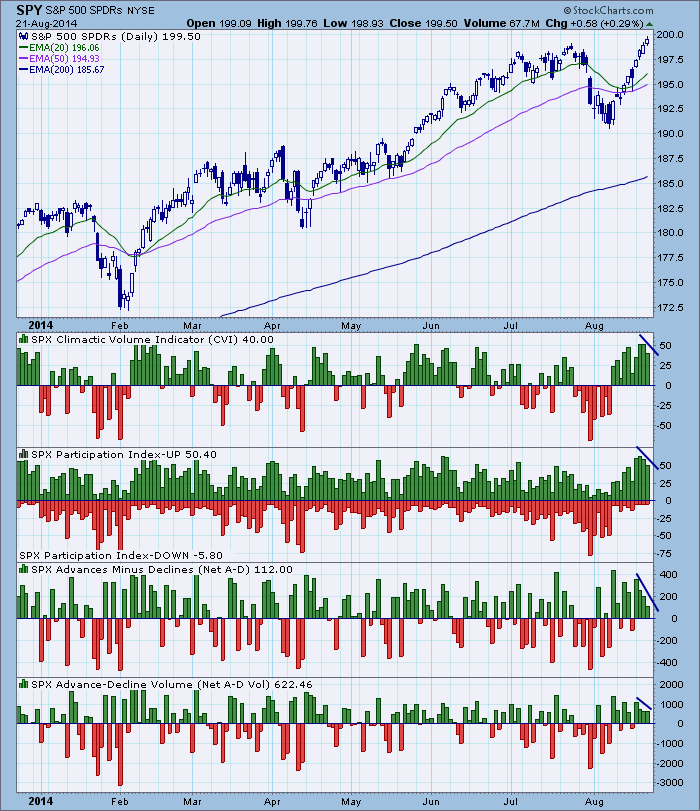 We also have a set of regular short-term (days to weeks) indicators that we check daily. They have topped at very overbought levels and are most likely to begin moving down to the bottom of their range. Price weakness is a possibility while these overbought indicators unwind. One positive element on this chart is that the PMO has bottomed and has crossed up through its EMA.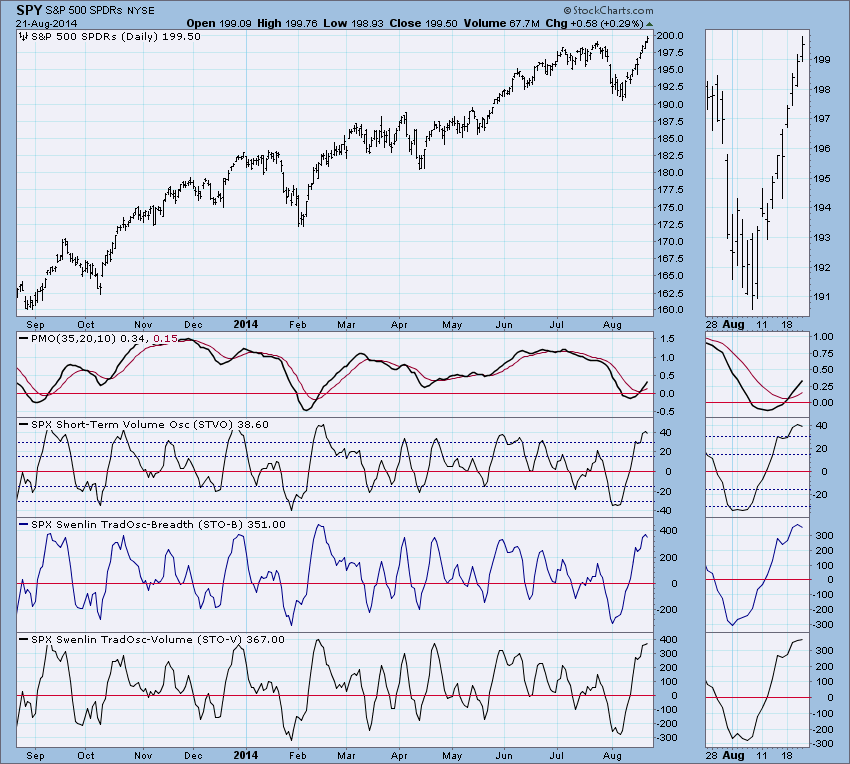 Conclusion: In a bull market overbought conditions are normally not a serious problem, but we should keep in mind that, if problems are going to develop, this is where it is most likely to happen.