Gold has been performing badly for some time, but especially since August 21st when our Trend Model changed from a BUY to a SELL. The chart is completely negative with price below the 20EMA, which is below the 50EMA, which is below the 200EMA. Recent support at 1240 failed quickly, but more important support at 1180 may soon be in play.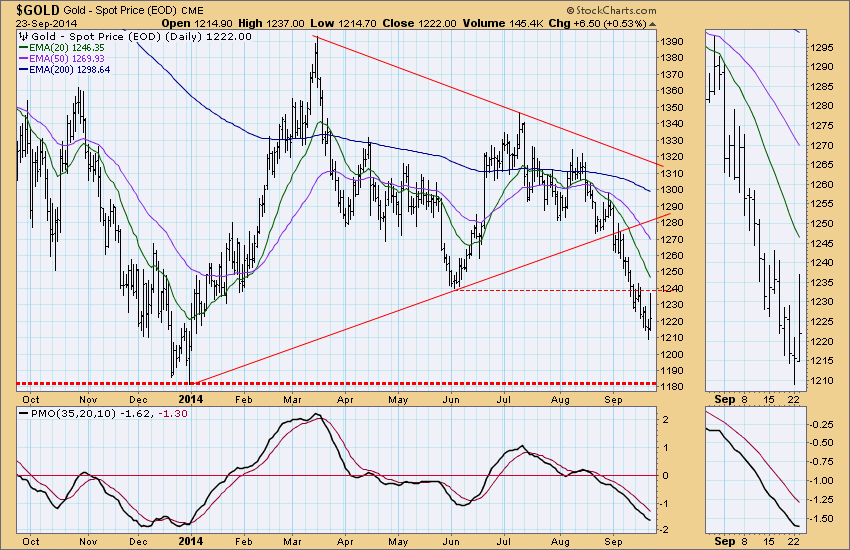 The weekly chart, however, is ever so much more revealing. We can see that the 1180 support has held twice before, so there is a good chance that it will hold upon another retest. I don't wish to be overly optimistic because the triangle that has formed over the last year is technically a continuation pattern, meaning it is expected to resolve downward. Also note that during the consolidation, price has made progressively lower highs, showing that the bulls are losing strength. Nevertheless, a triple bottom which forms the base for a new, longer-term up leg is a distinct possibility. As for how to exploit that possibility, we would suggest that it would be best to await a clear bounce off the support area.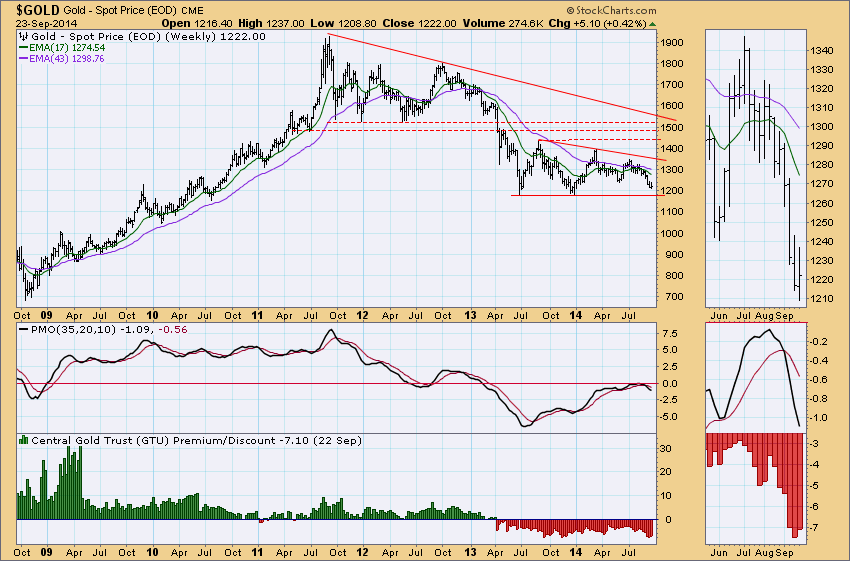 A major cause of gold's weakness is the strength of the dollar, but the weekly chart of the dollar ETF (UUP) shows that the dollar has been in a long-term trading range and is currently approaching the top of that range. So the recent strength of the dollar may be about to come to an end, with price reversing and heading to the bottom of the range. That would be very positive for gold.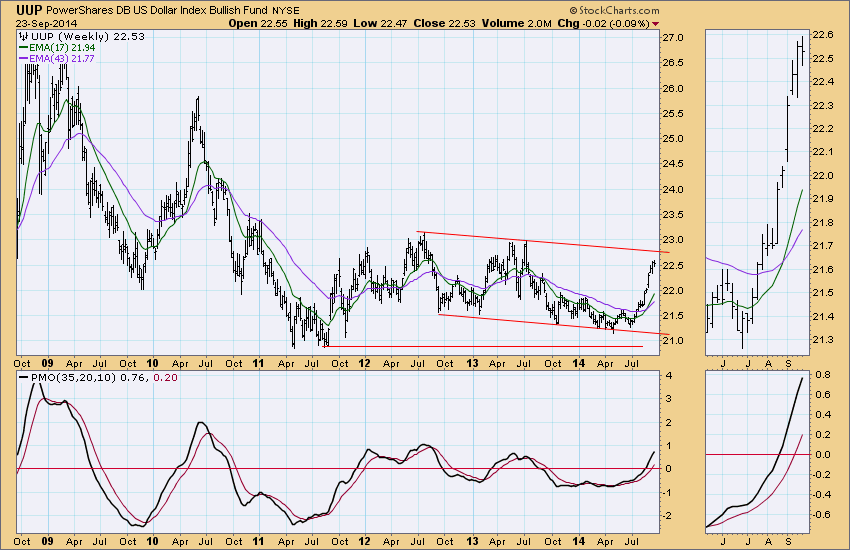 Conclusion: We do not intend these observations to imply a recommendation to buy gold, but as chartists we wait and watch for promising setups. In this case we can see something developing that may prove to be relief for long-suffering gold bulls. Those with interest in the yellow metal should watch it closely over the next few weeks.