We all know that the dollar has been on a roll...but how much of a roll? Unfortunately, it is moving too high too quickly causing parabolic price rise visible on the charts for UUP.
A parabolic "bubble" generally occurs after a consolidation or basing pattern followed by a decisive breakout from the area of consolidation. Price begins to curve upward at an ever accelerating pace until it reaches a near vertical rise that cannot be sustained. Then the damage begins as price breaks down through the parabolic curve. Expectation is price will fall rather quickly back to the level of the base.
UUP was in an area of consolidation from the end of 2013 until last month when it finally broke out decisively above the November 2013 high and then in about a week price broke above the September 2013 high. Also a problem for UUP right now is how overbought the PMO is right now.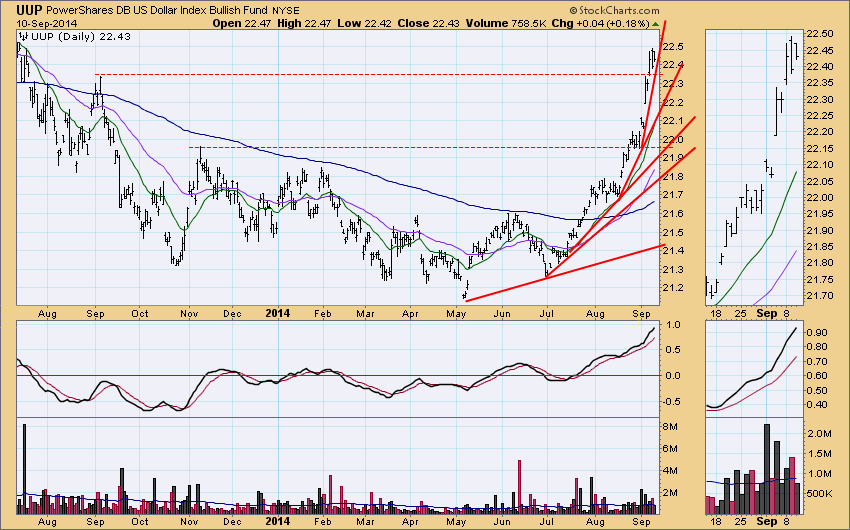 The chart below is a longer time frame daily chart. It shows the PMO has definitely entered the overbought danger zone. The parabolic move is clearly visible.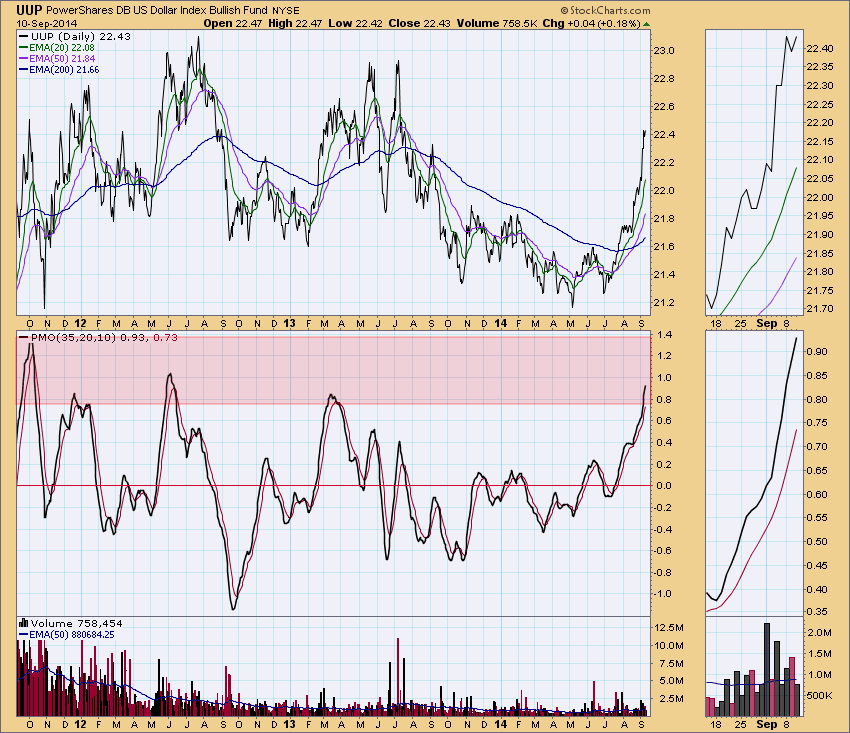 The weekly chart below will go final on Friday, but looking at it today we see that in the long-term time frame, this move, even if it breaks down to the previous area of consolidation, will not be overly painful. If the parabola were to disintegrate, horizontal resistance at 2012/2013 highs near 23.00 seems the likely place.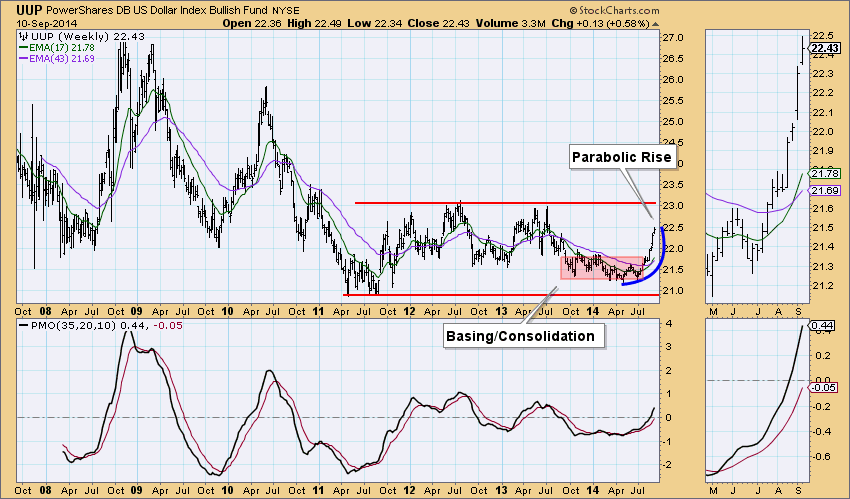 Right now the dollar is very strong against foreign currencies which are struggling. So another possible outcome from this parabolic rise is that price will fall back partially, punch through the 2012/2013 highs and begin a new consolidation phase above them.
Happy Charting!
Erin