The energy sector has gotten pretty beaten up, and we were wondering if a buying opportunity might present in the near future. After looking at the chart we see that there is the possibility of a double bottom. The Energy SPDR (XLE) has declined over -23% since the June top, and, with the 50EMA being below the 200EMA, XLE is in a bear market. After a bear market rally off the October low, price is approaching the support of that low again, and the possibility of a double bottom formation is something we should watch for.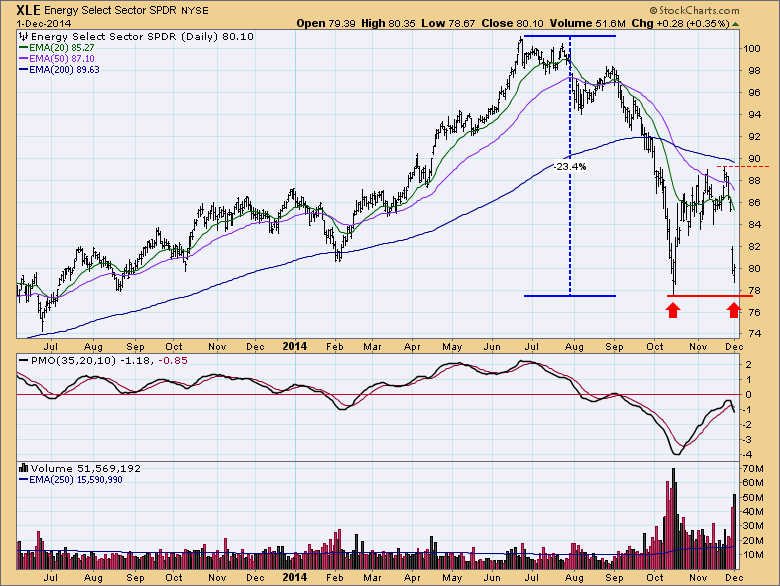 ---
Today's action shows price trading lower but closing higher on high volume, a positive note.
Essential to analysis of this sector is an evaluation of crude oil, for which we use the U.S. Oil Fund (USO) as a surrogate. We see that, even though USO has started the week with an uptick, it has broken long-term support and the next significant support is still much lower.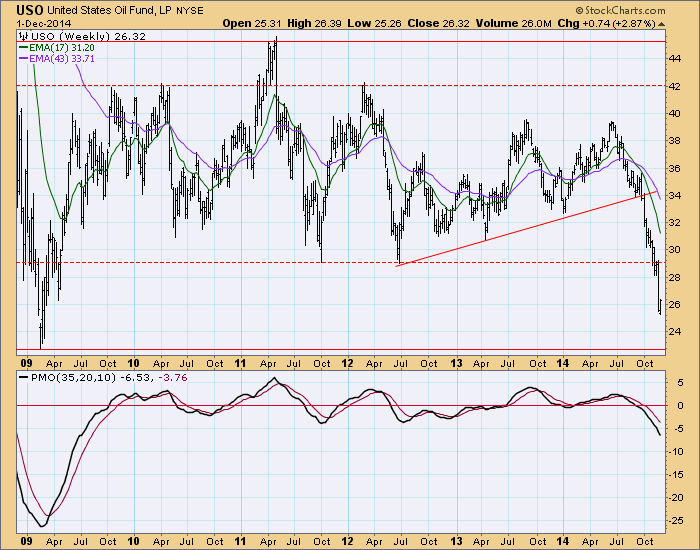 Conclusion: We like the potential of double bottoms, and while the long-term outlook for this sector is still pretty grim, another bounce off the October low (or near that low) may provide a short-term buying opportunity.