After the strong upside price action we've had in the last two days, I was expecting to see strong internal readings as well. But no. While price is within about two percent of record highs, internal readings are fading.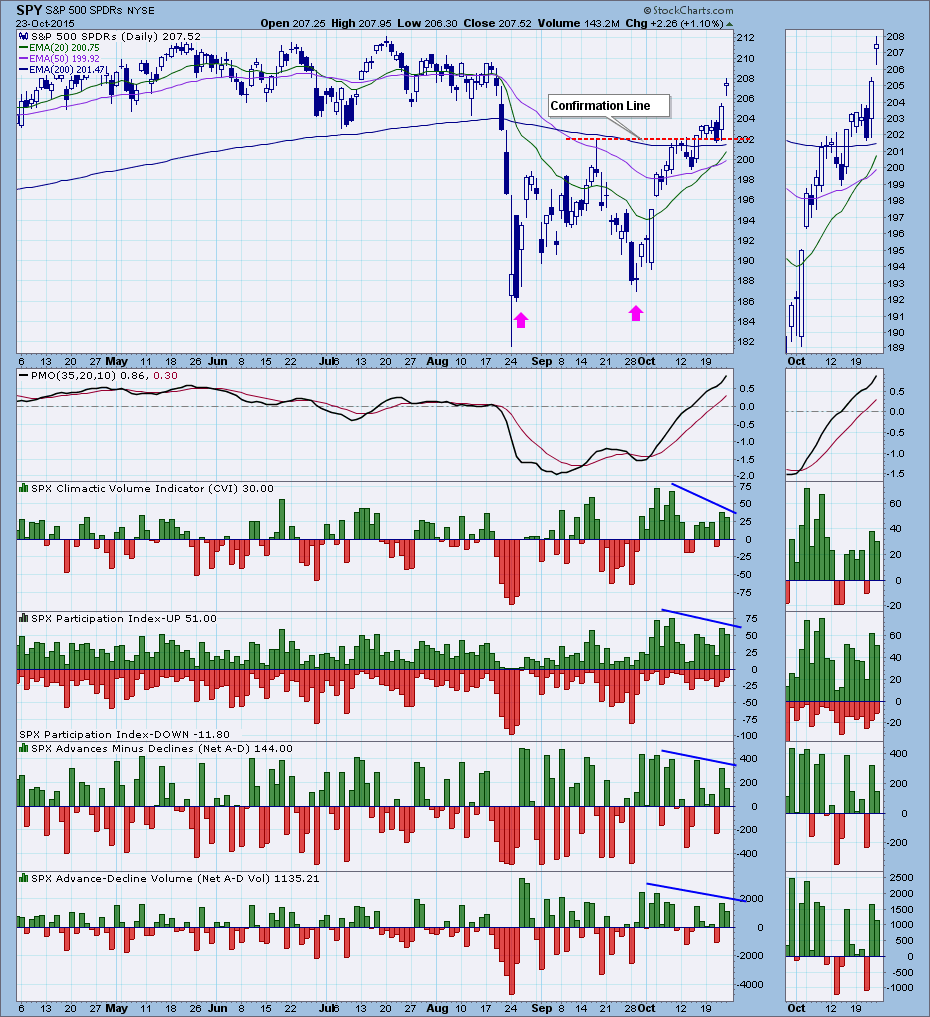 ---
On the chart above the green bars, which represent positive internal forces, are contracting as price moves higher. I don't consider this to be especially severe, but it indicates that the smaller-cap stocks in the S&P 500 Index are not participating in the rally as much as the larger-cap stocks are, and this is less than ideal.
Last week I used the following chart as an example of how strong the market was because price was moving higher while internal indicators corrected. This week I notice that the indicators have bottomed, but higher prices have failed to generate comparable movement in the indicators, which I must now consider to be weakness.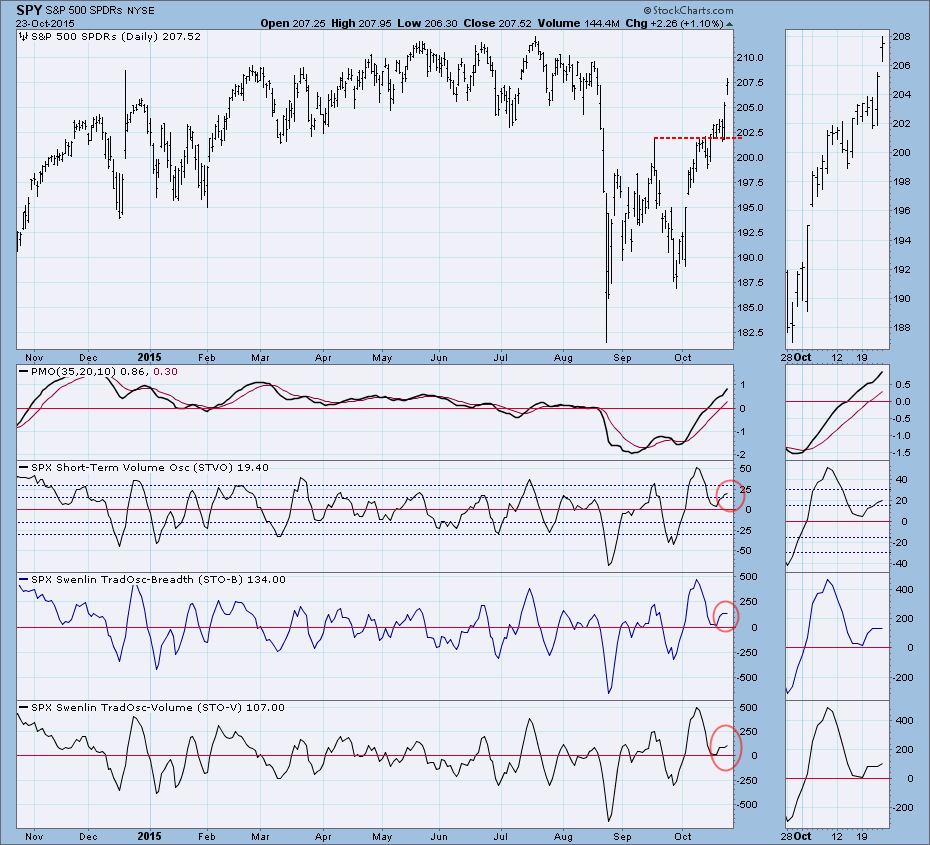 Intermediate-term indicators are becoming overbought, and the ITBM and ITVM have decelerated significantly in the process of twice attempting to top.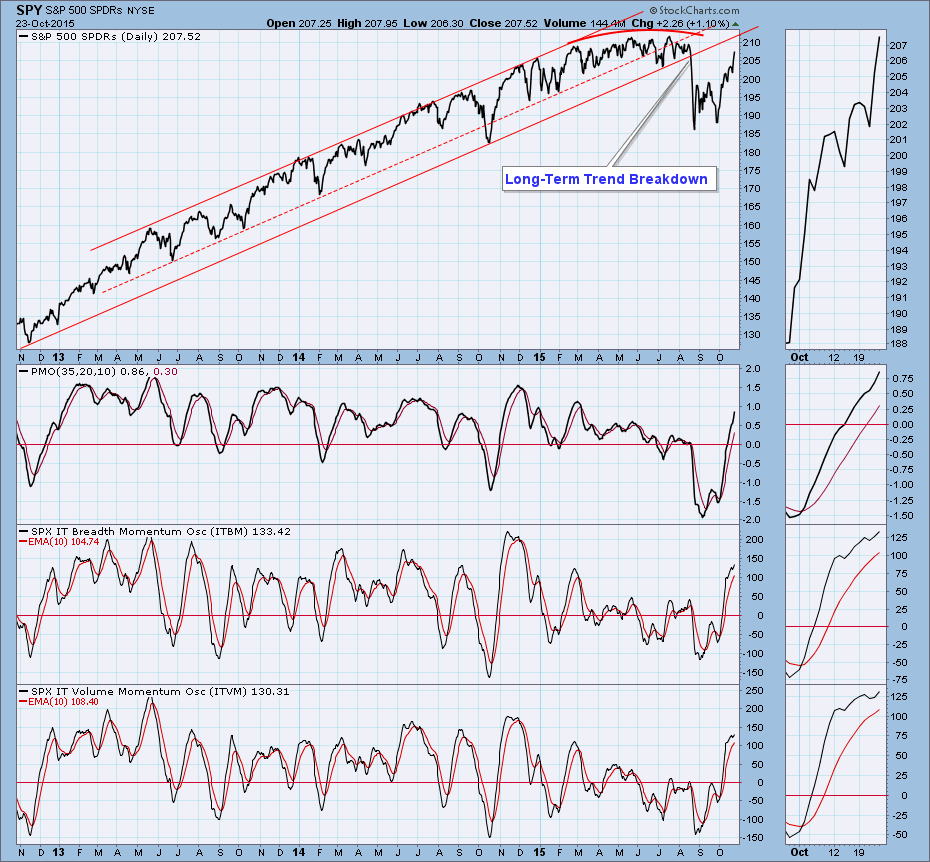 CONCLUSION: Because the 50EMA is still below the 200EMA, I must consider the long-term condition of the market to be bearish, but recently it has not been acting in accordance with that label. Nevertheless, short-term indicators show fading strength along with overbought intermediate-term indicators. It would not be unreasonable to expect a rally pause or a pullback.
---
Technical analysis is a windsock, not a crystal ball.