During last Friday's webinar, I attempted to answer the "$64 Million Dollar Question" (For old-timers like me who know it was the $64,000 Question, I chose to use poetic license because $64,000 sounds lame by today's standards!) that readers and viewers have inundated me with. I imagine you know the question, although the title clearly gives it away. "Is a new Bull Market upon us?" Here are four conditions that should be met, and yes, some have been met!
---
---
1. EMAs should be in a bullish configuration, specifically the 50-EMA above the 200-EMA
Basically, the large cap and most small cap indexes should be on a Long-Term Trend Model (LTTM) BUY signal. A Long-Term BUY signal is when the 50-EMA crosses above the 200-EMA. Here are a few samples and based on my look at the charts, IWM (Russell 2000 ETF) hasn't joined in but the major indexes have. This condition is fulfilled but will be further confirmed if IWM makes its 50/200-EMA crossover. Do note, the last time we got LTTM BUY signals, they didn't result in a new bull market breakout which is why we need to look at the other three signs.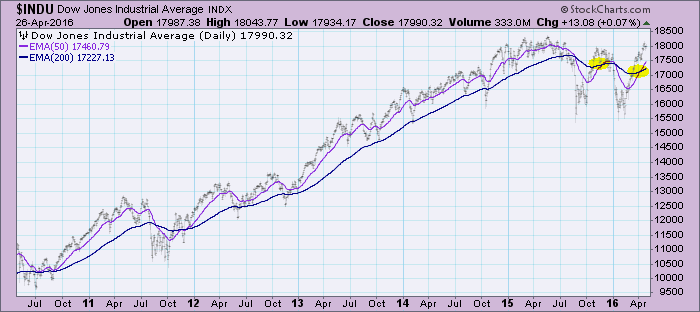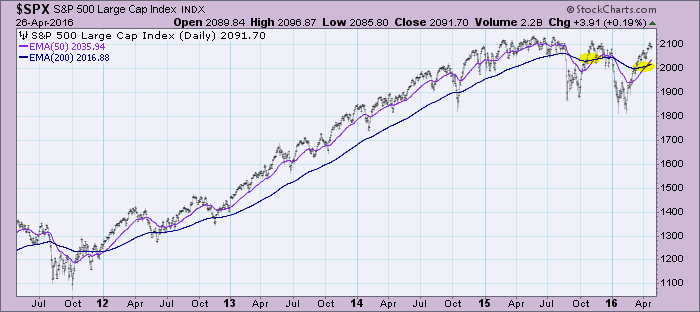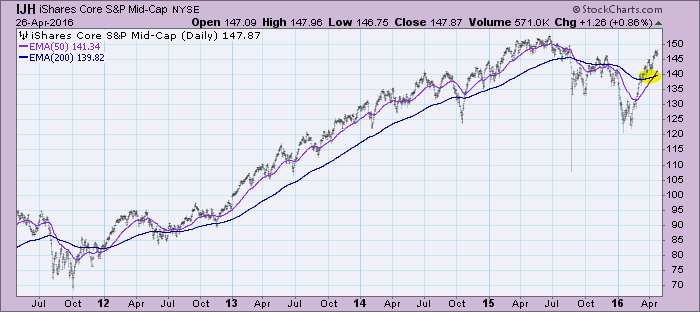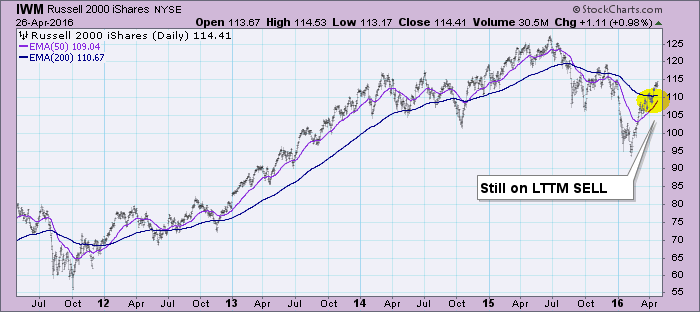 2. Everyone Needs to Participate
All of the indexes have enjoyed the recent rally, but some haven't made important breakouts and others have been stopped at secondary areas of resistance rather than at all-time highs like the Dow. The most important participant would be the Nasdaq 100 and it is not participating. This important index needs to be reinvigorated. Note the comparison between the Dow's steep rally vs. the NDX's paltry, and less than exciting move during that same period.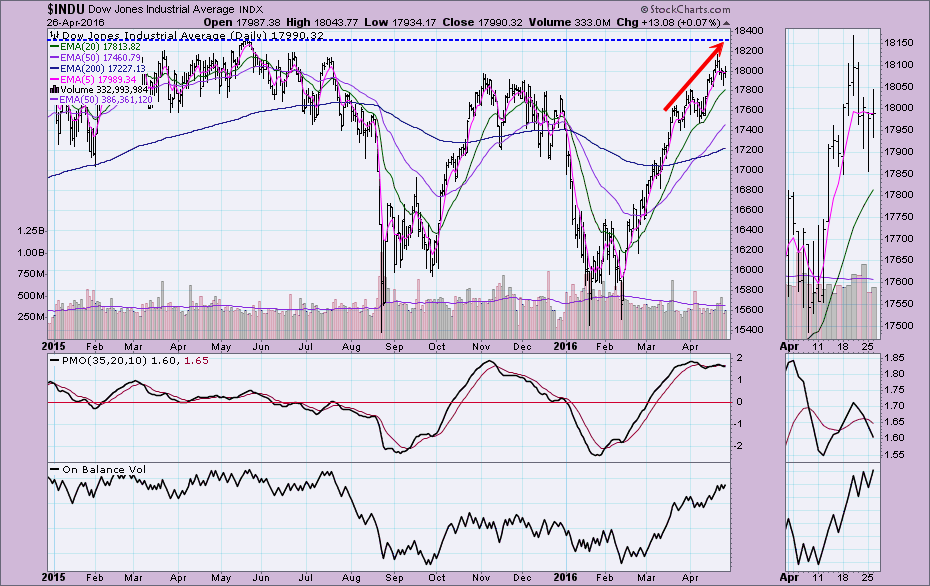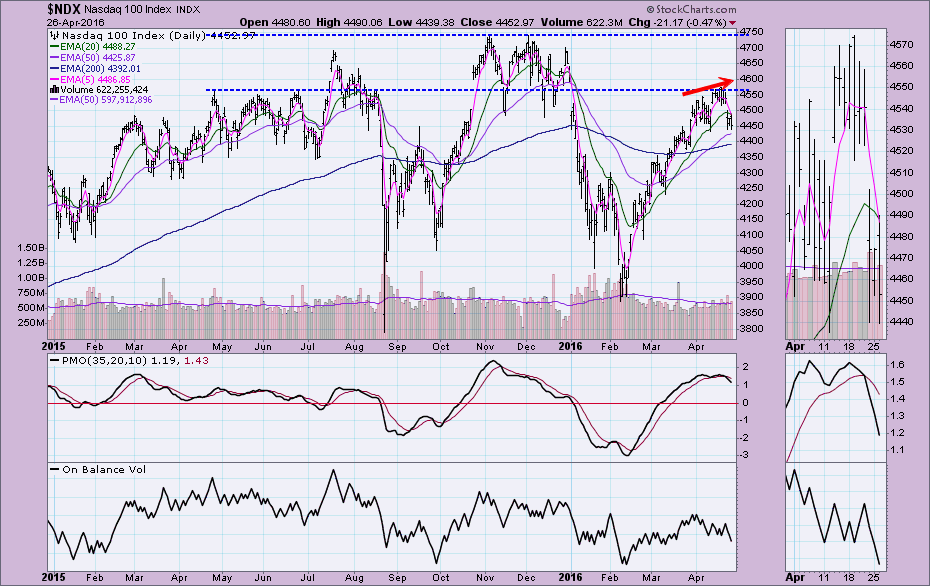 3. Monthly Price Momentum Oscillators (PMOs) Need to Turn Up or Better Yet, Generate LT PMO BUY Signals
You can see on the sample charts below, that the monthly PMOs are still in decline on large caps (DP Scoreboards LT PMO Signals are on SELL Signals) as well as the S&P 400 and IWM (Russell 2000 ETF). On the SPX monthly chart, I've circled important PMO crossovers. You can see that these monthly PMO crossover signals are extremely accurate. (**These charts will not be final until Friday)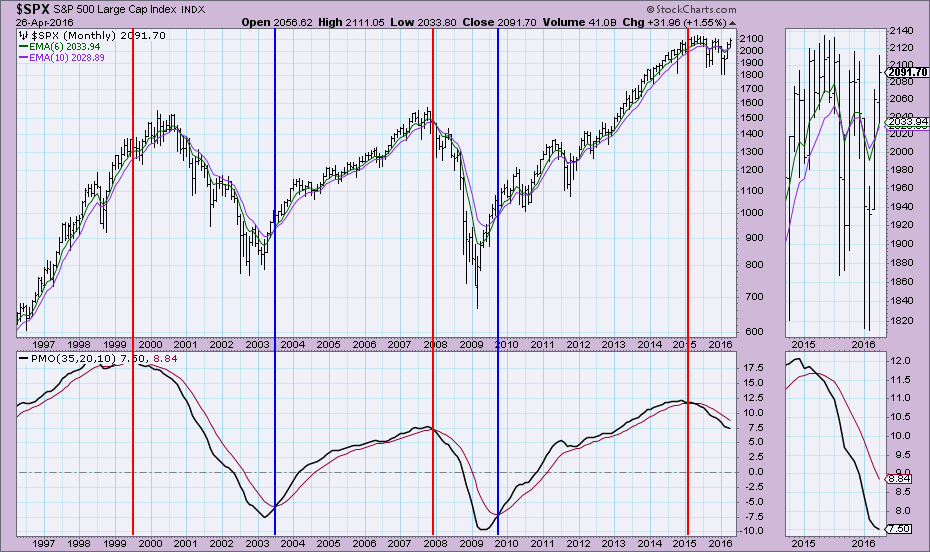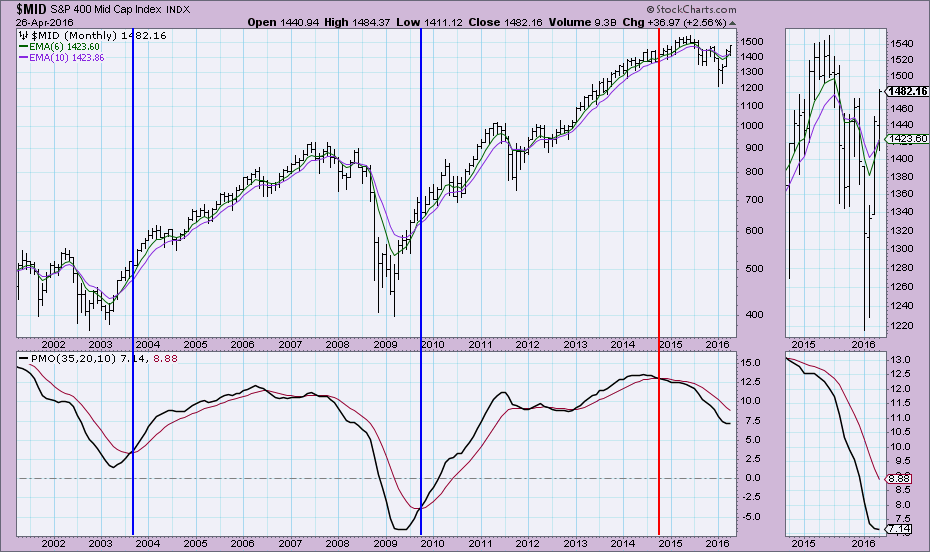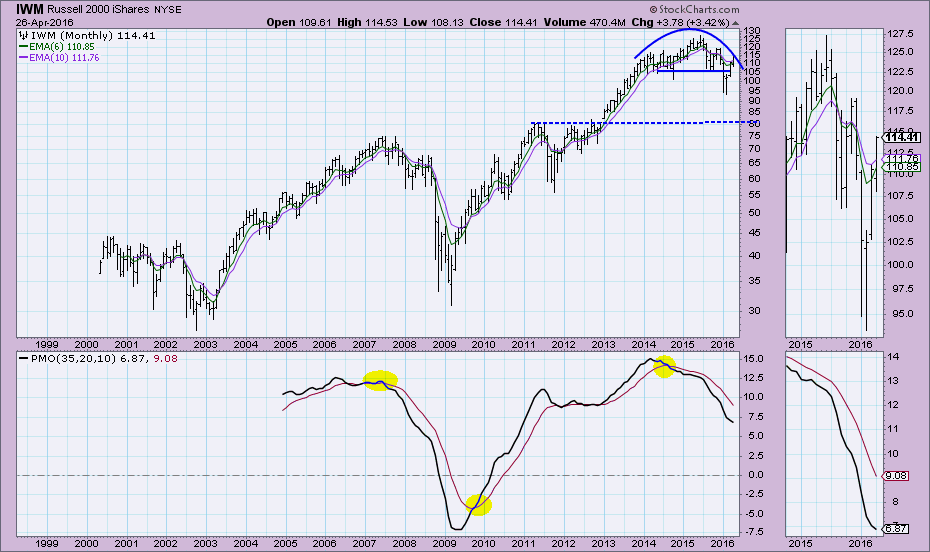 4. Sentiment Should be Extremely Bearish
I've included two charts that sum up current sentiment. Remember that sentiment is contrarian, so you want to see plenty of bears and much fewer bulls in order to consider a new bull market. This is where we have a major problem.
First is the AAII poll. Note on the American Association of Individual Investors (AAII) chart, the bull/bear ratio has been sitting around 1.5. That means there are more bulls than bears which is actually bearish for the market.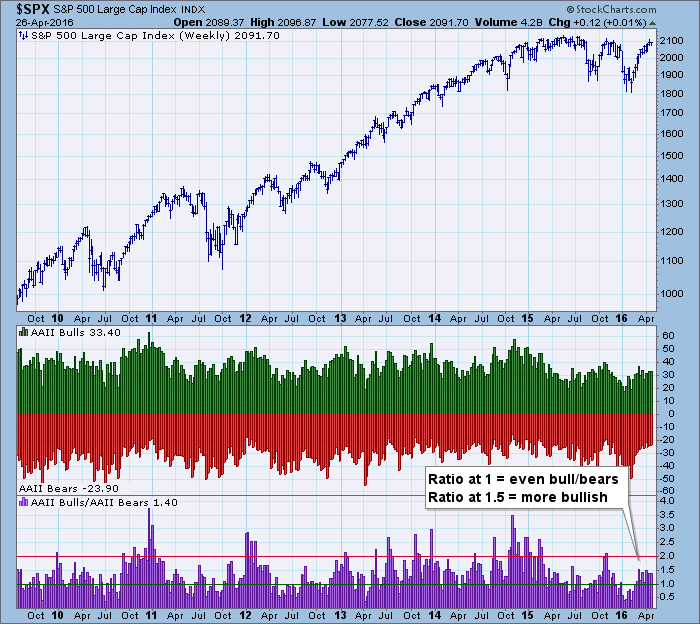 The Rydex Assets Analysis chart is also quite revealing and very bearish. Rydex Assets ratios are very helpful in that they measure actual assets within the bear sectors vs. bull sectors. This isn't a poll, this is putting your money where your mouth is as far as sentiment. Notice more money is leaving bear funds and money is moving into bull funds. This is very bearish and far from bullish.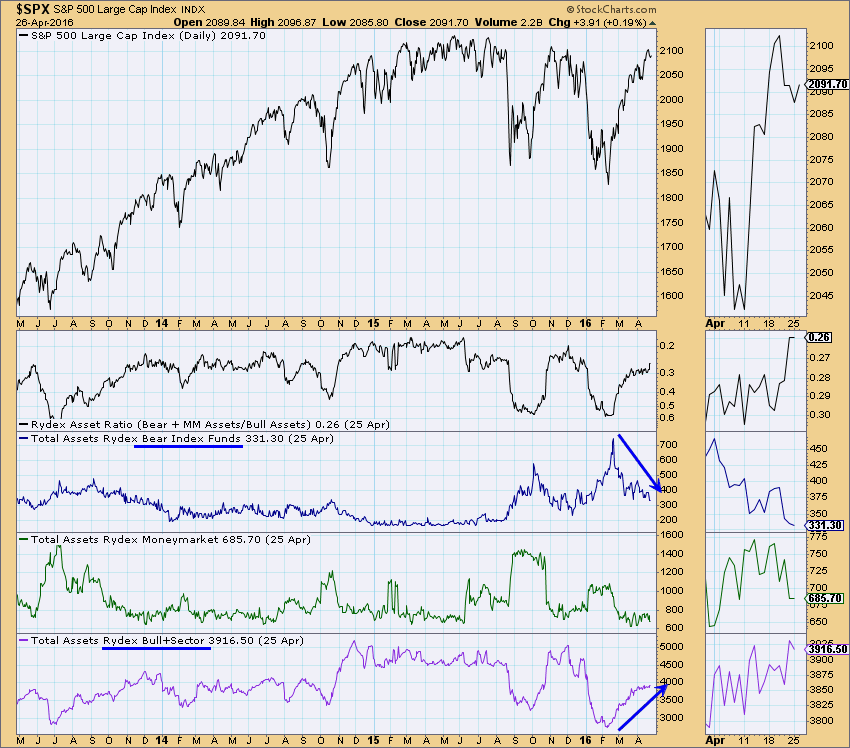 Conclusion: These are four conditions that should be fulfilled prior to the beginning of a new bull market leg. While some of these conditions have been met, not all have. The three sticking points I have are the NDX not participating fully, monthly PMOs are still falling and positive sentiment is far too bearish.
---
Come check out the DecisionPoint Report with Erin Heim on Wednesdays and Fridays at 7:00p EST, a fast-paced 30-minute review of the current markets mid-week and week-end. The archives and registration links are on the Homepage under "What's New".
---
Technical Analysis is a windsock, not a crystal ball.
Happy Charting!
- Erin