The Homebuilders sector (XHB) has had an interesting six months, declining -25% from the December high, then rallying +27% from the February low. Now the internals are implying that a correction is about to start.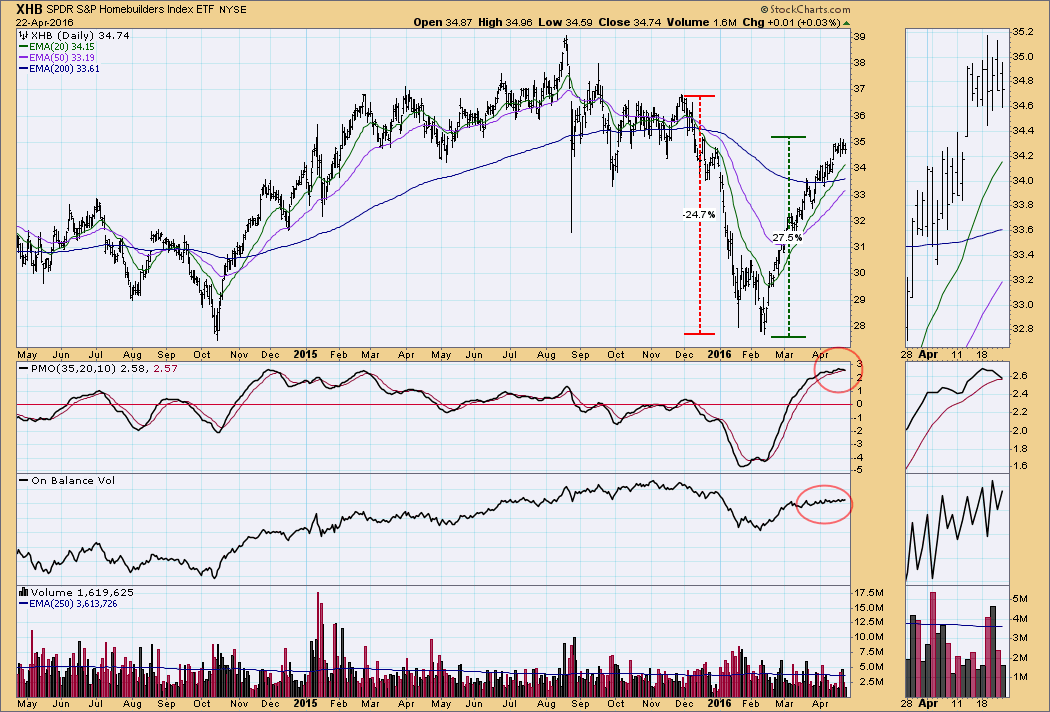 ---
First, the PMO has topped in very overbought territory, and it is about the cross down through its signal line. In fact, the downside crossover will probably take place on Monday, unless price makes a strong up move.
Another problem is that On-Balance Volume (OBV) has made a rather thin advance compared to the large price advance during the same period. This is a complaint I have had regarding the general market -- robust price advances not supported by equally robust volume.
We note that the 50EMA is still below the 200EMA, which means that XHB is still in a bear market, but the gap between them is closing rapidly. A correction below the 50EMA would abort a positive crossover.
CONCLUSION: The overbought condition of XHB and the probable PMO downside crossover are strong evidence that XHB is likely to enter a correction very soon.
---
Technical analysis is a windsock, not a crystal ball.