Gold has been on an Intermediate-Term Trend Model (ITTM) BUY signal since January 25, 2016. The longer-term outlook is still positive, but there are signs that a price correction may be imminent. First, a rising wedge pattern has formed, and the technical expectation is that it will resolve downward. Reinforcing this outlook is the PMO negative divergence -- lower PMO top compared to the higher May price top. Also, the PMO has crossed down through its signal line.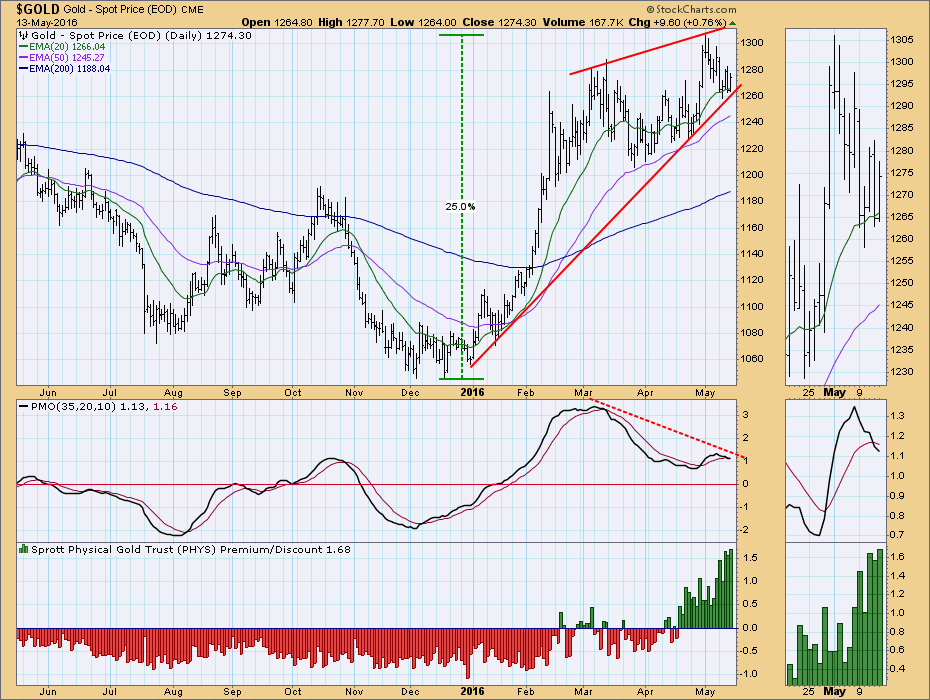 ---
Another possible problem is that investors have become persistently bullish on gold, as evidenced by the fact that Sprott Physical Gold Trust (PHYS) has been selling at a premium* for about a month. I call it a "possible" problem because it is normal for a premium to persist during a bull market. To put it into perspective though, we can see on the chart below that the current premium is about three times greater than the premium associated with rallies in 2014 and 2015, indicating that current bullishness may have gotten a bit excessive.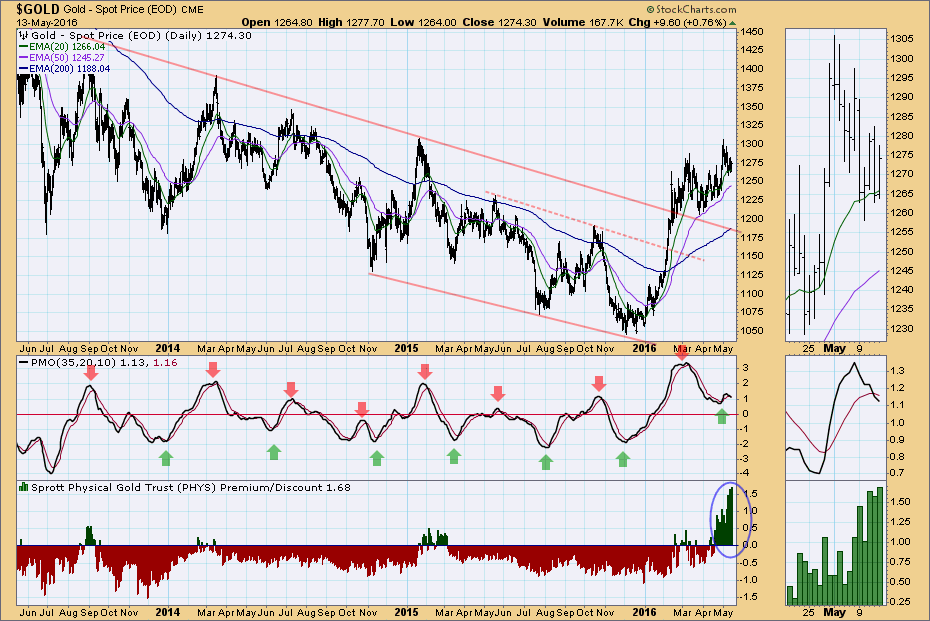 As for a downside target for the correction, the declining tops line above seems like a reasonable level of support, which would be about 1180.
While a pullback seems likely, I am still bullish long term because we can see on the daily chart above that the daily 50EMA is above the 200EMA, a long-term BUY signal, and the monthly PMO (below) has bottomed at an historically oversold level and has crossed above its signal line.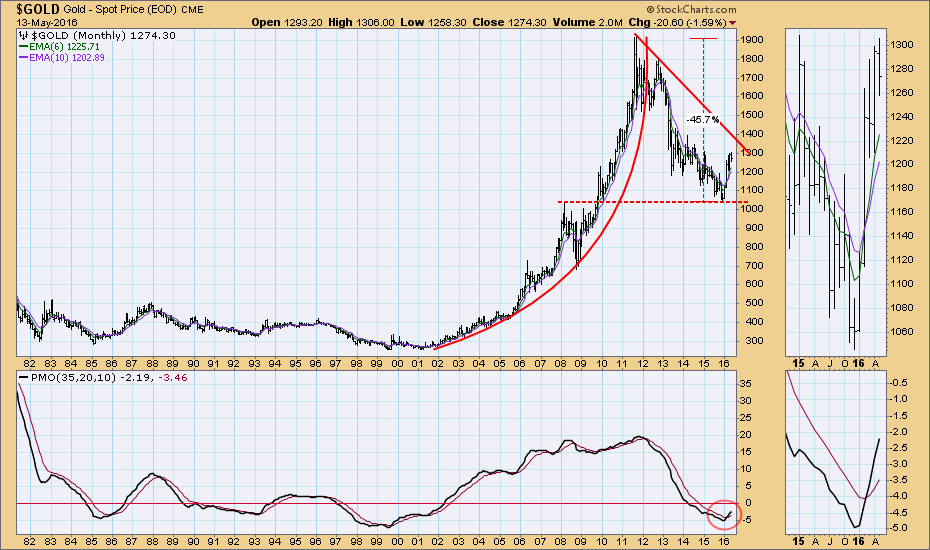 CONCLUSION: Gold is in a bull market, and both intermediate- and long-term Trend Models are on BUY signals; however, there is evidence that a price correction may be starting. A logical downside target is about 1180, but that is just an initial assumption and not set in cement.
* PHYS is a closed-end fund (ETF) that owns physical gold. Closed-end funds trade like stocks, and the price can trade higher or lower than the fund's net asset value. The resulting premium or discount gives us a measure of investor sentiment.
---
Technical analysis is a windsock, not a crystal ball.