Since the monthly PMO topped in December 2014, then crossed down through its signal line in early 2015, I have been looking for a bear market to begin. There were two promising price tops in 2015, but the subsequent declines petered out at about -14% and established the lower limit of a trading range. Now, price has broken above the top of the range, and I'm wondering if that consolidation was a substitute my bear market?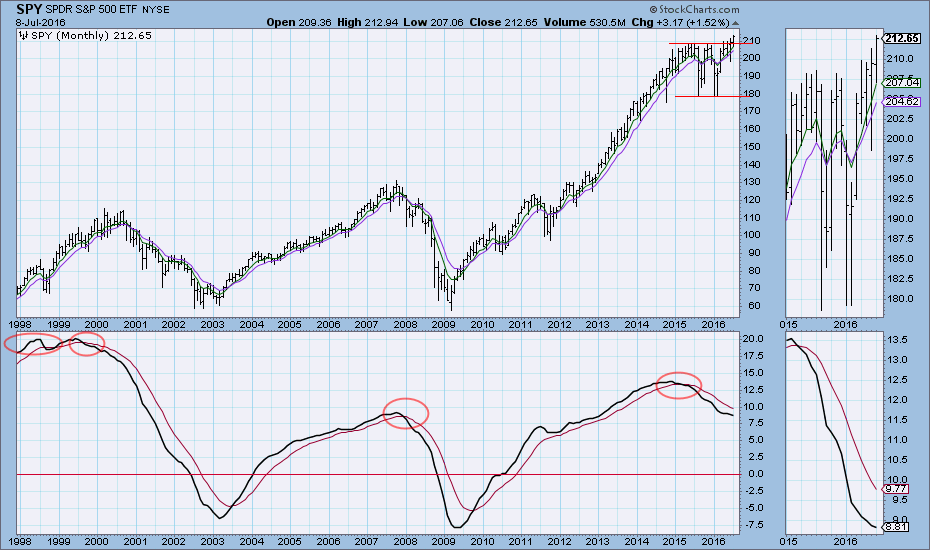 ---
Let's remember the the monthly PMO is not final until the end of the month, but it has slowed its decline and could turn up by then, if the advance continues. And the breakout has not yet reached +3% above the top of the range, so it is not yet decisive. Nevertheless, it is not too soon to take notice of signs that bear market expectations may not be realized.
The weekly PMO below is more responsive to price movement, and we can see that it is now bullish, rising above its signal line. Weekly (and monthly) moving averages are bullishly configured (fast above slow).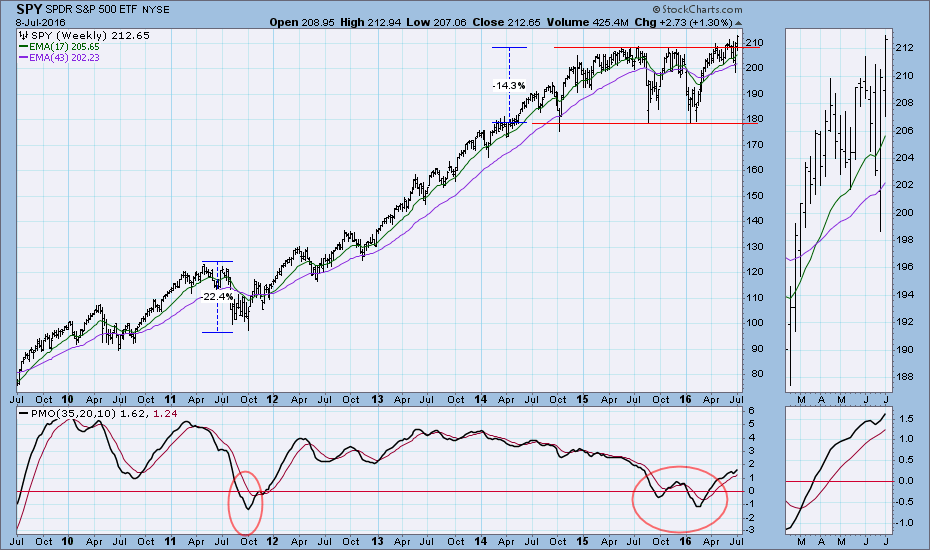 With the recent price breakout we can say that a new leg of the bull market probably began as price began rising out of the lows earlier this year. Or we could say that the 2015-16 consolidation was a substitute for the bear market (to which we were entitled after a four-year advance off the 2011 lows), and that, in effect, a new bull market has begun. In any case, this bullish action confirms the DecisionPoint Trend Model, which has been on a BUY signal since March 7, 2016.
---
Technical analysis is a windsock, not a crystal ball.