VIPS is an online shopping site for the Chinese market. Bottom left to top right is the simplest way to describe the chart action.
What makes the story more compelling is the recent price action. This stock has closed higher almost every month. After having a $70 week (!) which coincided with the Nasdaq markets most recent top, Vipshop went into a sideways trading range. The stock is almost back to its early March highs, and the Nasdaq Composite shown in the bottom price plot is 5% off the highs. Last week, VIPS made its highest close since the sideways trading range started.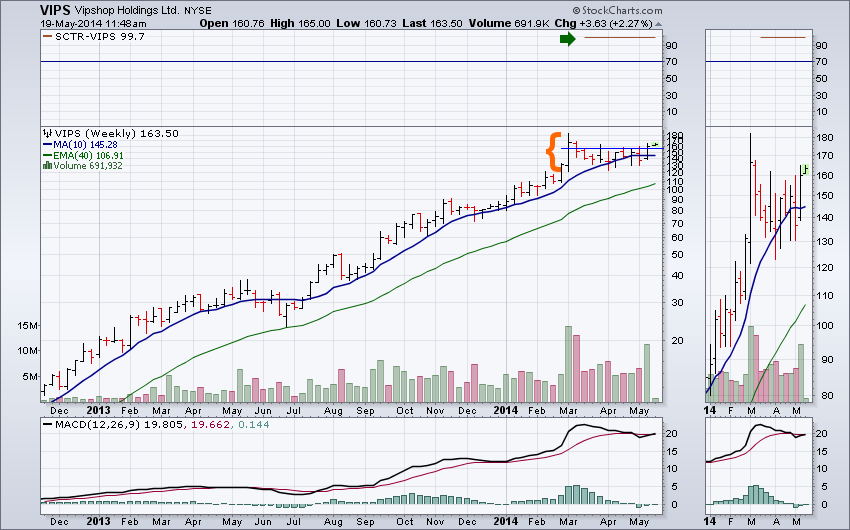 Notice the SCTR at the very top of the chart is pinned at 99.7% reflecting that it is behaving better than 99.7% of the stocks in the group as we come off the recent lows. The SCTR ranks a stock based solely on price behavior. The stock is up 30% from its lows in early April. Where would you buy it? Recently we expanded the number of stocks with an SCTR ranking. So the SCTR started in March because we just expanded the group. If you are hunting to find strong stocks as we come off the lows, the SCTR can be very helpful.

Good trading,
Greg Schnell, CMT