J C Penney (JCP) is a crazy chart that was decimated by a dramatic change in marketing strategy. Recently, a new management team was put in place to revive the brand. Here is a view of the chart and what makes it particularly compelling to watch.
I particularly like the SCTR ranking. When it rises up, tests above 70, falls back and then rises up again, it is usually a pretty bullish picture. We can see the MACD is back above zero for the first time in 2 years.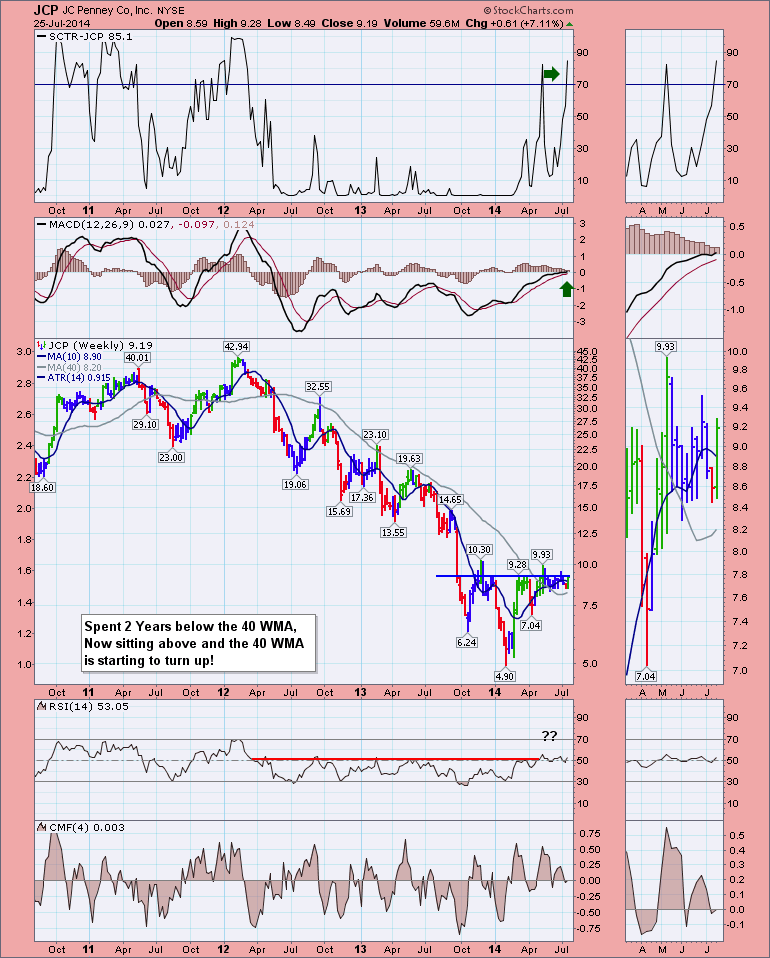 The price action looks like institutional size buyers are just absorbing stock at this level. While Dillards (DDS) and Nordstrom (JWN) still look strong, Macy's (M) seems to be losing the love of investors that it has enjoyed since JC Penneys downfall started.
Tis' the season for the broad line retailers to start to pick up. We might enjoy shopping at JCP if it can break to the upside out of this accumulation pattern. At this point it still needs to break out, but I think it might have to go on my Christmas in July list!
Good trading,
Greg Schnell, CMT