The chart of Corn (CORN) has been moving sideways for a month. We have been watching corn closely. On the big downward intraday reversal today, CORN held the gap on the open.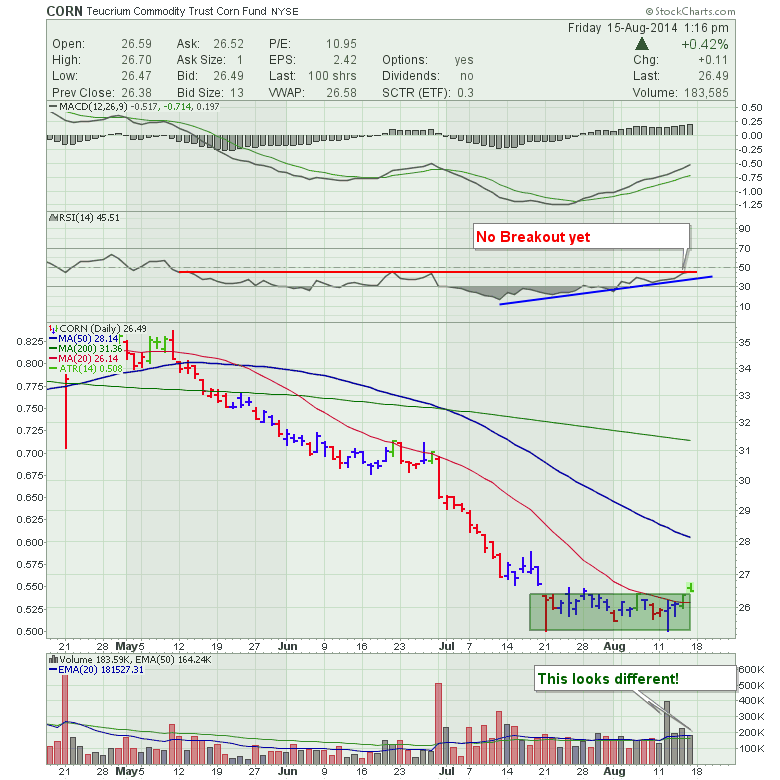 The RSI has not broken out yet and this is bottom fishing. But the volume trend looks different this week than it has for four months.
Plan your trade, complete with stops. This could be a wild ride on a harvester.
Good trading,
Greg Schnell, CMT