With all the red on the board today, I couldn't help but notice the strength of the Brazil based stocks as a follow on from their election.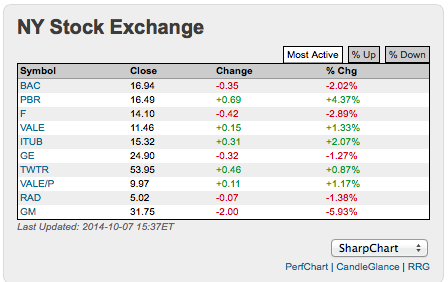 The only stock in the most active list that was not based in Brazil was Twitter..Who knew 140 characters could make you one of the most active stocks on the stock market today? Back to Brazil.
Petrobras (PBR), Vale (VALE), and Itau UniBanco (ITUB) really bounced yesterday and continued to add today. This looks very election result oriented and could quickly swing the other way as there is going to be another election on October 26th. Investors looking for foreign stocks to allocate into their portfolios may find some big gains or losses before month end. However, it is clear that there is a lot of interest in these stocks as they have rallied in the face of a weak day on Monday and a big down day Tuesday for the US markets. It might be a good group to bookmark for the days following the October 26th election.
This chart of the Brazilian Stock Index ($BVSP) highlights the size of the Monday jump. It will update Tuesday's action later today, after the close.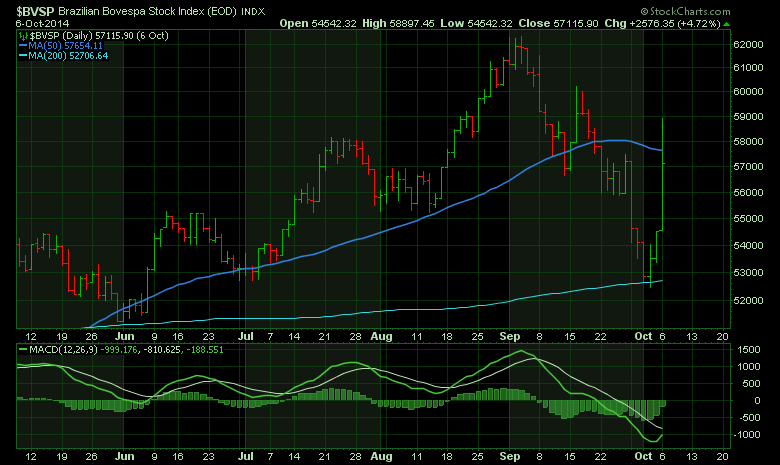 Good trading,
Greg Schnell, CMT