L Brands (LB) has been trying to break through previous highs over the last month. After chopping around it finally broke out conclusively yesterday and continued the acceleration today. There are just so many comments to make for a company with brands of La Senza and Victoria Secret. We'll let you laugh about those on your own.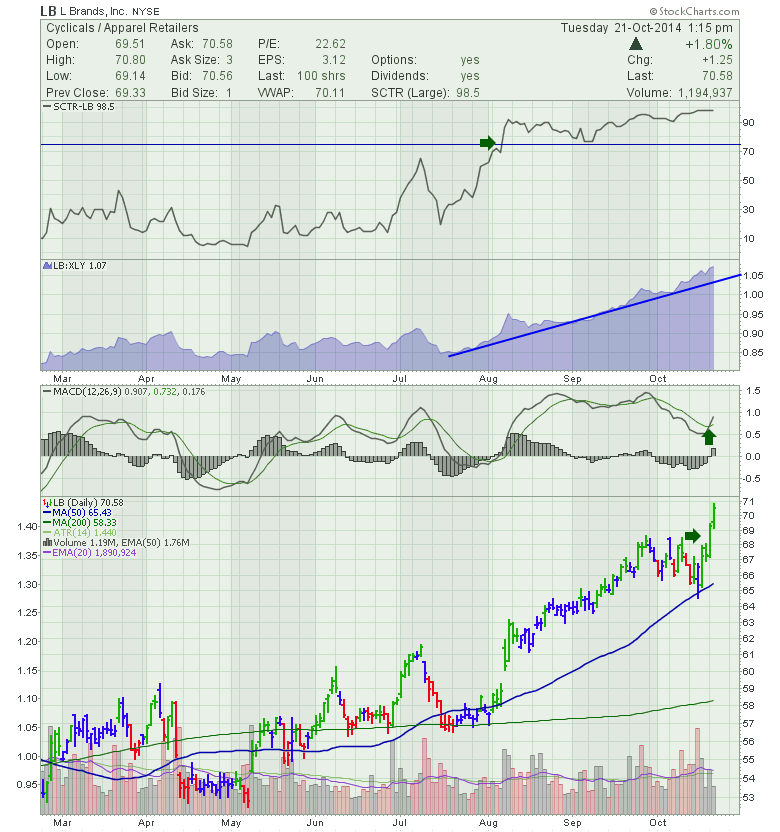 ---
Some of the consumer discretionary stocks are starting to break out heading into the gift season. This one was highlighted in the webinar last week. There will be a webinar on Friday at 4:30 EST. In a market where so many things are below the 200 DMA, how do you find winners? I like the SCTR ranking tool found on the home page. This stock has a ranking better than 98% of the large cap stocks! Where is the ranking tool?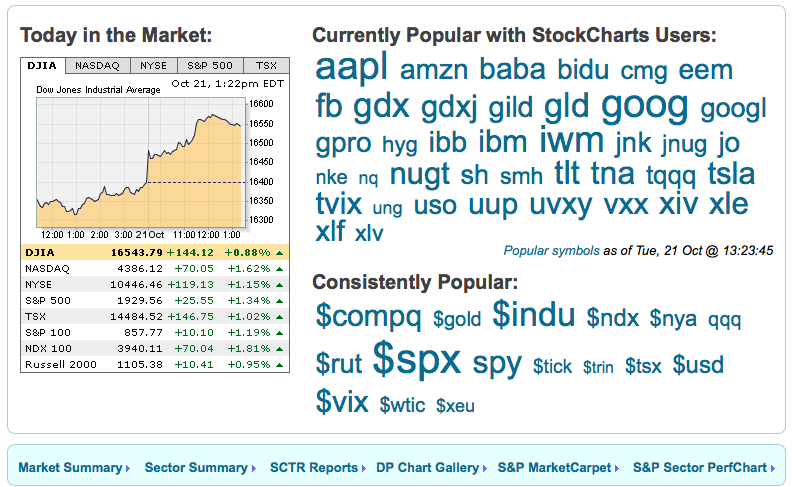 You can see it on the bottom line of this home page picture above. (SCTR REPORTS)
For attending the next "Market Roundup Webinar on October 24th, 201., Please click here to register. Last week we covered how to use SCTR's. You can listen to that recording here. October 16, 2014 Webinar.
Good trading,
Greg Schnell, CMT