Here is a great looking industry group based on the RRG Charts. The Utility Sector has started to accelerate and this industry group looks great.
I have deleted the lines on the other charts that are not that strong by removing the check marks on the list below. This chart has three things going for it.
The stocks are accelerating in unison
There is clear acceleration in the tails. They are very long which means they are moving quickly in price.
They all have a very positive direction. Both up for momentum and to the right for improving outperformance of the $SPX.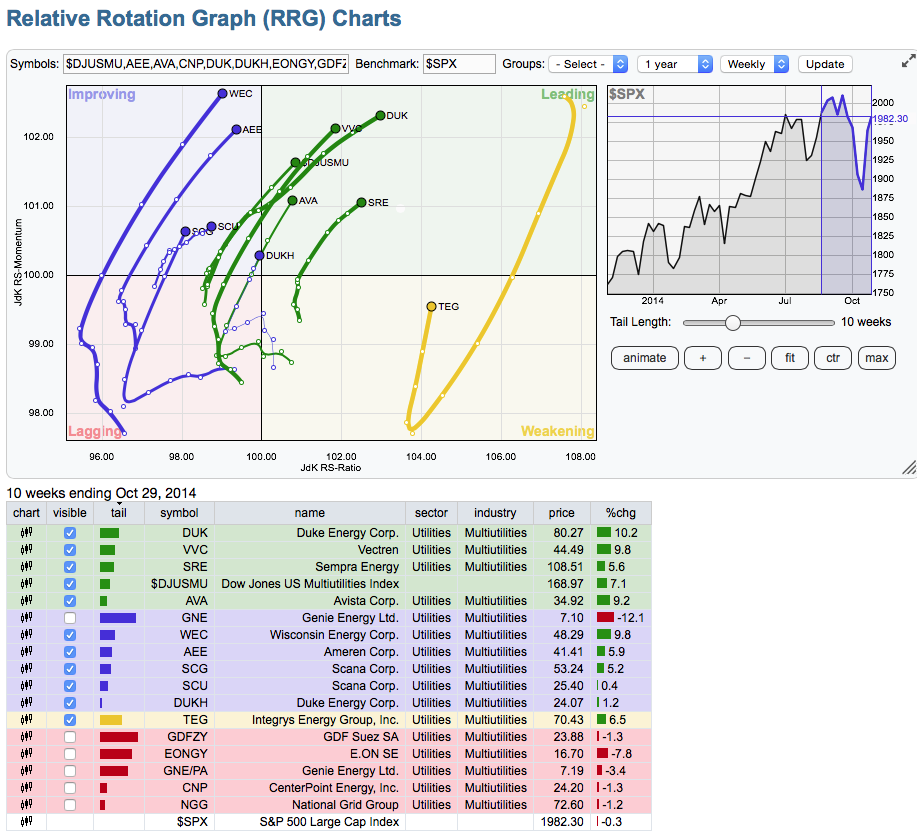 TEG has been very positive, has settled back and looks to be turning to reenter the positive momentum and relative outperformance.
Good trading,
Greg Schnell, CMT