Gold ($GOLD) is painting a bullish candle today and surging back above the recent gap down. We have had $20 rallies before, but the exhaustion in this particular move seems complete. Who could possibly want to own gold after the beating? That washed out sentiment might be the single most bullish signal. Is it a tradable rally? Probably. Will this mark the final low in $GOLD? That would be a stretch with the US Dollar ($USD) going vertical. For traders it's attractive as the gap structure demonstrates a complete exhaustion.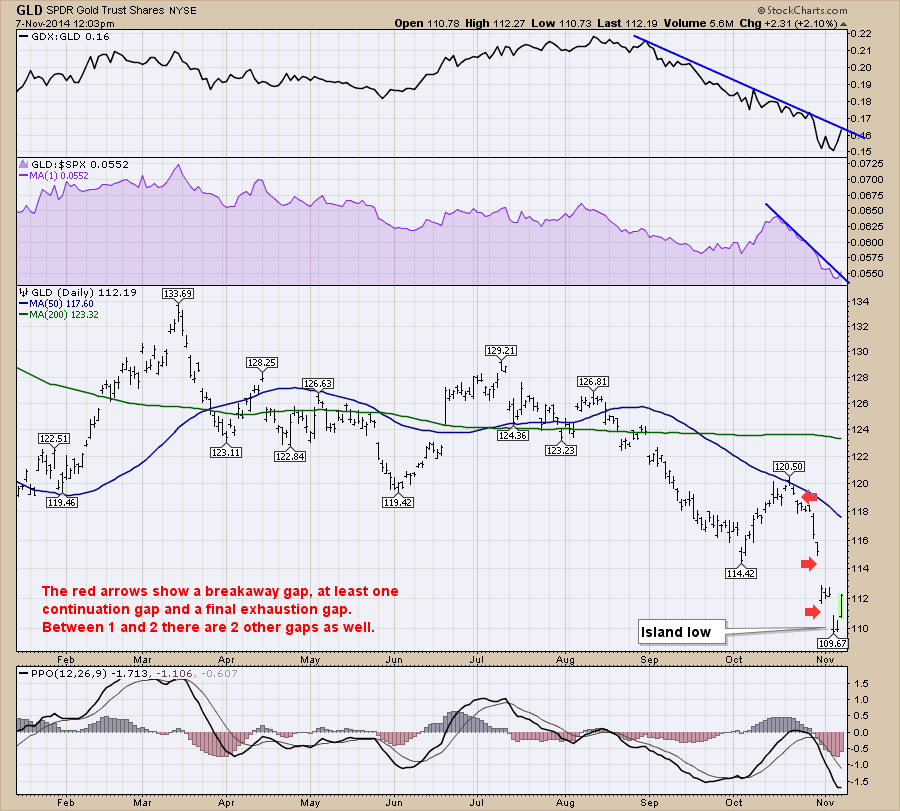 I have used the tradable ETF's to show todays's rally. Stops can be nice and tight. The breakout would be complete if the two indicators above, can get above the blue lines on the close.
I'll have another guest on the webinar next Thursday. Be sure to register early for that one but only if you can make it. That's just a tease. For attending the next "Canadian Technician" Webinar, Please click here to register.
Good trading,
Greg Schnell, CMT