After the recent pullback, the overall market has blasted higher. Over the last week, I have noticed some of the strong momentum stocks under performing the $SPX. While the $SPX is just marginally above the recent highs of September, the Utilities have absolutely launched forward. This pause by the momentum stocks but the continued ascent by the utilities seems to point to the cycle where materials and energy have topped and Utilities/ Consumer Staples start to lead.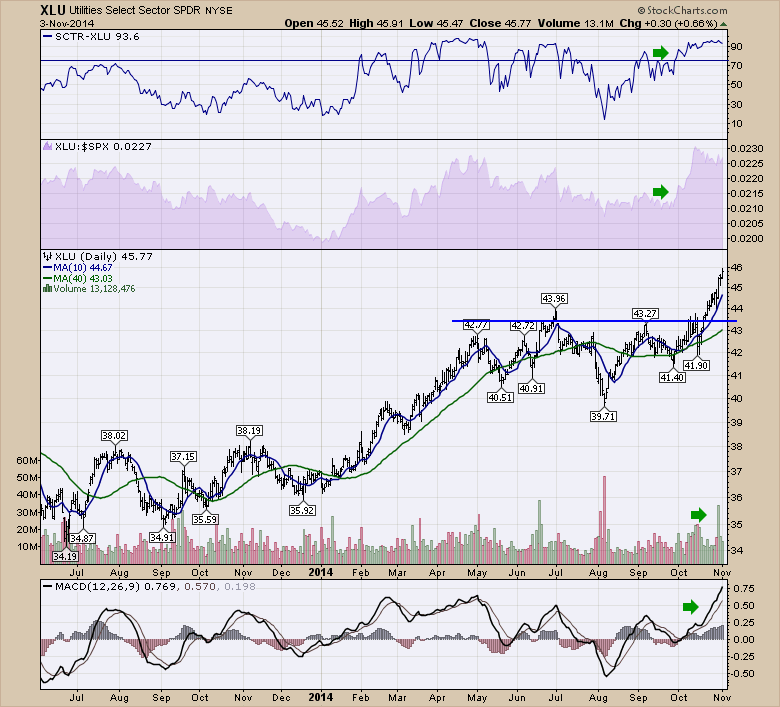 Here is the sector cycle.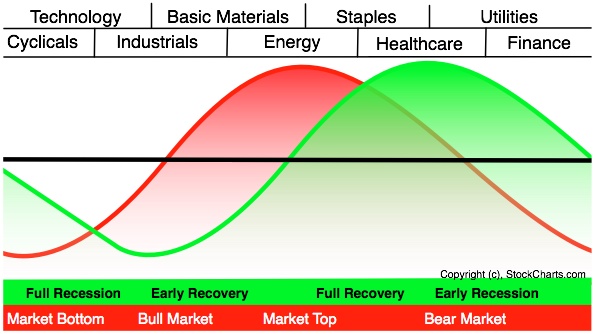 Here is a shot of the leading sectors.

There are some great performers in the Utilities right now.
Good trading,
Greg Schnell, CMT