The image below comes from a MarketCarpet for the Nasdaq 100. It is set to show the biggest changes in the StockCharts Technical Rank (SCTR). The biggest gainers have dark green boxes and the biggest losers have dark red boxes. Notice that seven green boxes come from the semiconductor group (AMAT, INTC, NVDA, LRCX, LITC, TXN and XLNX). Some basic instructions are shown below the image.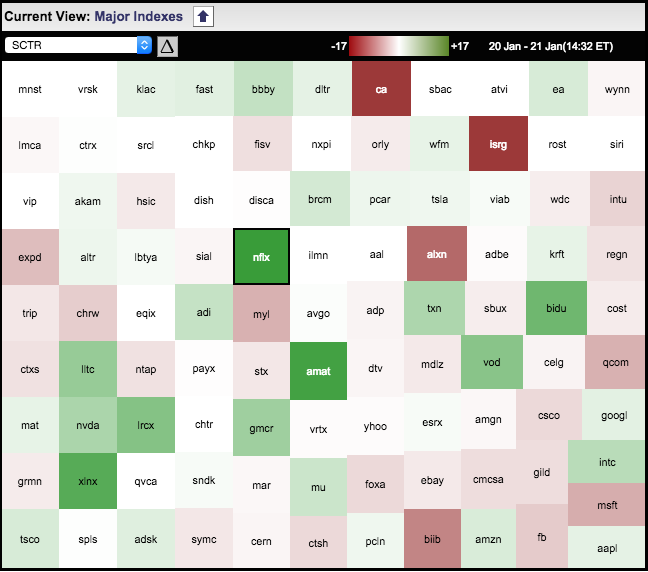 Click this image for a live chart.
Instructions for getting the SCTR Movers on the Nasdaq 100 MarketCarpet:
1. Open the major indexes market carpet.
2. Double click on the Nasdaq 100 section (upper right)
3. Hover over carpet, right click and choose "show ticker"
4. Go to drop down menu in upper left and choose SCTR.