The Real Estate industry group ($DJUSRE) has been running up in tandem with the S&P 500 ($SPX). However, since the first of the year it has started to outperform the $SPX. This past week has seen the REITs and property managers moving up.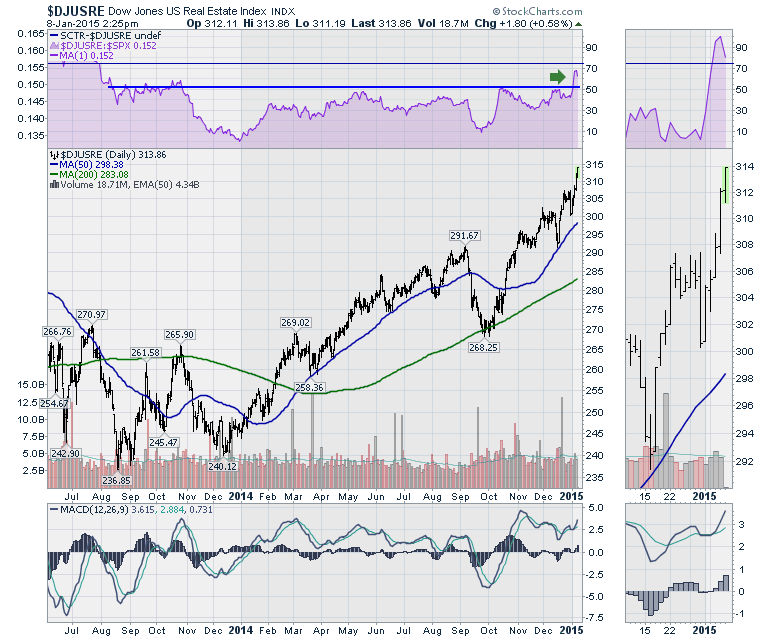 You can use the Sector Summary tool, found under the little market chart on the home page, on what I like to call the Golden line.
The nine sectors show up, click to drill into the financials, clicking on Real Estate related industry groups after that. Examples are $DJUSRL, $DJUSRN. $DJUSIO, $DJUSSR.
You can also select the dropdown box at the top to one month and then click on the % Change tab. It really demonstrates the ones rising to the top. In this case they are all REIT related.
If this is the great area of opportunity it's starting with a bang this week!
Good trading,
Greg Schnell, CMT