Mylan (MYL) is a strong chart technically and the price action this week is pretty interesting.
Mylan had a nice surge from October to November moving 30%. After building a consolidation pattern sideways, Mylan pushed up against resistance late last week. After a brief pullback, Mylan is breaking above resistance today.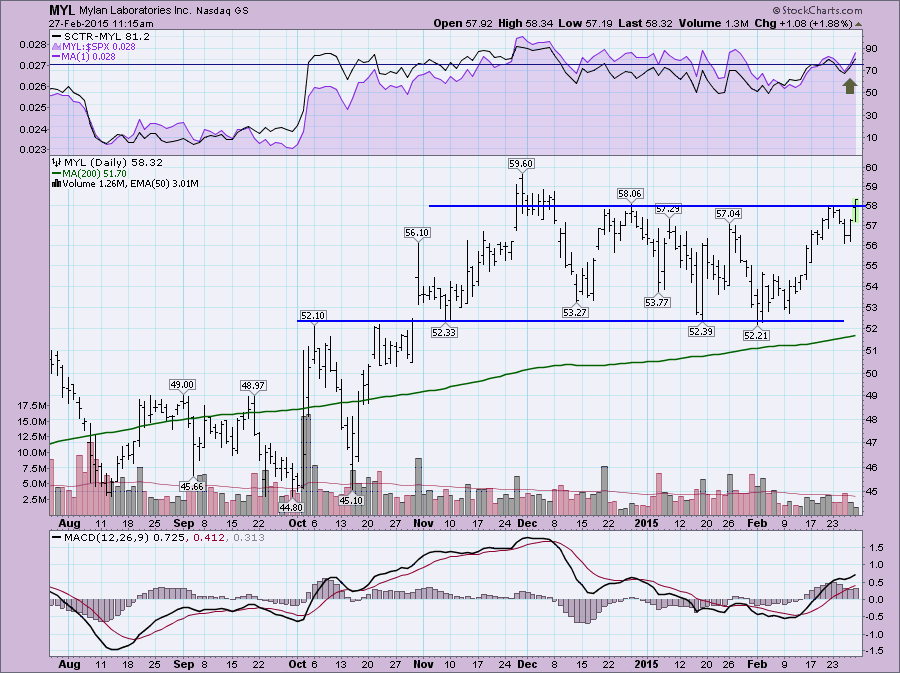 With the SCTR pushing back above 75, the stock is behaving very well and outperforming 75% of its peers. We can see the relative strength in purple has started to accelerate as well.
Good trading,
Greg Schnell, CMT