For Valentine's Day, the market shared its love by pushing the broad S&P 500 ($SPX) to new intraday highs. Germany, Australia, France, Thailand, Indonesia, Shanghai, India and The Netherlands have all made new 52 week highs in 2015.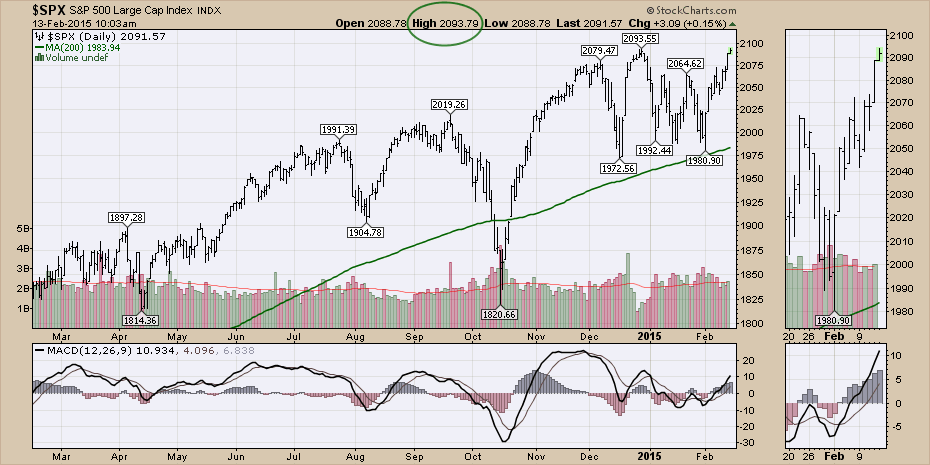 The Nasdaq Composite ($COMPQ) also made new highs earlier this week with lots of the large cap tech stories driving higher.
With the $SPX up almost 5% this looks like a sign that the new investments are rotating away from the defensive sectors into the offensive sectors. We have also broken out of the range near 2060. While we test the December 2014 top here, there seems to be lots of support for a worldwide bull market lifting off here. The US has been in one but Europe recently corrected 15% along with Australia correcting 10%. It's the worldwide improvement that is important to help the US major companies keep growing. Two weekly closes above this level would lock in the break out.
I will be writing an article on Bonds and the $USD on The Canadian Technician blog. It should be there later today. I think it will be very important for people positioned defensively. I would also encourage you to review the webinar from Thursday, February 12, 2015 where I discuss the bonds in the late portion of the webinar.
Good trading,
Greg Schnell, CMT