Yesterday on the webinar, I suggested we were at the make or break point for the change in interest rates. Today, the SCTR rankings for ETF's related to interest rates rising were all up big in a big down market. The one hidden gem in the group is the SPDR KBW Bank Index ETF (KBE). On the Relative Rotation Graph it is in the red zone but started to turn up this week. With the support of other interest rate sensitive ETF's shown in this RRG, this could be a very important turning point on interest rates.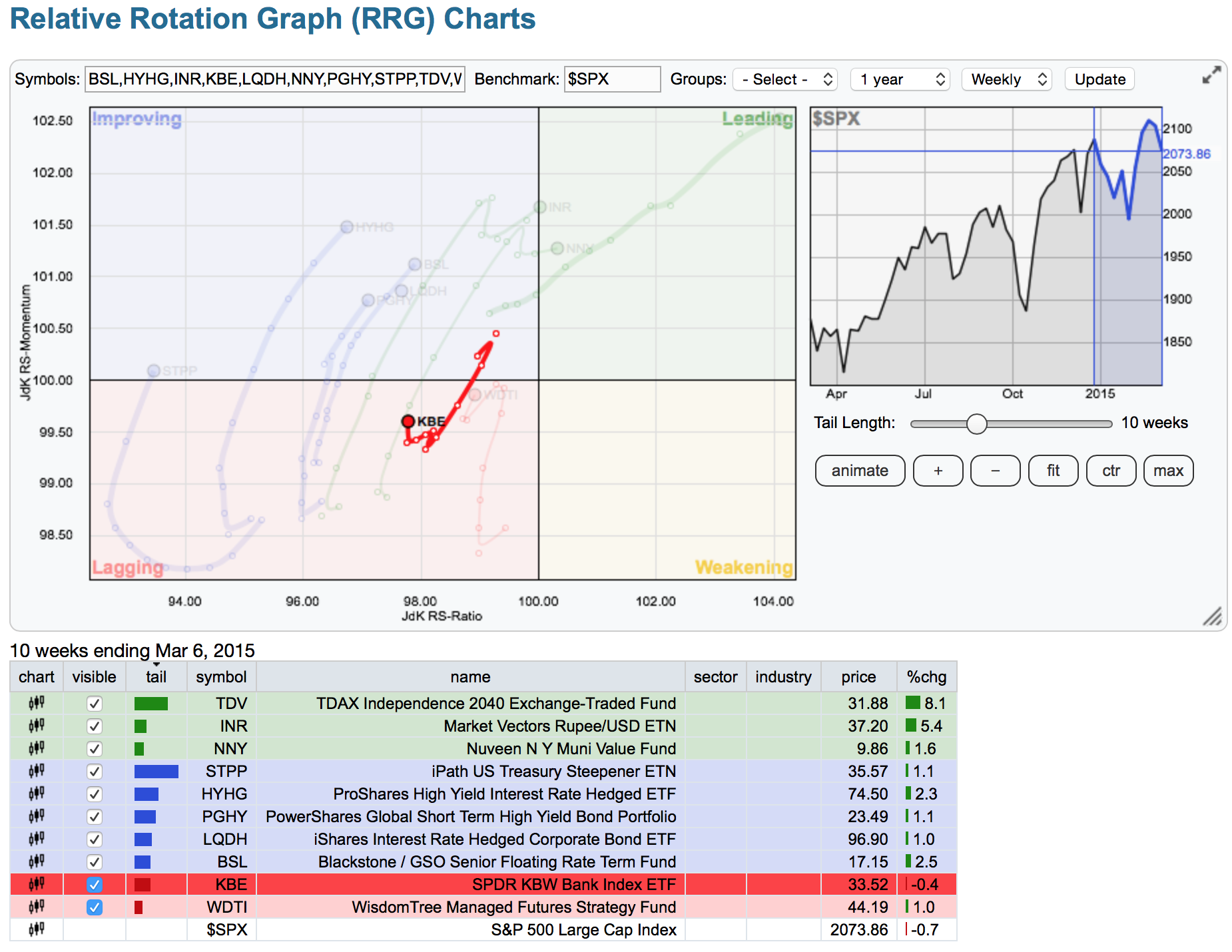 For a linkable version of this chart, please click here.
I found this using the SCTR rankings box on the home page for ETF SCTR's. Click on the Top Up tab rather than the Top 10 tab. It changes dynamically throughout the day so your results may not match mine depending on the time of day.
If this is the start of a critical turning point in interest rate policy, the banks and Lifeco's should be strong performers coming out of any near term market bottom. We'll have to watch and see over the next few weeks, but it is a critical time to start looking at these stocks. I am not suggesting to buy the financials here but it is definitely time to put them on the radar. With the Dow down 280 points or 1.54%, US Bancorp (USB) was positive $0.04 as an example. BAC was up 1.13%, MFC was up .94%.
Good trading,
Greg Schnell, CMT