Julius de Kempenaer noted the surge in Chinese stocks in his most recent RRG post and Tom Bowley noted the breakout in SouFun in a blog post on Wednesday. I will add a third China-related post to the mix by pointing out Baidu. Chinese stocks have been on a tear the last few months with the China iShares (FXI) surging over 30% since October, but Baidu (BIDU) is a noticeable laggard because it is back near its October lows. Tencent (TCEHY), a competitor, was lagging from October to December, but caught a bid the last few months and surged to new highs. As the chart below shows, BIDU may be poised to play catch-up as an island reversal formed over the last few days. Notice the gap below 206 on Monday, two trading days below 206 and then gap above 206 on Wednesday. This reversal created an island where those establishing short positions are stuck with losses. This is a short-term bullish pattern that remains in force as long as the gap holds. Longer term, the stock is still in a downtrend with resistance in the 218-220 area. Follow thru above this level is needed for a bigger breakout.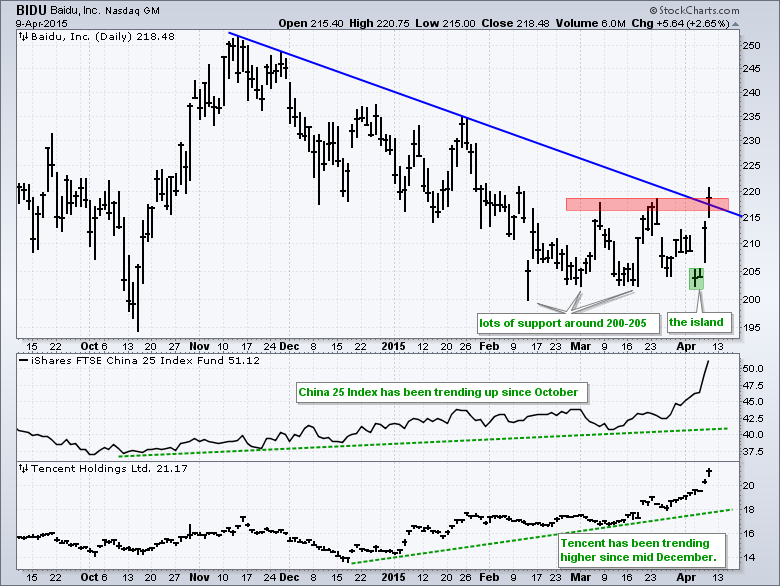 Click this image for a live chart
Click here for the RRG article. Click here for the SouFun article.