The High Yield Corporate Bonds ETF (HYG) has broken out above a 8 month consolidation. When the price is rising on a "High Yield" corporate bond fund, it is considered to be that investors are willing to accept more risk. While this is not a portfolio tool for safety, it can be a good indicator of investor appetite towards risk. This is different than an investment grade corporate bond fund like LQD.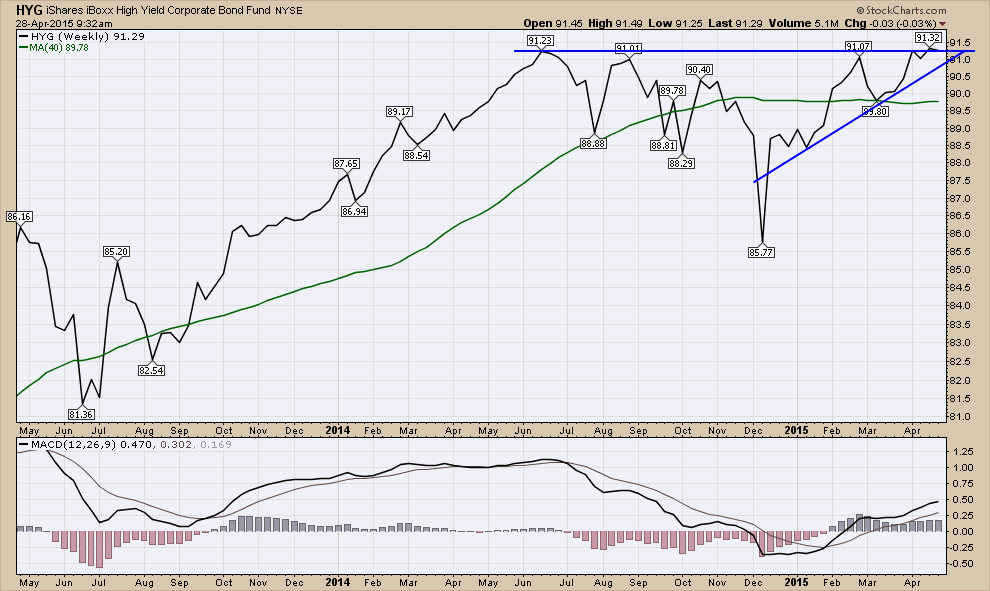 While this is climbing it is bullish. If it breaks the 5 month uptrend line this would change the technical picture to a more bearish stance. It closed last week at new highs after travelling sideways for 8 months.
A good chart to watch for a change in investor sentiment but it looks bullish here at new highs.
Good trading,
Greg Schnell, CMT