After surging to new highs in February, Salesforce.com moved into a consolidation as volatility contracted. Notice that the Bollinger Bands narrowed over the last few weeks the BandWidth moved to its lowest level since mid October. Even though a volatility contraction does not give us directional clues, the stock did hit a new high in February and the big trend is clearly up. If the bigger trend is the dominant force, then the stock has a bullish bias and the odds favor an upside breakout. A move above 70 would trigger a breakout and signal a continuation of the bigger uptrend.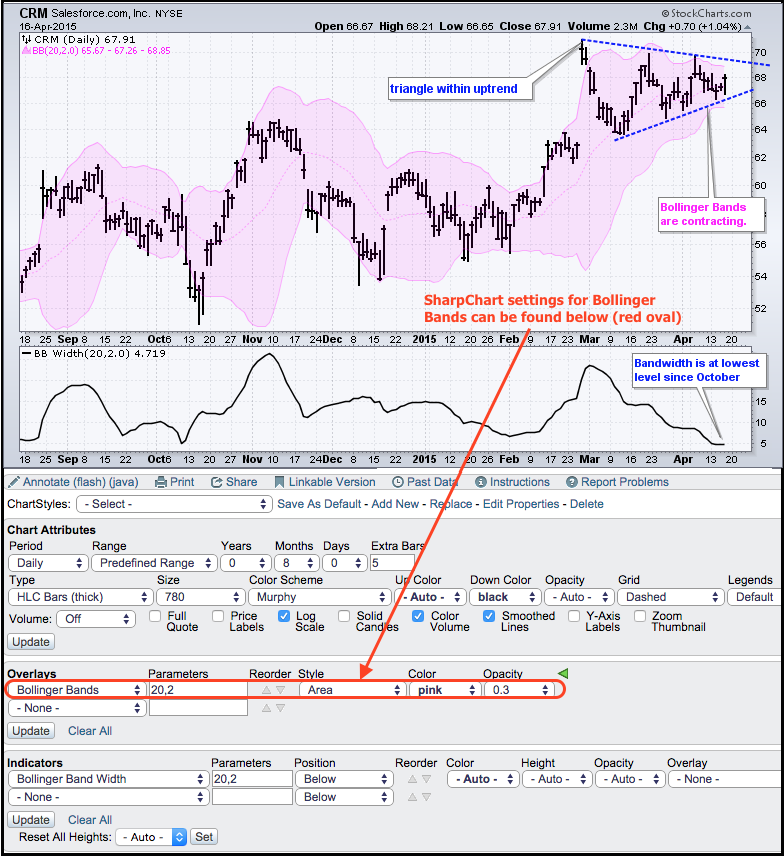 Click this image for a live chart
About the author:
Arthur Hill
, CMT, is the Chief Technical Strategist at TrendInvestorPro.com. Focusing predominantly on US equities and ETFs, his systematic approach of identifying trend, finding signals within the trend, and setting key price levels has made him an esteemed market technician. Arthur has written articles for numerous financial publications including
Barrons
and
Stocks & Commodities Magazine
. In addition to his Chartered Market Technician (CMT) designation, he holds an MBA from the Cass Business School at City University in London.
Learn More