Footwear is one of the best performing industry groups recently. The Dow Jones Footwear Index soared to new highs this week. It was the fifth best group over the last month, and fourth best over the last week. Skechers (SKX), Steve Madden (SHOO), and Crocs (CROX) all have SCTRs above 75. But the big winner as a large cap stock is Nike (NKE). It continues to leap to new highs.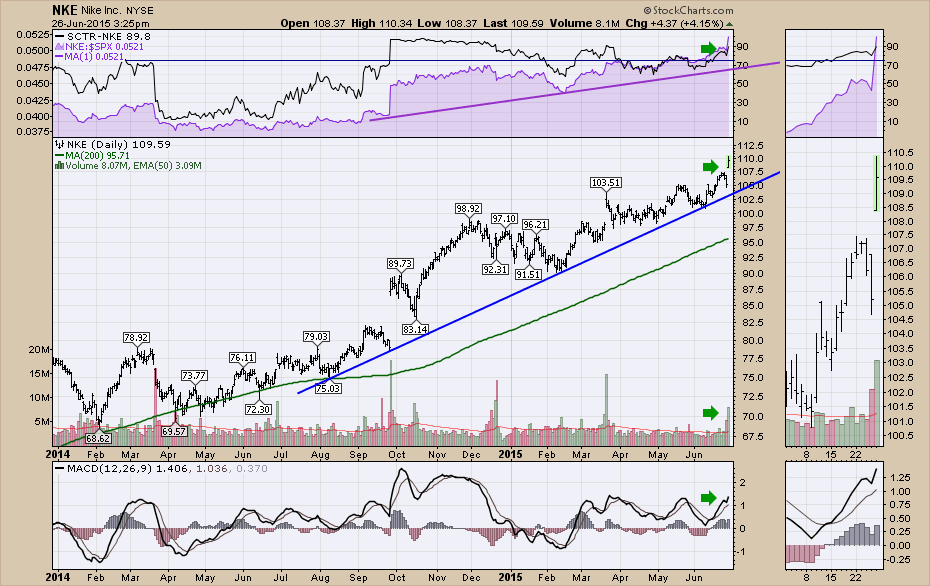 So if you continue to look at some of the outperforming industry groups, there are some great companies which can keep your portfolio on its toes!
With strong uptrends in the biggest stock in the group, and a few other small caps that are performing equally well, it might be time to start evaluating if footwear stocks are something you want to own into the christmas season.
Good trading,
Greg Schenll, CMT