There has been some fizz in both Coke (KO) and Pepsi (PEP) as they both look to break above trend lines and prior highs. On the chart below, all the indicators are for KO shown in Yellow and you can see Coke is breaking above previous highs and the down sloping trend line. Important things to note are the SCTR ranking jumping above 75, the MACD breaking to new one-year highs, and the Relative Strength improving since the June lows.
In the Background in Cyan, I have shown Pepsi (PEP) which recently burst to new highs, pulled back in August with the rest of the market and it now trying to bubble out the top of the chart.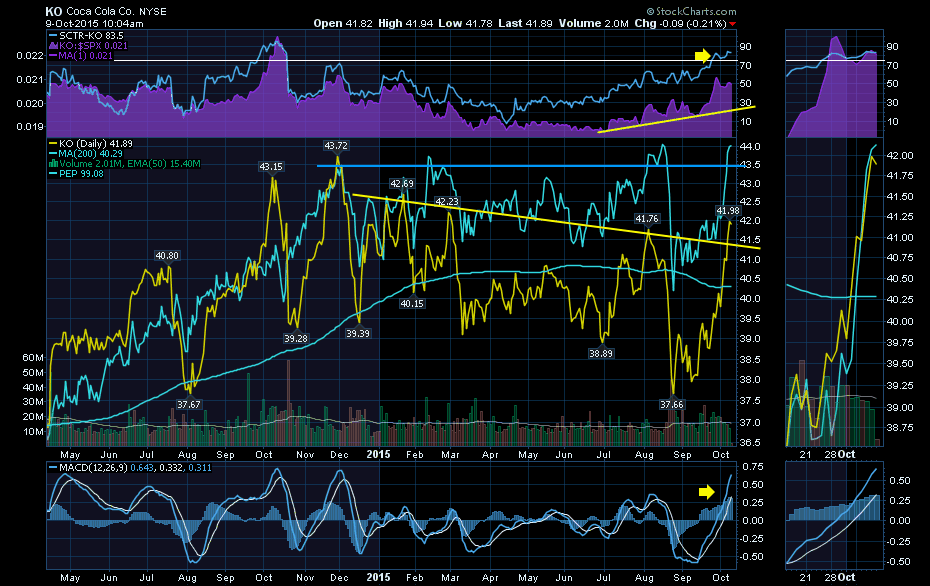 ---
As a comparison, check out the price action between financials (XLF) and consumer staples off the August lows (XLP). This is not bullish in my mind. The fact that they have performed better than the major US banks coming off the recent lows also hints at more defensive positioning in my mind. If the market is going into a defensive posture, I would expect the Consumer Staples stocks to outperform growth-oriented stocks on a relative basis as well.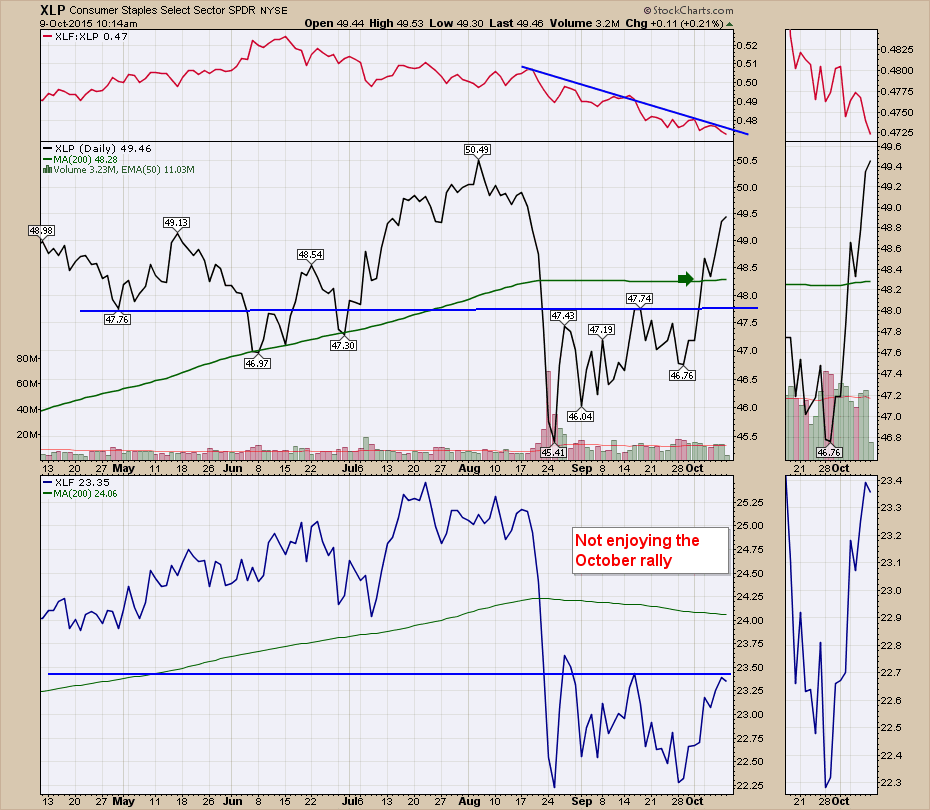 This looks to be a bear market rally in wolf's clothing. The financials are not participating which sends a cautionary note. The Consumer Staples like Coke and Pepsi breaking out can be a very important signal of a defensive posture here. Have a great weekend. I communicated a lot of information on the Commodities Countdown webinar Thursday about the broader markets. I shared some compelling charts. Perhaps you'll have time to watch the recording this weekend. This is a link to that presentation. $SPX Charts.
For all the Canadians, this is Thanksgiving weekend. Enjoy the time together. For everyone else, have a good weekend!
Good trading,
Greg Schnell, CMT