With all of the trend changes that started at the beginning of the year, one is just emerging and could end up being very popular. The Utilities Sector (XLU) popped to 11-month highs today. For dividend seekers, this will be a welcome relief as the sector has struggled to make new highs. While the Fed continued with the narrative of higher interest rates, the Utilities Sector has been a hard place to invest in as an increase in borrowing costs would be a headwind for the sector. With the Fed announcement on Wednesday of a more moderate ramp, the last two days have seen big moves in the sector. Check out the last 2 bars on this chart.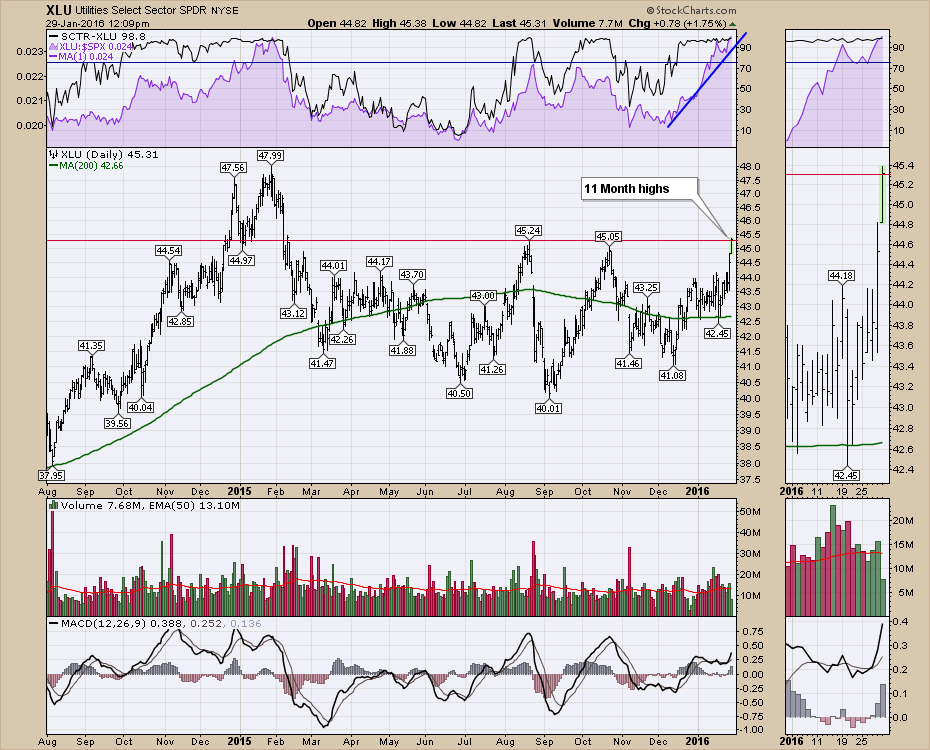 ---
With this breakout, we could see dramatic flows as the narrative increasingly becomes focused on negative interest rates around the world. It looks like it could be a sector to watch for the first quarter.
This blog has a fresh article almost every day. By clicking on the Yes button below, you can subscribe to it and have a copy directed to you by email.
For this weekend, there have been lots of interesting posts on the blog page. Hopefully, you'll have time to review a few of them to decipher the market action. Enjoy your weekend.
Good trading,
Greg Schnell, CMT