Xylem (XYL) is a provider of water solutions. The chart has been resisting breaking out through the $39.00 for some time. This week, the price action held above the previous high ($38.93) and went on to close at the highs. This nice little test of the previous high and then a push to new highs is a bullish signal.
The SCTR ranking is nice and strong at 90.0. The SCTR has been very positive for this quarter. This is also the strongest SCTR ranking in almost 2 years. Price is working higher for 9 weeks, so it might need a rest but this needs to be on our radar. As long as XYL trades above $39, this looks good.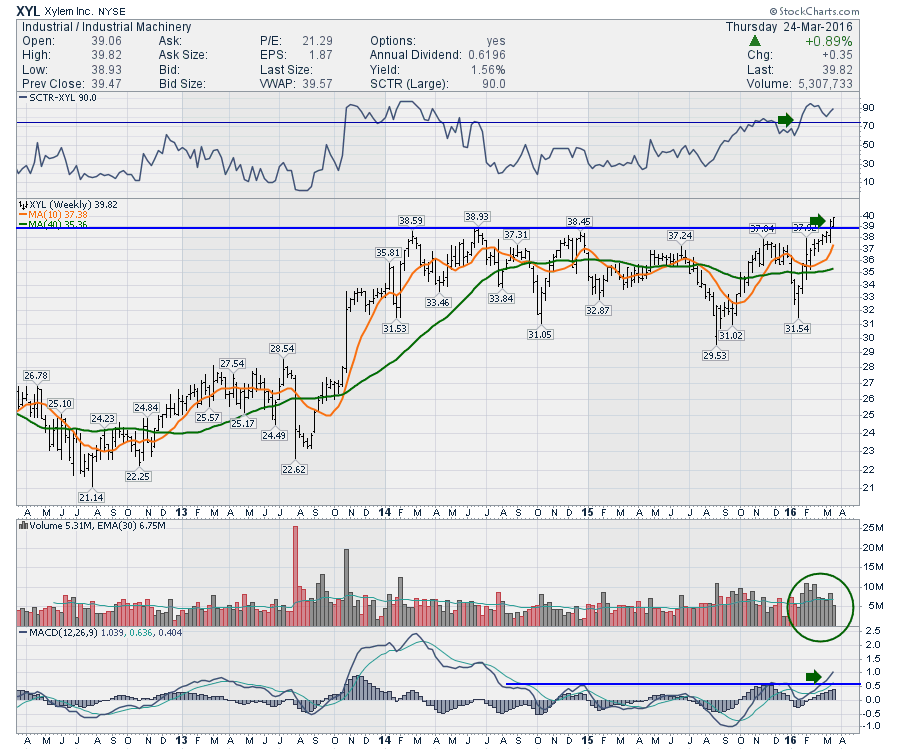 The volume during this run has been above average every week except this short week. Don't let the short week volume affect the bullishness of the chart. Based on 4 days, it was above average this week as well. This looks solid. The momentum on the MACD is pushing to new highs. That is bullish as well.
Good trading,
Greg Schnell, CMT, MFTA