Amazon (AMZN) continues to another all-time high today. This stock continues to work higher. After writing about Amazon in January, AMZN dropped another $100 / share. Today it looks to close at new all-time highs. The conviction required to own these stocks with wide swings is part of investing in Technology companies. The growth is accelerating in the Amazon Web Services business and the retail delivery business continues to expand.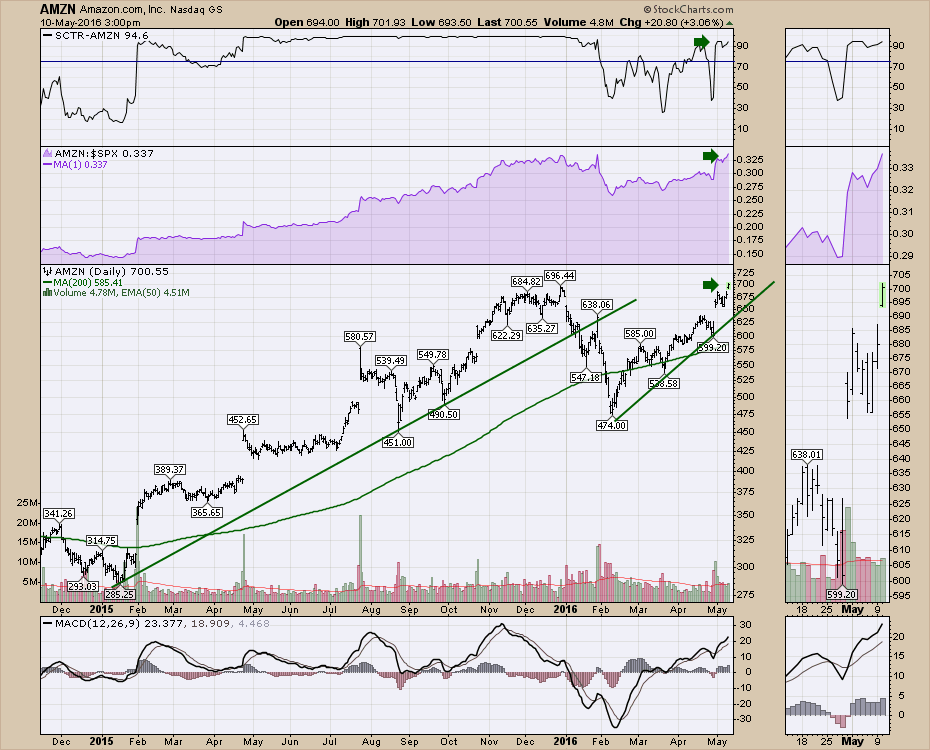 ---
Looking at the broader index tracking ETF's like DIA and SPY, the next few days will mark breakouts to new highs if this push can continue. If the mega-cap tech stocks can continue to new highs, we'll probably see the indexes follow.
I'll be doing a webinar with Martin Pring at 5 EDT. Please click here to register. Market Round Up Live 2016-05-10.
Good trading,
Greg Schnell, CMT, MFTA.