Gold (GLD) has been resting on the 200 DMA for the last three weeks. Today, GLD has gapped up above resistance and traded sideways throughout the day. GLD is sitting near the highs of the day at time of writing.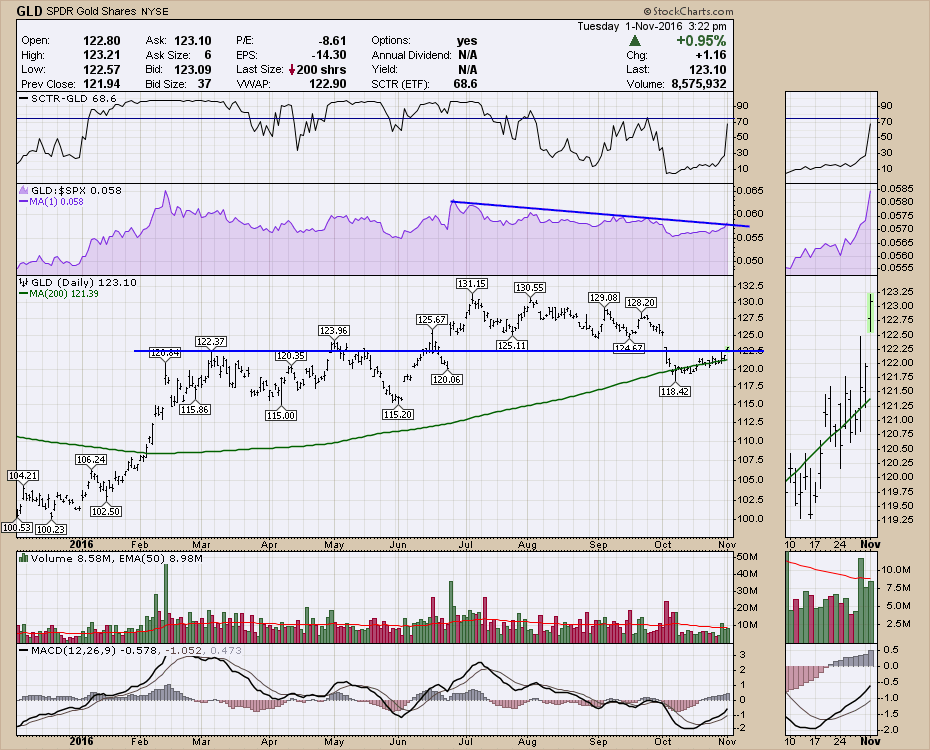 ---
This is a tough call directionally. While I usually like Gold over the month end and into the first week of the month, I am cautious on this trade. The main reason for my caution is the $USD broke out against most major currencies in October and I would expect that trend to resume in November. We can expect a bit more resistance on the GLD chart up to the $125-$126 level.
Here is the $USD. I have outlined Dollar weakness over the month end period in Blue.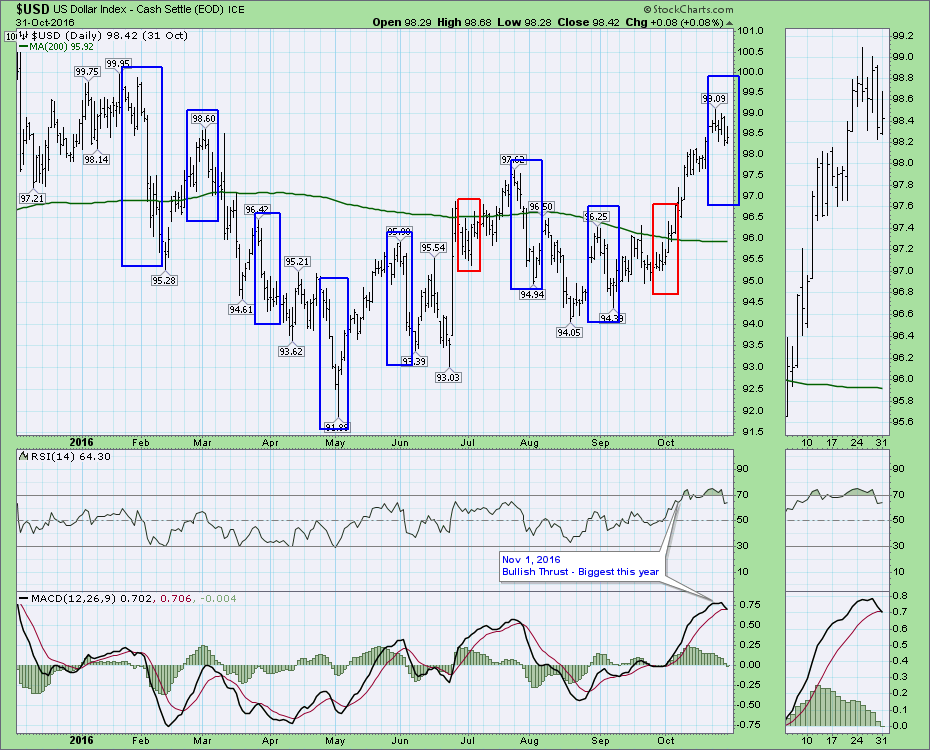 As Gold and the $USD usually move opposite, I am watching for a renewed thrust in the $USD. If that occurs that will be hard for GLD to continue to rise. This is a good entry for GLD if the $USD does not resume the uptrend. The real trade will be understanding the direction of the $USD. Buyers be aware.
Good trading,
Greg Schnell, CMT, MFTA.