Ryder System (R) was having a huge 2016 until the past several days. Profit taking has kicked in and R has dropped 10% in that brief span. The obvious question from a trader's perspective is.....when does it make sense to jump in on the long side. Well, I tend to gradually enter a longer-term healthy stock that's struggling near-term. So here's the daily chart to first look at short-term support levels:
---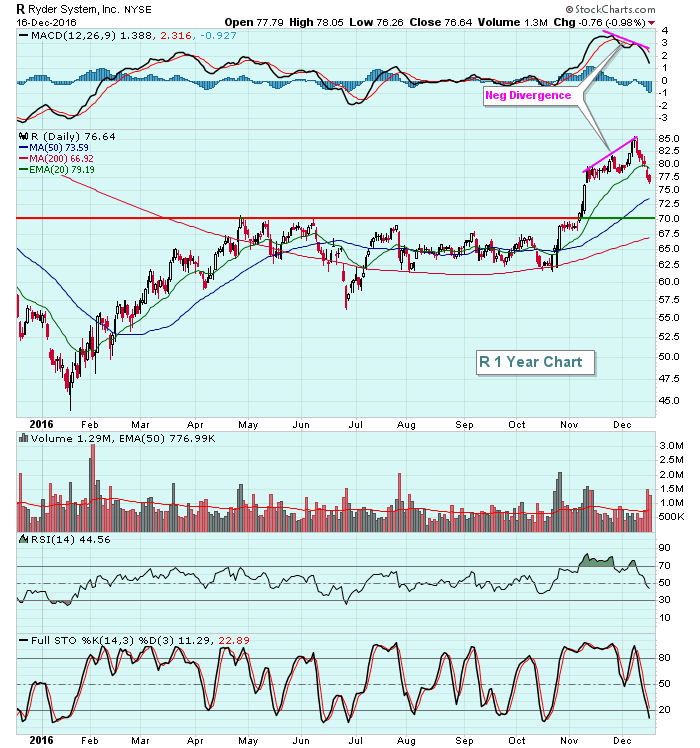 The negative divergence suggests we could see a 50 day SMA test and a MACD centerline reset so that suggests perhaps an entry closer to 73. The prior resistance at 70 should provide solid price support there now so I'd consider 70 as a second entry. Momentum appears much stronger on the longer-term weekly chart as follows: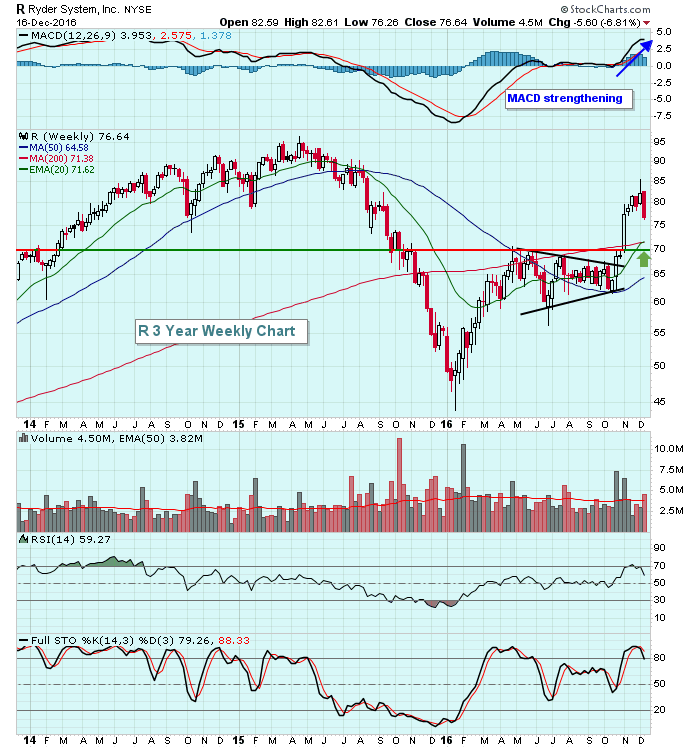 With strong weekly momentum, I'd be interested on a 20 week EMA test, which currently resides at 71.62. Therefore, the 70-73 trading range seems appropriate for accumulation with a closing stop a little beneath price support. Let's call it 69. The target would be the recent price high near 85.
Happy trading!
Tom